'Top Gun: Maverick': Where Is Viper aka Tom Skerritt?
Top Gun: Maverick is a film that has been literally years in the making. The film, a direct sequel to the 1986 action classic Top Gun, was originally scheduled for release to theaters in 2019 but was delayed multiple times—first to work on the reported complex flight scenes in the film, and then again because of the coronavirus (COVID-19) pandemic.
Now, with a release date set for May 2022, Top Gun: Maverick is nearly ready for viewers to enjoy—and fans couldn't be more excited. Many fans have wondered about the roles that some of the franchise's original stars will have in the film, and whether one star, in particular, will be returning for a substantial part. 
Tom Skerritt played Viper in the original 'Top Gun'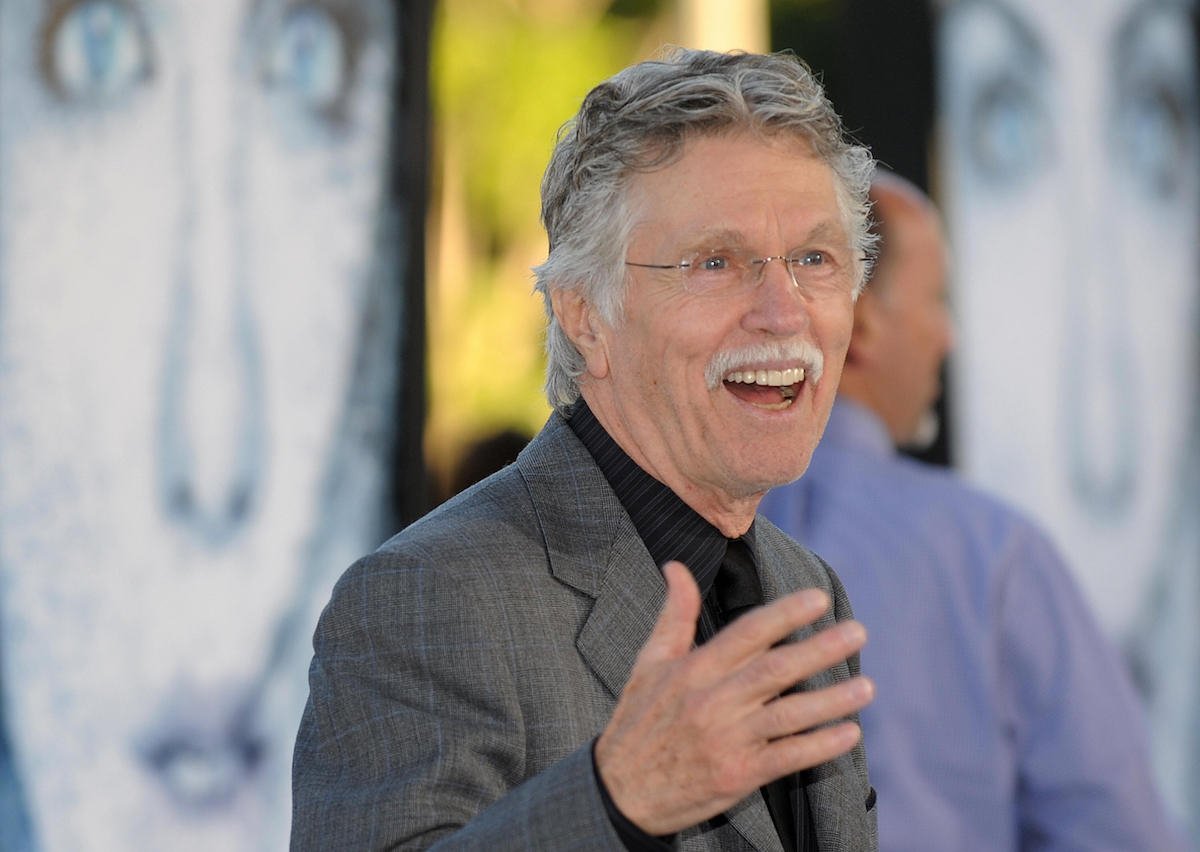 Top Gun was released in 1986 and became an instant classic. Not only did the film make young Tom Cruise a huge star, but it introduced several iconic characters to pop culture. One of these characters was Commander Mike "Viper" Metcalf, played by Tom Skerritt. A veteran of the Vietnam War, Viper served with Maverick's father, Duke Mitchell. In the film, Viper acts as a mentor to Cruise's Maverick, although he discourages some of the young pilot's more daring ways.
Skerritt, a film and television veteran, has been active in the entertainment industry since the early '60s. His charm and gruff good humor served to make the character of Viper a fan favorite. The year that Top Gun was released, Skerritt was 53 years old – and these days, with the veteran actor well into his 80s, many fans are curious what role he will have in Top Gun: Maverick. 
What role will Tom Skerritt have in 'Top Gun: Maverick'?
It is a bit of a mystery whether Tom Skerritt will be reprising his role of Viper in Top Gun: Maverick. The film's IMDb page doesn't list Skerritt in the official cast listing, but in 2019, the veteran performer teased a possible appearance in the film, noting, according to Fox News "I can't tell you anything about it, but there's a trailer out that is going to bring in a lot of ticket sales." Other media outlets, including the website news.amomama.com, have claimed that Skerritt will, in fact, appear in Top Gun: Maverick. 
For now, Viper's role in the film is unclear, but there are several ways that showrunners could integrate the character into the story. He could appear in a flashback scene, tugging at the heartstrings of viewers everywhere, as Screen Rant notes. Viper might appear in the flesh in the film, possibly as a retired commander who still shares words of wisdom with Maverick – after all, Skerritt is now 88 years old. Another possibility is that Skerritt may have been dishonorably discharged for revealing classified information to Maverick post-Top Gun, assuming Maverick ever leaked that information to third parties. This would likely lead to an interesting conflict in Top Gun: Maverick, possibly placing Maverick at odds with his old mentor. 
Which original 'Top Gun' stars are reprising their roles in 'Top Gun: Maverick'?
While Tom Skerritt's role in Top Gun: Maverick is still up in the air, there are several original Top Gun stars who are reprising their roles in the blockbuster action flick. Most notably, both Tom Cruise and Val Kilmer are set to return as Maverick and Iceman. Neither of the female stars of the original film, including Meg Ryan and Kelly McGillis, will be returning – in fact, Jennifer Connelly is billed as the female lead. Another fan-favorite who will not be featured in Top Gun: Maverick is James Tolkan, who played Stinger. 
With much of Top Gun: Maverick still under wraps, fans will have to wait until the film's release in May 2022 to learn all of its secrets.