Topher Grace's Wife Never Watched 'That '70s Show' But Was a Huge Fan of 'Win a Date with Tad Hamilton!'
Topher Grace became a household name when he scored a starring role in the popular teen sitcom That 70s Show. Teens still love the show to this day, but there's one person who has never seen an episode: Grace's wife!
Topher Grace's big break was starring in 'That 70s Show'
That 70s Show was Grace's big break; besides school plays, he had never acted. The sitcom made him a star, and he has gone on to star in hit movies like Spider-Man 3, Ocean's Eleven, and BlacKkKlansman.
Grace started dating actor Ashley Henshaw in 2014. They tied the knot two years later. The actor recently talked about when they met and how Henshaw had not seen everything Grace had starred in.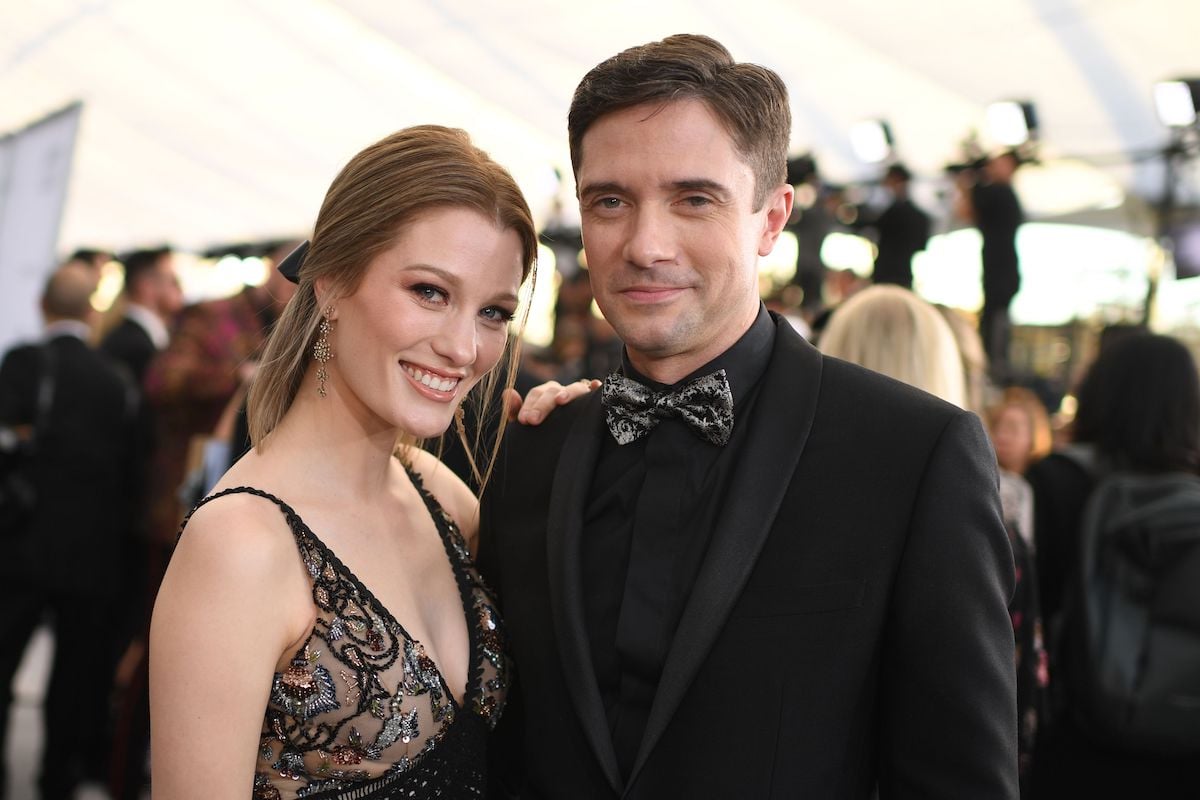 The Topher Grace movie his wife loves
"My wife is 33, and she's never watched That 70s Show," the actor said while appearing on the Chicks in the Office podcast. He shared that the couple met at a charity event and, even though Henshaw hadn't seen the hit sitcom, she was familiar with one of his movies: Win a Date with Tad Hamilton!
"Here's the thing," Grace laughed. "She's 10 years younger than me. I was, like, 23 when I made that movie. I was like, 'Eh, cute movie.' She was, like, 13 when it came out, and she thinks it is one of the great[est movies]. Like, still to this day."
Grace even shared that he walked in on her watching it recently and, when he said he didn't think he was even that good in the movie, Henshaw told him, "No, this is your best performance!"
While Grace might not count Win a Date with Tad Hamilton! as one of the best movies in his filmography, he did share that it holds a special place in his heart. "I'm very grateful for that movie because that's why [we started dating]."
Was 'Win a Date with Tad Hamilton!' a hit?
Henshaw might be Win a Date with Tad Hamilton!'s No. 1 fan, but it seems like she's the only one. The lighthearted romcom was panned by critics and audiences alike, with Slate calling it "simple-minded" and just "one cliche following another." The teen movie scored 55% with critics on Rotten Tomatoes, while audiences gave it a 47%.
The upcoming 'That 70s Show' spinoff will feature Topher Grace
Even though Grace's wife never watched That 70s Show, plenty of others did. The show's enduring success has even spawned a spinoff! That 90s Show is hitting Netflix on January 19 and follows the original cast's fictional children as they grow up and make new friends.
The plot centers around Leia Forman, daughter of Eric and Donna Pinciotti (played by Laura Prepon), who is in Point Place visiting her grandparents, Kitty and Red Forman (played by Debra Jo Rupp and Kurtwood Smith) for the summer.
Almost all the original cast is returning for a few episodes, too, including Grace, Prepon, Ashton Kutcher, Mila Kunis, and Wilmer Valderrama. Tommy Chong and Don Stark will also make appearances.