Tracee Ellis Ross Says She Wanted Her 'Girlfriends' Character To Have This Shocking Ending
ABC star Tracee Ellis Ross believes her character on Girlfriends would have a life that fans wouldn't expect. 
The popular UPN series aired its final episode on February 11, 2008. CW unexpectedly canceled Girlfriends after eight seasons, which caused an uproar from its fans. The viewers have since wondered what happened to the show's main characters, and the actors who played them think they would be up to today.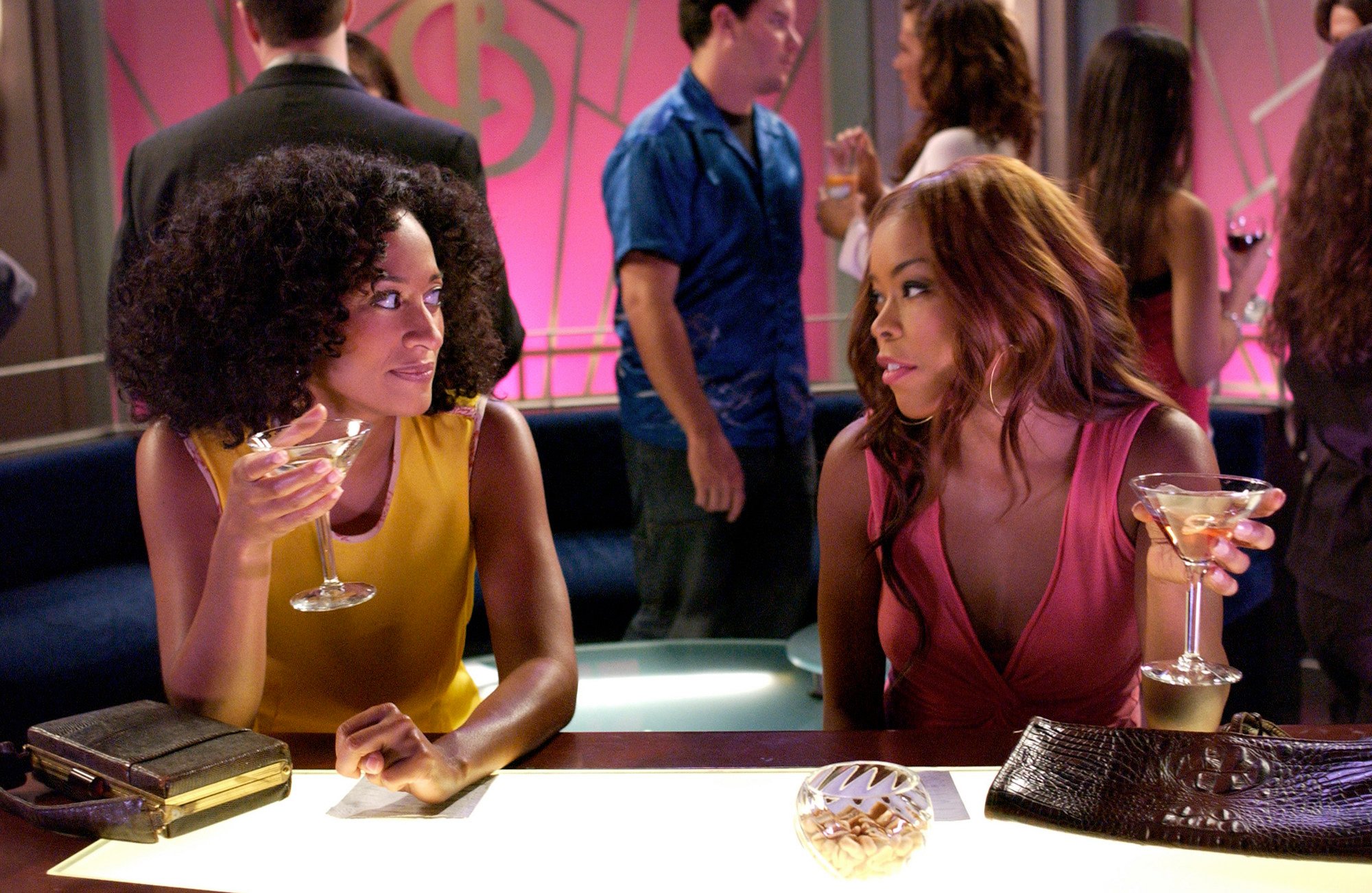 Tracee Ellis Ross says 'Girlfriends' ended for this reason
Girlfriends first premiered on UPN on September 11, 2000. The show followed Joan (Ross), Toni (Jill Marie Jones), Maya (Golden Brooks), and Lynn (Persia White) as they navigated their careers, love lives, health issues, and other topics that catered to Black women. Girlfriends have often received comparisons to shows such as Sex and the City, Living Single, and, more recently, Insecure. 
In October 2019, Ross, Jones, Brooks, White reunited on Ross' show, Black-ish. To celebrate the episode, the women sat down with Charlamagne Tha God to discuss Girlfriends' impact. When asked why the show ended, Ross said she felt its network didn't respect the show. She also said Girlfriends was ahead of its time both on-screen and off. 
"Our show I don't think was as important to them as it was to our community," Ross said. "Girlfriends and our crew, the cast had so much diversity. We were led by Mara Brock Akil, by a Black woman, our writers' room was majority Black women, our crew, our director of photography was a Black man…and it changed the way I go forward in my career because it was such an assumption and that's not the way it is everywhere."
Tracee Ellis Ross wanted this ending for her 'Girlfriends' character, Joan Clayton
During Girlfriends, love was one of the show's most prominent themes. Fans of the program watched as Joan, Toni, Maya, and Lynn endured multiple love interests throughout the series. Ross' character, Joan, searched for true love before finally finding it in the final season of Girlfriends. Joan fell for and got engaged to Aaron (Richard T. Jones). 
Although fans of Girlfriends never saw Joan go down the aisle, Ross said it was the fate she always wanted for her character. Ross shared that if Girlfriends did get the ending she desired or a revival, she would like Joan to remain single. 
"So this is also maybe a little controversial for the fans. I don't think that Joan has gotten married," Ross said. "I think that Joan is actually happy in herself. I don't think she's had a child, and I don't think she's gotten married. And I think that it sets the example of It's OK, the happy ending does not mean that you ride off with a man on a horse. And I think that Joan might have given up a lot of her money stuff, and is living kind of moderately in her world and she's just happy, and maybe her friends are her thing."