Tracee Ellis Ross Snagged This Super Bowl Dream And Now Reaches For This One (Hello, SNL?!)
Actress Tracee Ellis Ross is bursting with excitement over accomplishing a huge goal she has dreamed of for years. The Black-ish actress has come a long way and doesn't take it for granted.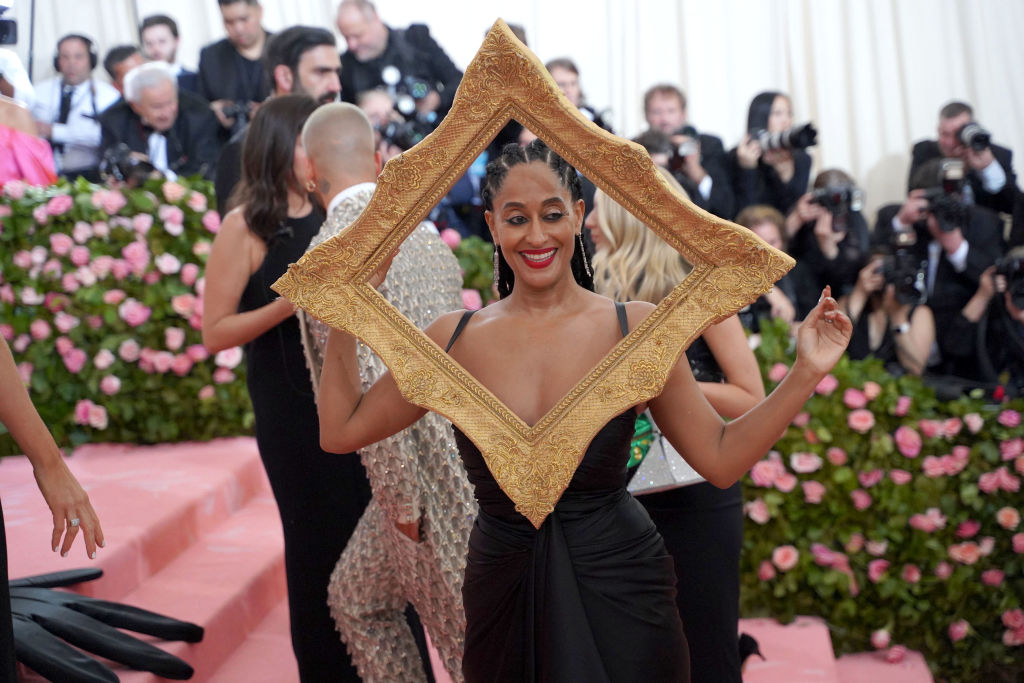 Find out more about her Super Bowl achievement, the dream she's aiming for now, and what she's learned in the process.
'My career was not handed to me'
Ellis Ross has not been shy about expressing her hard climb along her career, feeling at times completely invisible even while appearing on a top-rated, primetime show. The actress shared in December 2019 on Essence's "The Color Files" podcast that, while she was on sitcom Girlfriends from 2000-2008, there was not one late-night show or major award show that she was invited to.
"My career was not handed to me," she said. "When I was on Girlfriends, I couldn't even get on a late-night show. No joke. I was never on Jay Leno, David Letterman, any of those shows. I was the lead. It was a huge hit in our community and we had a lot of eyeballs."
"I had never gone to the Golden Globes. I'd never gone to the Emmys. I'd never gone to any of those award shows," she added. "All of that has happened since I got on Black-ish in my mid-40s. None of that was a part of my experience in the early part of my career."
Ellis Ross' dream come true
The 47-year-old recently shared how she's realized one of her long-held dreams: she's appearing in a Super Bowl commercial!
The actress is starring in an ad recreating an iconic scene from The Shining for Mtn Dew Zero Sugar during this coming Sunday's game. Ellis Ross talked to Entertainment Weekly last week about her experience working on the spot.
"This opportunity was the perfect aligning of the planets. I got a call asking me if I wanted to do a Mtn Dew Zero Sugar commercial and I said, 'Yeah!' . . . This was all a bit of a dream come true for me. I've always thought, 'Maybe one day, I could do a Super Bowl commercial?' This really could not have been better."
"It was one of the most fun experiences I've ever had. I had no idea I had so much scream in me. A big thank you to Mtn Dew Zero Sugar for the opportunity to reach deep inside my bag of tricks and pull out a scream I never knew I had."
She dreams of hosting 'Saturday Night Live' with her mom, Diana Ross
Ellis Ross opened up about her other life goal: hosting Saturday Night Live and having as her musical guest none other than her mom, the legendary singer Diana Ross.
"Well, it's my dream. I can't speak for my mom, I don't know if it would be her dream but I know it's mine. And my mom supports my dreams."
"I think this is a great idea and maybe we can make that happen? Maybe Twitter should just go crazy and really let them know what they want to see. Make sure they tweet at all the right people."