Who Is Track Star Allyson Felix's Husband?
Millions of fans and thousands of athletes from around the globe had to wait an extra year for the Tokyo 2020 Olympics to take place. Now, all eyes are on the Summer Games and the representatives of numerous countries competing for medals. One of those athletes on the world stage is track and field star Allyson Felix. Since she's under the bright lights now people want to know more about her and who her husband is.
Here's more on the man the most decorated female Olympic track and field star is married to and why you may be familiar with him. Plus, how the birth of their daughter inspired Felix to go out and compete for more medals.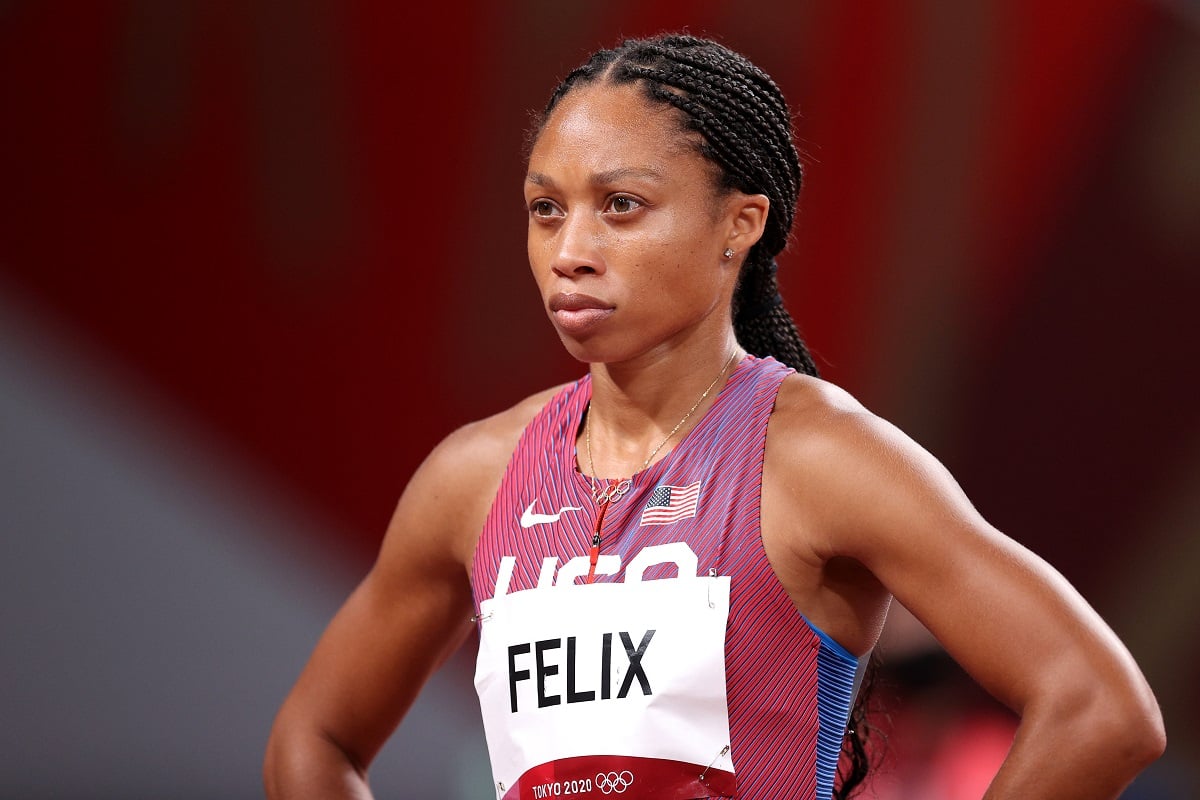 Felix's husband, Kenneth Ferguson, is a track star as well
Felix began dating Kenneth Ferguson in 2005. The pair never revealed exactly when they walked down the aisle but have been referring to each other as husband and wife since the 2010s.
The couple shares a passion for running. In fact, Felix's hubby was a track star himself. A former sprinter and hurdler, Ferguson won three gold medals at the 2003 Pan American Junior Athletics Championships in the 110 meter and 400-meter hurdles, and the 4×400 meters relay.
He also raced for the South Carolina Gamecocks in college.
Felix talked about the importance of making time for each other even with a busy schedule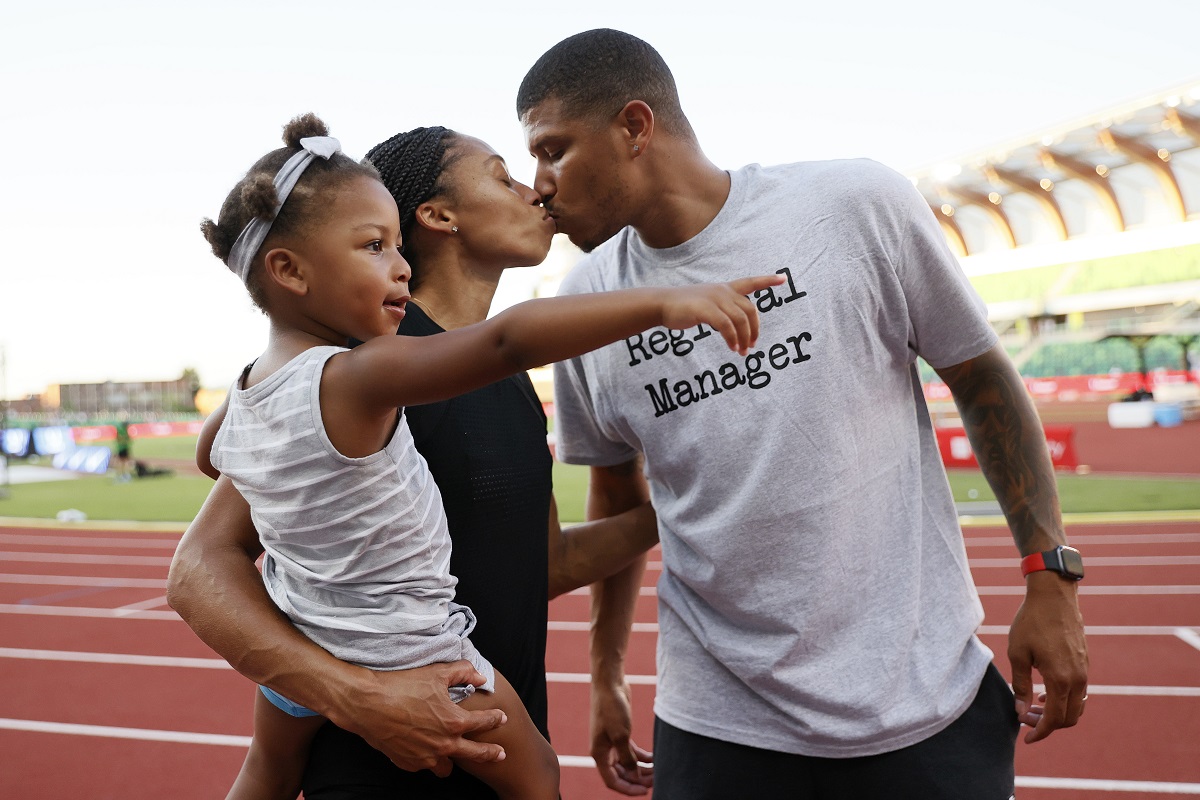 Felix had a very busy schedule training during her Olympic career, but she knows how important it is that she and her husband try to make time for each other.
In an interview with the People Magazine in 2020, Felix spoke about balancing that time while training for the Olympics. She said: "I think it's just important to really try to schedule time for ourselves. For me, it has been hard because a lot of that is asking for help sometimes but it's just — we have a great support system and it's amazing."
Felix had a life-threatening pregnancy
While Felix was pregnant with the couple's daughter doctors discovered she had high blood pressure and her daughter's fetal heart rate was slow. Felix was then diagnosed with severe preeclampsia and had to undergo an emergency C-section when she was only 32 weeks. Although Felix and Ferguson's little girl, Camryn Grace, wasn't due until January 2019, she arrived on Nov. 28, 2018. Following her birth, Camryn spent time in the neonatal intensive care unit. Today though, both mom and baby are doing well.
Felix previously told USA Today that her daughter has motivated her athletic career. "My daughter has totally been that driving force," the Olympian said. "I've always been this competitive person. I've always had a drive and a desire to win. But I think now, being a mom, it's really about teaching her how to overcome adversity and showing her what hard work looks like.
"The reason that I do everything now, I'm always thinking about her. As an athlete, I've been driven to win. I've been really disciplined, but now the purpose behind that is wanting to share these moments with her and tell her about overcoming adversity and some of the things I've had to fight for, and really so that she won't have to have that fight when she grows up."