Travis Barker Pays Tribute to Friend DJ AM on the Anniversary of His Death
Travis Barker has been making headlines lately for his PDA-filled romance with Kourtney Kardashian. Barker has also been busy collaborating on new music with stars like Machine Gun Kelly and Jxdn. 
Recently, Barker took a trip to Italy with partner Kardashian. But his vacation didn't prevent the famous drummer from posting a tribute to his late friend Adam Goldstein, also known as DJ AM.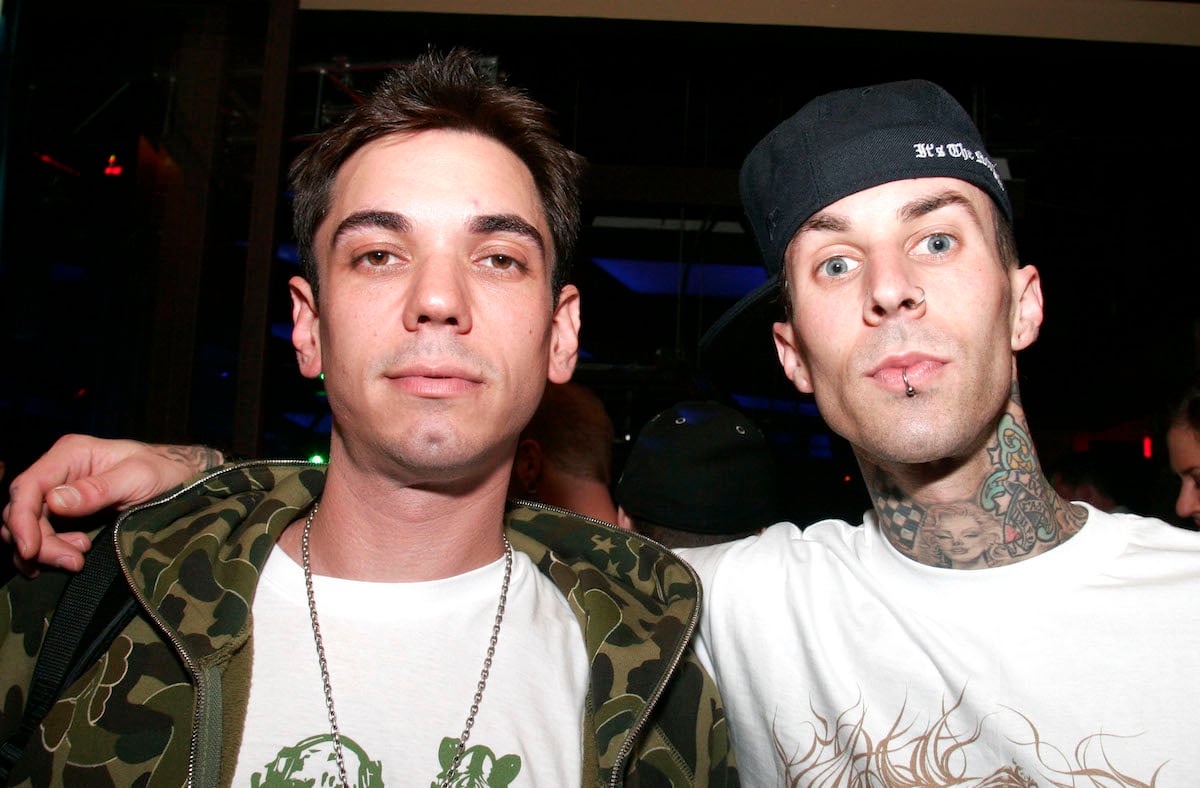 Who was Travis Barker's friend DJ AM?
Barker's friend Adam Goldstein was best known as a popular DJ, working under the name DJ AM. His stage name stems from his first and middle names, Adam Michael. He worked at various clubs in LA before joining the band Crazy Town IN 1999. DJ AM famously dated celebrities Nicole Richie and Mandy Moore. 
Goldstein appeared as himself on several television shows. Most notably, he starred in his own series called Gone Too Far, a drug intervention reality show for MTV. DJ AM died on August 28, 2009, of an overdose.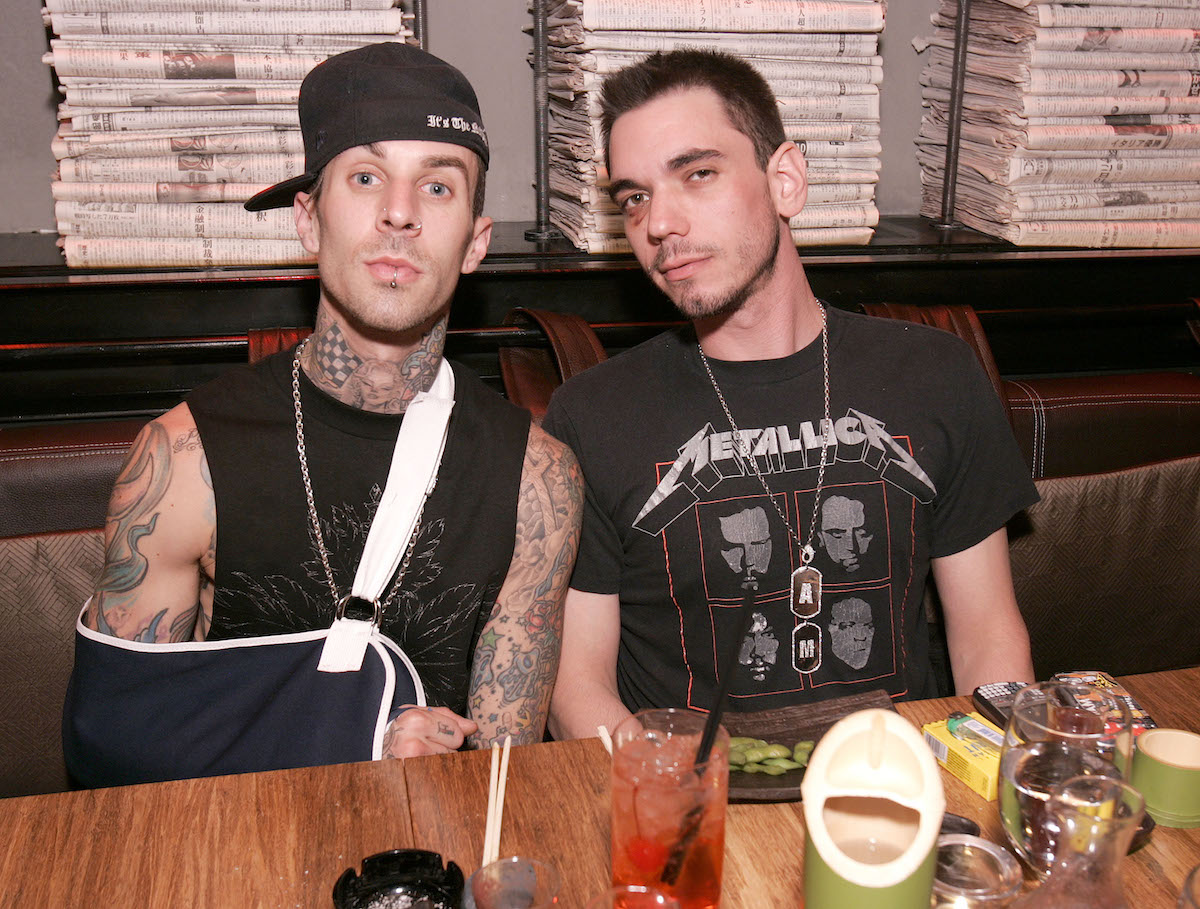 How is Travis Barker connected to DJ AM?
Barker and Goldstein started collaborating under the name TRV$DJAM in 2008. They performed together at the 2008 MTV Video Music Awards.
On September 19, 2008, Barker and Goldstein were on a Learjet 60 when it crashed in Columbia, South Carolina. The crash killed both crew members and the two other passengers, a security guard and Barker's assistant. The crash also critically injured Barker and Goldstein, including Goldstein getting third-degree burns to his arm and head.
Goldstein was prescribed painkillers and anti-anxiety medication after the plane crash. Celebrity doctor Drew Pinsky, addiction specialist and host of VH1's Celebrity Rehab, said (per Seattle Times) those prescriptions "reawakened" Goldstein's addiction and likely caused his relapse. After the accident, Goldstein developed a fear of flying. However, he continued taking anxiety medicine to handle the regular flights his career required. DJ AM died of an overdose less than a year after the crash. 
Barker also developed a fear of flying after the crash. It has only been since dating Kardashian that Barker has stepped foot on a plane again, more than 10 years after the accident.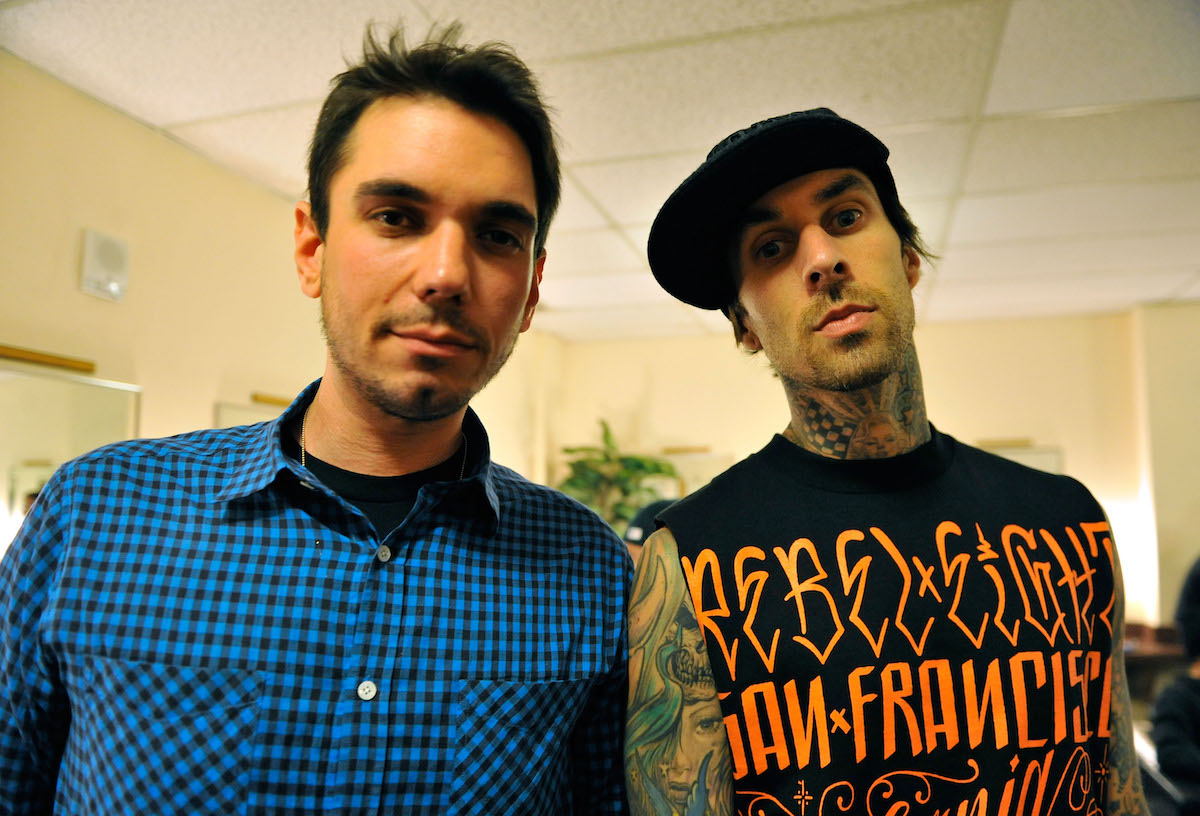 The drummer posted a photo of DJ AM on the anniversary of his death
On August 28th, Barker took a break from posting pictures of his lavish trip to Italy. Instead, he posted a black and white shot of DJ AM to his Instagram stories. 
It has been 12 years since Goldstein's death. Despite the time that has passed, being busy with lots of musical collaborations, and being on an international vacation with love Kardashian, Barker still managed to pay tribute to his friend. 
Since Goldstein's death, Barker is the only living survivor of the 2008 plane crash. 
How to get help: In the U.S., contact the Substance Abuse and Mental Health Services Administration helpline at 1-800-662-4357.