Travis Fimmel Thinks Most Actors Who Make 1 Common Claim About Their Skills Are Lying
Actor and former Calvin Klein model, Travis Fimmel, isn't ashamed to admit he's had help in building his talent into a career. And he thinks most serious actors receive the same kind of assistance, whether or not they confess to it. He said "most of them are lying all the time" about not having one crucial type of training.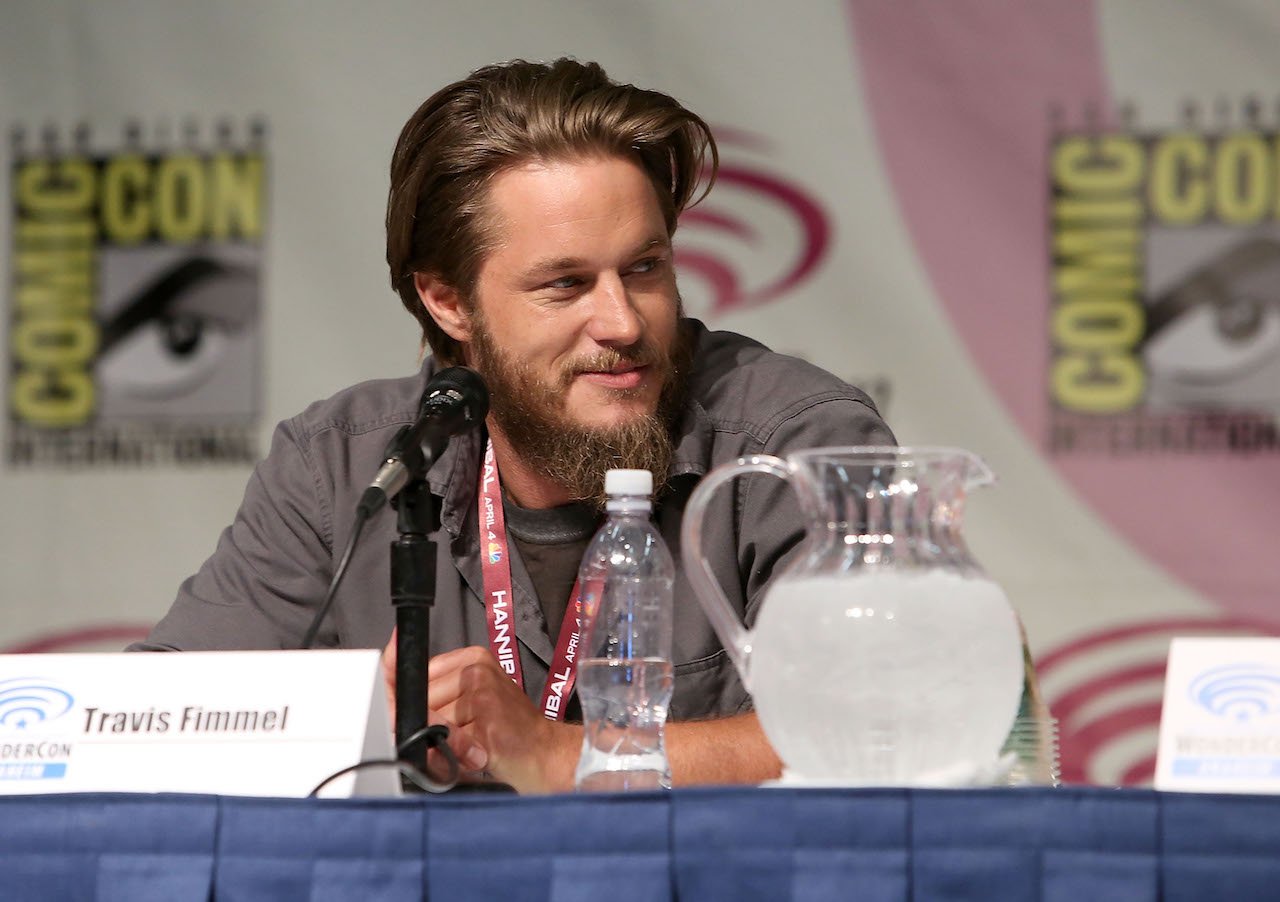 Travis Fimmel covers scripts in writing to 'get in the mood' for roles
In a 2020 interview with Backstage magazine, Fimmel talked a little about how he prepares for roles. His "scripts are just covered in writing, with thoughts and stuff that means a lot" to him.
"When you get to set, sometimes I write a diary about what I need from that scene or what my character needs and make it relatable to me," the former Vikings star shared. "And it sort of gets you in the mood."
He's drawn to parts that are "flawed as can possibly be and has a lot to overcome" without being "depressive."
"We're in the entertainment business. I don't like people that like to be so dramatic and [make audiences] walk out of a film all mopey," he said. "So anything that's not that, I'm happy to do."
Of course, he's received broader training — much more than his preparations for each of his roles. Unlike some other actors, he seems happy to admit he took acting classes.
Travis Fimmel went to acting class and thinks most other actors did, too
While talking to Backstage, Fimmel also opened up about how he became an actor. He unashamedly admitted he had classes. And he expressed he's suspicious of other actors who claim they haven't.
"The best thing I ever did for my career was study a lot, go to acting class a lot," the animal-loving star explained.
"A lot of 'cool actors' say that they never went to class and all that," he went on. "Most of them are lying all the time; everybody goes to class."
He compared acting without classes to "playing in the NFL and not having a coach."
"I don't know why it's a cool thing for people to say that they didn't study. So many people say it," he remarked. "They don't want to give credit to anybody else."
Travis Fimmel is a well-trained actor but still hates auditions
Though Fimmel has benefited from acting classes, they haven't made him more comfortable with some parts of the process. "I am a horrific auditioner," he confessed to Backstage. "I get so nervous and scared and so embarrassed. I'd never get a job from an audition."
He's been open about his distaste for auditions in the past, confessing they get him so anxious, he's walked out of them before.
"All my jobs I've gotten from tapes, or 95% of them," he said, "and fortunately enough, I didn't have to audition for [Raised by Wolves]. I met with Ridley [Scott], and I already knew my answer."
"I had to convince Ridley that he should hire me," he said and added, "I must've got him on a good day."
RELATED: 'Vikings' Star Travis Fimmel Moved on From His Iconic Modeling Career – but Fans Can't Let It Go