Travis Kelce Jersey Sales Soar Following Taylor Swift's Appearance at Chiefs Game
Taylor Swift and Travis Kelce aren't officially together, but seeing the songstress at a Cheifs game made Kelce's jersey a lot more popular. Sales were up 400% after Sunday's game.
It looks like the Swifties have spoken. They approve of the pairing of Travis Kelce and Taylor Swift. At least jersey sales suggest they support the love match. After Swift was shown hanging out with Kelce's mom at Sunday's Kansas City Chiefs game, sales of the famed tight end's jersey took off. However, whether or not the couple will get serious is anyone's guess. 
Travis Kelce jerseys fly off the shelves following Taylor Swift romance rumors 
No one is sure if Travis Kelce and Taylor Swift are actually dating just yet, but Swifties aren't taking any chances. If the duo do make it official, they'll be ready. They've been buying up the Kansas City Chief star's jerseys in bulk.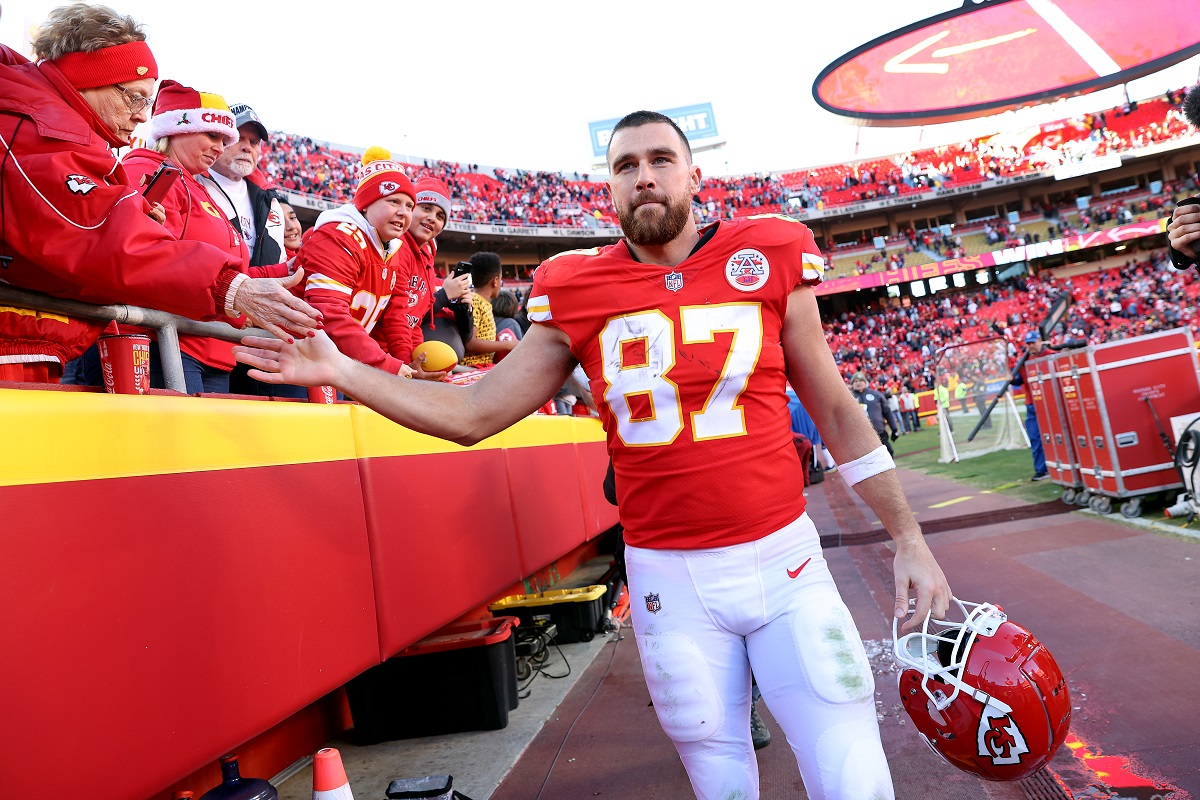 A spokesperson for Fanatics, a sporting and fan gear company, spoke with People on Monday and revealed that the company's network of sites saw a huge surge in orders for Kelce jerseys following Sunday's game. Travis Kelce's iconic red jersey saw a 400% spike in sales and was one of the top 5 jerseys sold on the company's sites on Sunday. 
Kelce didn't break the top 10 in jersey sales in August. According to NFL Shop, Jalen Hurts jerseys flew off the shelves. The Philadelphia Eagles' QB had the top-selling jersey. Aaron Rodgers' new Jets jersey was a big seller, too. It was the third most popular. Travis Kelce's teammate, Patrick Mahomes, had the fourth most popular jersey in August. 
A timeline of Kelce and Swift's rumored romance 
The hype around Kelce and Swift started back in July. The duo were not spotted together. There were no subtle hints that they had been in the same place simultaneously. Instead, Kelce himself kicked the rumors off.
In July, Kelce admitted he was disappointed after attending a Swift concert at Arrowhead Stadium. On his podcast, New Heights, he told his brother, Jason Kelce, that he had hoped to give Swift a friendship bracelet with his "number" on it. He didn't get a chance to meet the songstress because she famously doesn't meet with people before or after her shows. 
Things fell mostly quiet in August. In mid-September, discussions about Swift and Kelced kicked back up when Jason Kelce "joked" that he thought everything was "100% true." Later that month, Travis Kelce appeared on The Pat McAfee Show and briefly discussed Swift. While he didn't confirm they had ever linked up, he said he had invited the "Blank Spaces" singer to see him "rock the stage" at Arrowhead.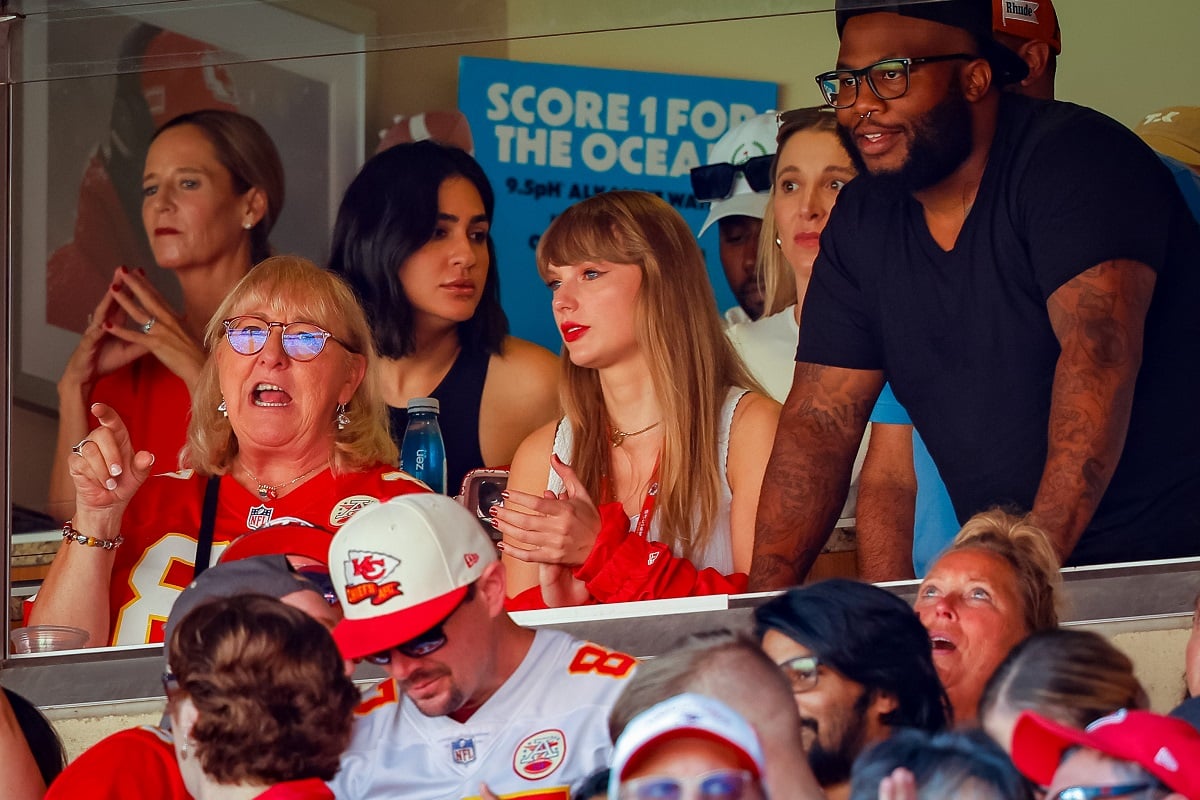 It didn't take long for it to all come to fruition. Kelce made the comment on Sept. 21. Three days later, Swift was hanging out with Donna Kelce at the game. Swift and Kelce were seen leaving together, and her appearance was the talk of the town. We don't know if Swift will take in another game. She is taking a break from her tour until November, so she might have some free time. Where it will go from here is anyone's guess. One thing is for certain, though. A lot of Travis Kelce jerseys are in the mail right now.