Here's Why Kylie Jenner and Travis Scott Won't Get Married Any Time Soon
Kylie Jenner and Travis Scott are one of the celeb world's most talked-about couples. The two were only together for about two months before Jenner found out she was pregnant, but they've made it through welcoming a baby together and always seem to be on cloud nine. While rumors of marriage have circulated, there is a good chance the two won't get married for quite a while.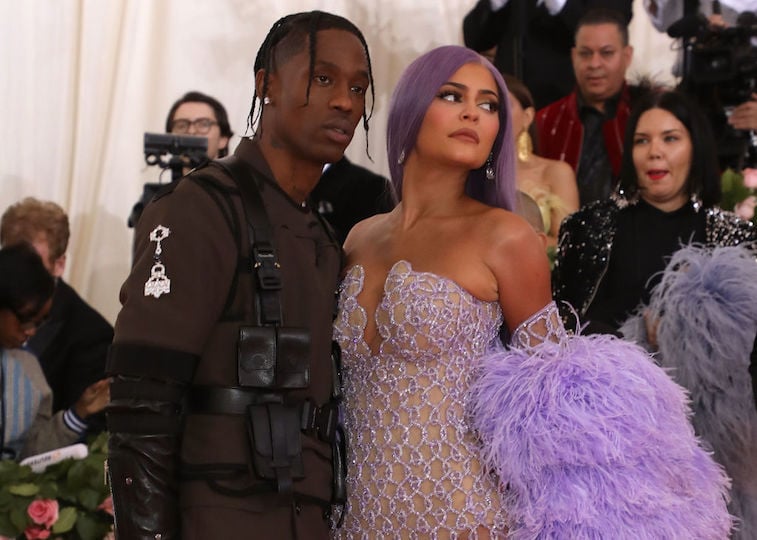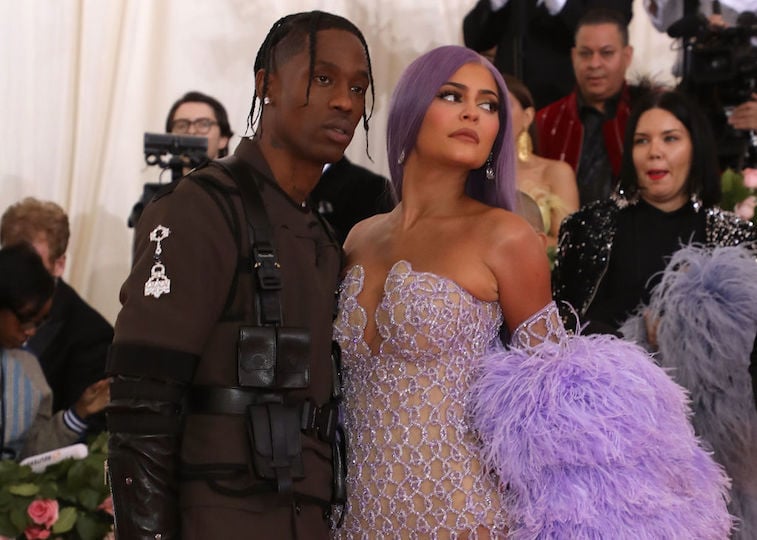 Jenner and Scott seem happier than ever
The happy couple recently celebrated Jenner's 22nd birthday with a seemingly never-ending vacation to Italy. Their daughter, Stormi, was also on the trip, as well as plenty of Jenner's friends and family. While there, she posted a few photos to social media with Scott, and though there were rumors a while back that he had cheated, nothing was ever proven and it seems to have just been a tabloid story. When the world first suspected Jenner was pregnant, there was likely some doubt that their relationship would last (since most celebrity romances fizzle quickly). However, the two welcomed their daughter together in February 2018 and have seemed to only get happier since.
Jenner might not want to mix her assets with Scott's just yet
Though there have been rumors that the couple will get engaged soon, there are probably quite a few agreements they'll need to come to before they get serious about marriage. Jenner has a billion-dollar business that gives her a massive net worth; she was recently named by Forbes as the world's youngest self-made billionaire. Though Scott also has a successful career as a rapper, his net worth has been estimated at somewhere between $15 and $40 million, which puts him far below Jenner. Should the two get married, they would most likely decide to have a prenup, which is common for celebrities. But they might not want to mix bank accounts just yet.
There has never been any pressure to marry within the Kardashian family
While some families put pressure on their children to get married before they have kids, the Kardashian-Jenner family doesn't seem to be that way. Kourtney Kardashian dated Scott Disick for 10 years, though the two never tied the knot. And Kim Kardashian was pregnant with North before she married Kanye West. Both Rob and Khloe Kardashian weren't married when they had kids, so Jenner probably doesn't feel any pressure from her family to marry Scott. If anything, they're likely telling her to hold off on marriage to make sure she's making the right decision (Kim Kardashian knows all too well the inconvenience of getting divorced).
The two probably don't want to mess up the good thing they have going
Right now, things seem to be going swimmingly between the two. They have a daughter they love and a very strong relationship. Sometimes, people decide not to get married because they don't want to risk messing up the way anything is going. Jenner often posts photos with Scott showing her love for him, and it's likely they are perfectly content with where they are in life right now and won't be rushing into marriage any time soon.