Trina vs. Eve: Which Rapper Has the Highest Net Worth
Trina and Eve are gearing up for their Verzus battle but which rapper has the higher net worth? Trina and Eve both have had impressive career highlights.
The internet was set ablaze over the announcement that Trina and Eve will be participating in the next Verzuz battle. The female emcees are making history as the first female rappers to battle it out with 20 of their biggest and most popular songs.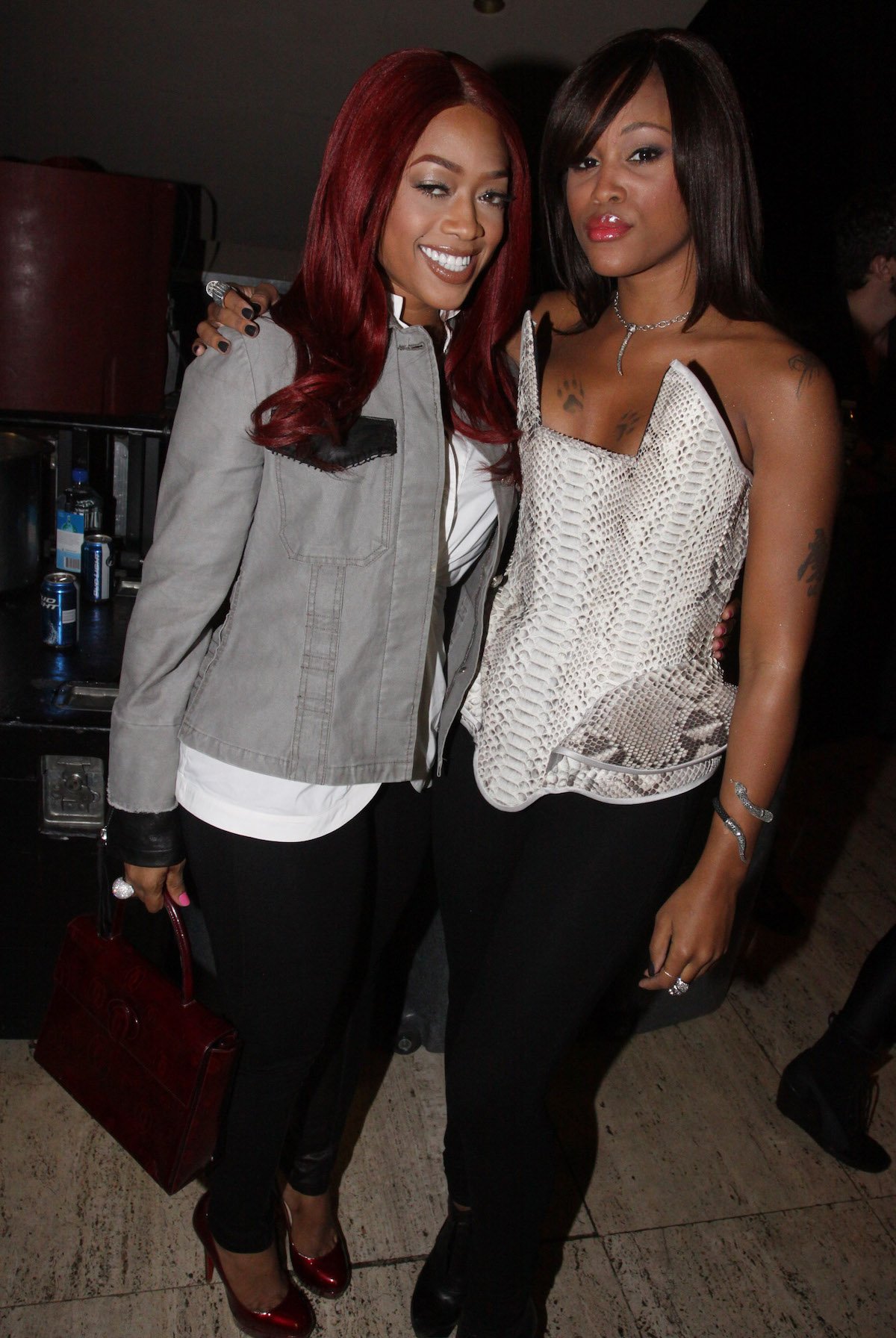 But some believe the battle is already lopsided. While Trina has a mega fanbase, many are complaining that Eve's catalog supersedes the rapper. Whether it's true or not has yet to be determined but the fact of the matter is that both women are talented and have carved out their own lanes in hip hop and beyond. But, which one is more successful in terms of their net worth? 
Trina's career highlights include music, reality television, and radio
Trina made her debut alongside Miami based rapper Trick Daddy and his Slip N' Slide crew. She's known for her raunchy and sex positive lyrics, with her debut on Trick's 1998 single "Nann Ni**a."
Her debut album Da Baddest B***h was released in 2000 and peaked at No. 11 on the Top R&B/Hip-Hop Albums chart. It remained on the Billboard 200 chart for 39 weeks – as well as on the Hip-Hop/R&B album chart for 49 consecutive weeks. She's released nearly 10 albums in her over 20 year career. 
XXL also recognizes Trina as "one of the most consistent female rappers of all time," with Trina putting out music and touring every few years. 
Aside from music, Trina has dabbled in reality television. In 2016, she joined Love & Hip Hop Miami. She also hosts a radio show in Florida on 99Jamz alongside Trick.
Eve's career highlights include top-charting music, acting, and hosting a daytime talk show 
The now England resident grew up as one of the toughest battle rappers in Philadelphia. She caught the attention of Dr. Dre and was briefly signed to Interscope before he dropped her for Eminem. But Eve was determined to make it and quickly proved herself against the male rappers of Ruff Ryders. She signed to the label after beating several rounds of a rap cypher against the motorcycle crew.
Her first album Let There Be Eve was released in 1999. It was a huge commercial success, with Eve becoming only the third female rapper to have a No. 1 album on the Billboard 200. 
She followed it up with her sophomore album Scorpion, which featured the Grammy-winning "Let Me Blow Ya Mind" with Gwen Stefani. But rapping wasn't enough for Eve. She realized early on that a sustainable career in hip hop wasn't as feasible for women as it is for men and transitioned to acting.
Along with roles in films like the Barbershop franchise and XXX, Eve had her own sitcom on UPN for three seasons. She also had a popular clothing line, Fetish. 
Since meeting her now-husband Maximillion Cooper, Eve has become an international sensation with the Gumball 3000 car rally. She's also made a return to hip hop, reuniting with Ruff Ryders for several shows and performing on award shows in recent years.
In 2017, Eve joined The Talk as a co-host. She left the show amid the COVID-19 pandemic in 2020 to focus on her podcast in England, and her new CBS hip hop drama set to premiere in 2021. 
Eve has the higher net worth
While both women's careers are impressive, Eve has a higher net worth of an estimated $10 million, compared to Trina's estimated net worth of $6 million. Celebrity Net Worth cites the feat.
Still, there's only friendly competition between them. They even appeared on the same track together in 2010, contributing bars to Ludacris' "My Chick Bad Remix."