Trista Sutter, ABC's First 'Bachelorette', Shares the Moment Emily Maynard Johnson Became Her 'Hero'
Trista Sutter (née Rehn) is looking back at some of the biggest moments in Bachelor and Bachelorette history. Keep reading to learn why Sutter, the first-ever Bachelorette, says fellow Bachelorette Emily Maynard Johnson is her "hero."
Trista Sutter is the first 'Bachelorette' in 2003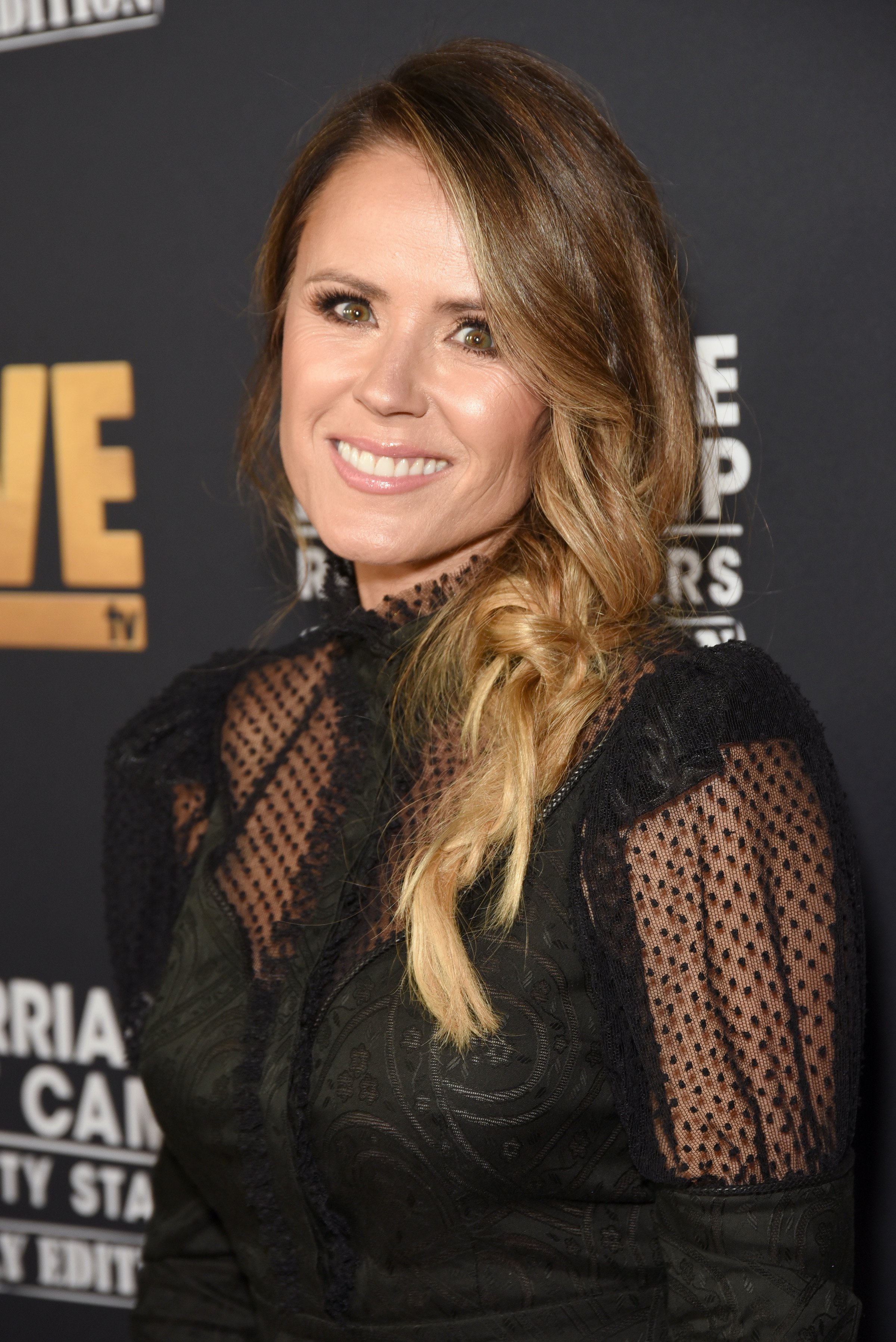 Because of The Bachelor's success in 2002, ABC debuted a spinoff in 2003; The Bachelorette. The network tapped Sutter to be the program's first Bachelorette.
Going by Trista Rehn at the time, she'd first appeared on The Bachelor as a contestant. Finishing runner-up when Alex Michel picked Amanda Marsh in the finale episode, Sutter returned to the spinoff as the star ready to find love. 
She and Ryan Sutter are still together 
And find love she did. Contestant Ryan Sutter proposed in the season finale and she accepted. Not long after their televised engagement, they married in a televised ceremony consisting of a three-part special on ABC. Sutter reportedly made $1 million for televising her wedding.
Nearly 17 years later, they're still together. Parents to two children, the couple's known as one of the franchise's biggest success stories. 
Trista Sutter says Emily Maynard Johnson became her 'hero' during 'baggage' moment
The Bachelor: The Greatest Seasons — Ever! aired on July 6, 2020, and Bachelor Nation went down memory lane with the long-running franchise. Sutter relived her 2003 season of The Bachelorette with fans watching at home. In the lead up to the TV special, Sutter wrote about her favorite Bachelor moments in the franchise's history for Variety. 
One moment in particular that made the list? The time Emily Maynard Johnson, the star of The Bachelorette Season 8, went off on contestant Kalon McMahon for referring to her daughter, Josephine "Ricki" Riddick Hendrick, as "baggage." 
"When she [Maynard Johnson] got word that Kalon had referred to her sweet daughter Ricki as baggage, she went off — and it was amazing," Sutter said. "I had been a mother for five years at that point, and in that moment, she was my hero. In fact, she kinda still is!"
The moment Sutter's referring to is when Maynard Johnson confronted McMahon during a TV special after the final rose had been handed out. In what is now standard practice for the show, Maynard Johnson sat down with host Chris Harrison and the contestants from her season to discuss what happened.
Emily Maynard Johnson marries Tyler Johnson in 2014
Meeting 25 eligible bachelors on her 2012 season of The Bachelorette, Maynard Johnson and contestant Jef Holm got engaged in the season finale. However, the relationship didn't last and they eventually split.
The reality TV star ended up marrying Tyler Johnson in 2014, after meeting him at church. Still married today, they have three sons together.