Trixie Mattel and Katya Poked Fun at 1 'AJ and the Queen' Character's Name
Katya is proud of her Russian heritage. That pride even seeped onto the Netflix original, 'AJ and the Queen.' Here's what we know about Katya's appearance on RuPaul's series.
RuPaul's Drag Race contestant, Katya, may be a mountain biking vampire witch from the future, but she's also one of the drag performers in Netflix's original series, AJ and the Queen. Here's what she and Trixie Mattel had to say about her character, Magda.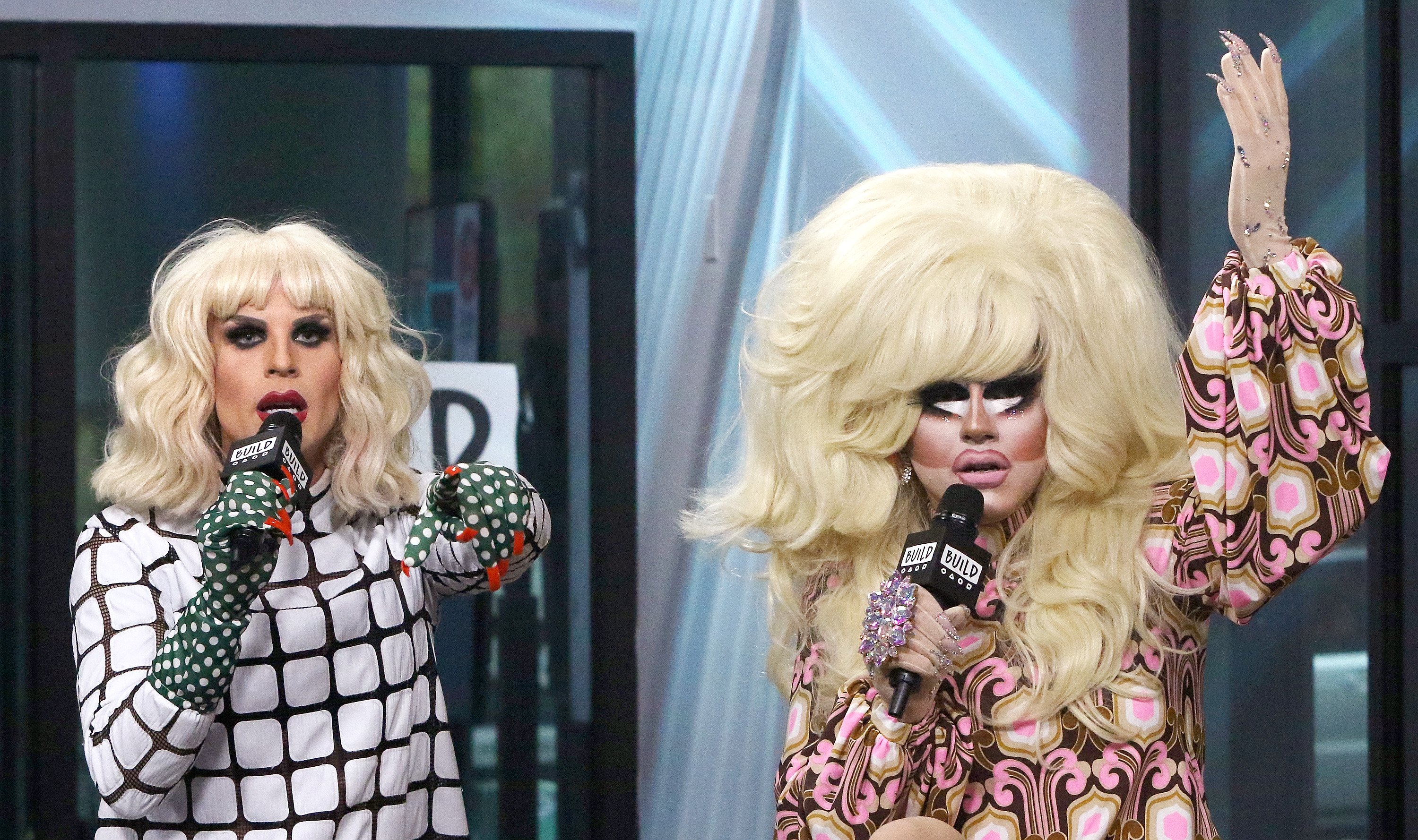 Trixie Mattel and Katya star in the Netflix YouTube series, 'I Like to Watch'
These performers first rose to stardom with RuPaul's Drag Race season 7. However, after their time on the series, the two partnered to create the WOWPresents award-winning YouTube series, UNHhhh. For a short period of time, they also had a Viceland television series, The Trixie and Katya Show.
As television legends, icons, and stars themselves, it only made sense to branch out to work with Netflix. The duo stars in the I Like to Watch series on YouTube, giving their reactions to some of the most popular original movies and television shows. That includes RuPaul's comedy, AJ and the Queen.
Trixie Mattel and Katya watched 'AJ and the Queen' 
Thanks to this YouTube series, fans saw Trixie and Katya's first reactions to AJ and the Queen, a Netflix original series created by RuPaul and featuring many famous drag performers. Katya appeared as one of RuPaul's "old friends," named Magda. 
"Magda, that's my name," Katya said, as Trixie Mattel laughed. "They named me Magda, like [There's] Something About Mary."
At this venue, Magda was getting ready for her drag performance, while listening to Ruby about her rift with other drag queens. She even asked, "what's the tea with the toddler," referring to Ruby's little stowaway. 
"I'm doing that thing that I hate in movies where I'm applying no makeup," Katya said. 
"I would have liked it if you were really doing it," Trixie added. "And then on take 11, you just have red cheeks."
Several 'RuPaul's Drag Race' contestants appeared on 'AJ and the Queen'
As one of the program creators, RuPaul had a major role in the Netflix original series. Predominantly, she starred as Ruby Red, a drag performer whose partner recently stole most of her money. She starts to care for a young girl named AJ, who stows away on her tour bus to travel from New York City to Texas. 
"We wanted something that you'd go back to and watch again," RuPaul said during an interview with Entertainment Weekly. "[It's about] the magic of drag."
Although the series stars RuPaul, there are several cameos from RuPaul's Drag Race alumni. Chad Michaels appears to give Ruby some relationship advice. Jinkx Monsoon offers AJ some burgers at the bar. Of course, Katya as Magda got vomit on her shoes in the middle of her lip-sync. 
AJ and the Queen is available for streaming on Netflix.