Did Trixie Mattel Win 'RuPaul's Drag Race'?
She may be a girl from Wisconsin but, oh honey, Trixie Mattel is one of the world's most famous drag performers.
She first appeared on season 7 of RuPaul's Drag Race and, after losing to Violet Chachki, returned for RuPaul's Drag Race: All-Stars 3, earning plenty of recognition and fans in the process.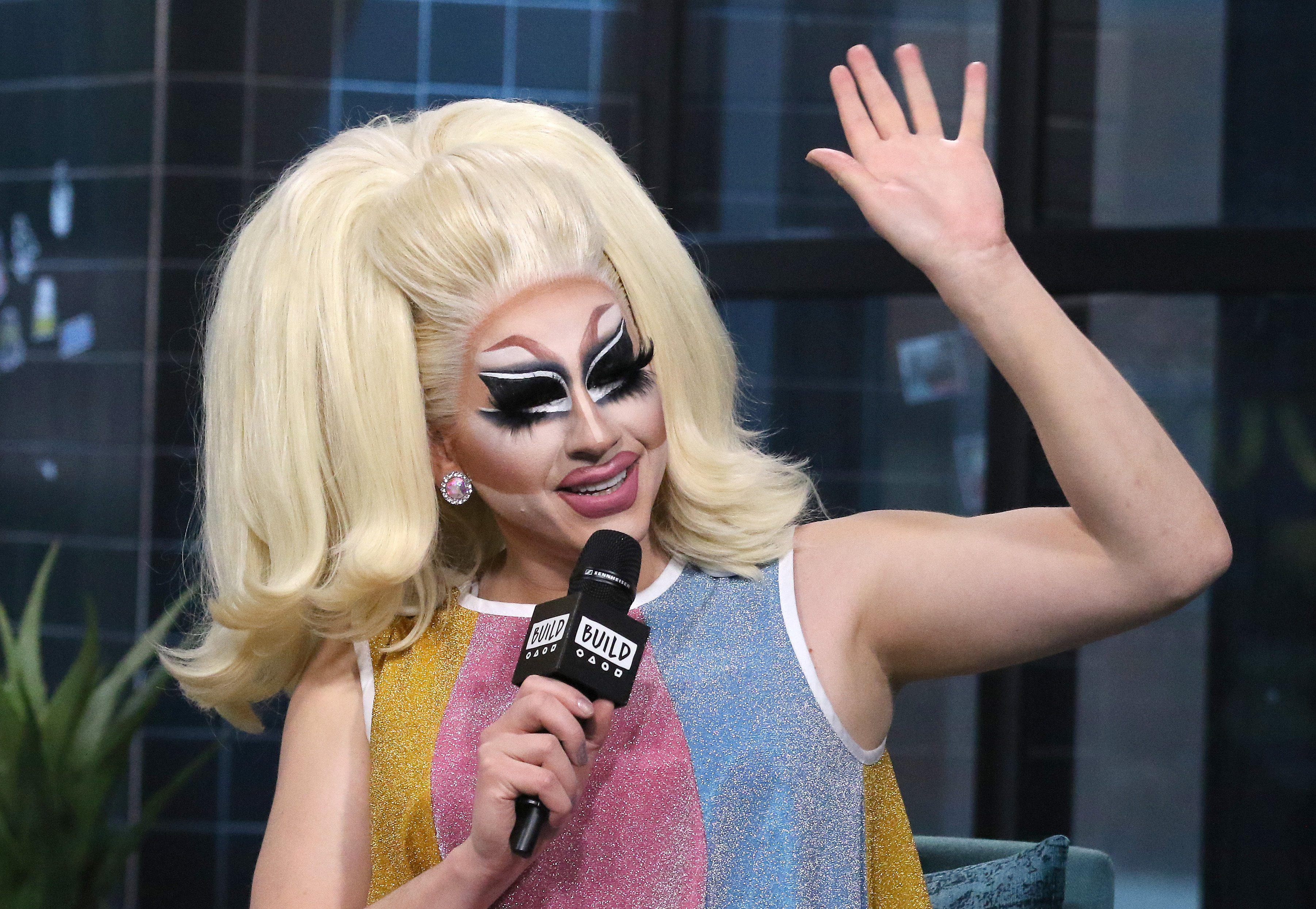 Trixie Mattel was a contestant on 'RuPaul's Drag Race' season 7
Along with queens like Ginger Minj, Katya Zamolodchikova, Pearl, and Violet Chachki, Trixie Mattel was a contestant on season 7. She performed in several challenges before having to "lip-sync for her life" and, subsequently, "sashay away."
It's hard enough being eliminated once. In season 7 of this reality competition series, though, Trixie Mattel lost twice. That didn't stop her from returning to the Werk Room for the spinoff series, RuPaul's Drag Race: All-Stars.
Trixie Mattel returned for 'RuPaul's Drag Race: All-Stars 3'
Along with performers like Shangela, Chi Chi DeVayne, and Kennedy Davenport, Trixie Mattel joined the cast of RuPaul's Drag Race: All-Stars 3. She impersonated RuPaul for Snatch Game and even performed an original song at the Variety Show. Eventually, this queen won the competition. 
This drag performer joined the "Drag Race Hall of Fame," along with Chad Michaels and Alaska 5000. Since then, performers like Monét X Change and Shea Couleé earned their place amongst the best of the best drag performers. 
Trixie Mattel now appears in several YouTube shows, including 'I Like to Watch' with Katya
This winner truly "spun straw into gold," finding success outside of the series with her original music, documentary, and several award-winning YouTube projects. One of the best known is UNHhhh, the show where she and Katya Zamolodchikova talk about "whatever they want." (Because it's their show and not yours.)
Trixie and Katya also briefly had a series on the television network, Viceland, before teaming up for a YouTube series called "I Like to Watch" with Netflix. 
In addition to working on Drag Race-related projects, Trixie Mattel showcases her "passion for makeup artistry" and dolls on her own YouTube Channel. Her videos included everything from testing Easy-Bake Ovens to using Chipotle-themed makeup. Since its debut, the drag performer earned over a million followers.
"The album's at No. 1 and The Trixie & Katya Show is still going strong, featuring another Drag Race winner, Bob the Drag Queen," Trixie Mattel said after her win, during an interview with Entertainment Weekly. 
"This doesn't have to do with people thinking I'm a winner, this has to do with people liking Trixie, Shangela, BeBe, Kennedy, everybody," she continued. "If I could Mean Girls this crown into 10 pieces and share it [I would]. It's metal and plastic and beautiful and wonderful and I'm so proud of it, but girl, don't let anything stop you!"
Music by Trixie Mattel is available for streaming on platforms like Apple Music and Spotify.