What Is the 'True Blood' Theme Song?
There are a lot of memorable television title sequences, from the regal, chess imagery, and booming music in the Game of Thrones opening sequence to the dark, disturbing visuals featured in the Sleepy Hollow introduction. As important as the visuals in the TV show's title sequences are, however, it is the music that really helps to set the scene for viewers — and no one show has had a more popular or appropriate theme song than True Blood. The vampire drama has been off the air for seven years, but it remains beloved by fans, in no small part thanks to the fascinating opening credits sequence, and the darkly romantic song that accompanied it.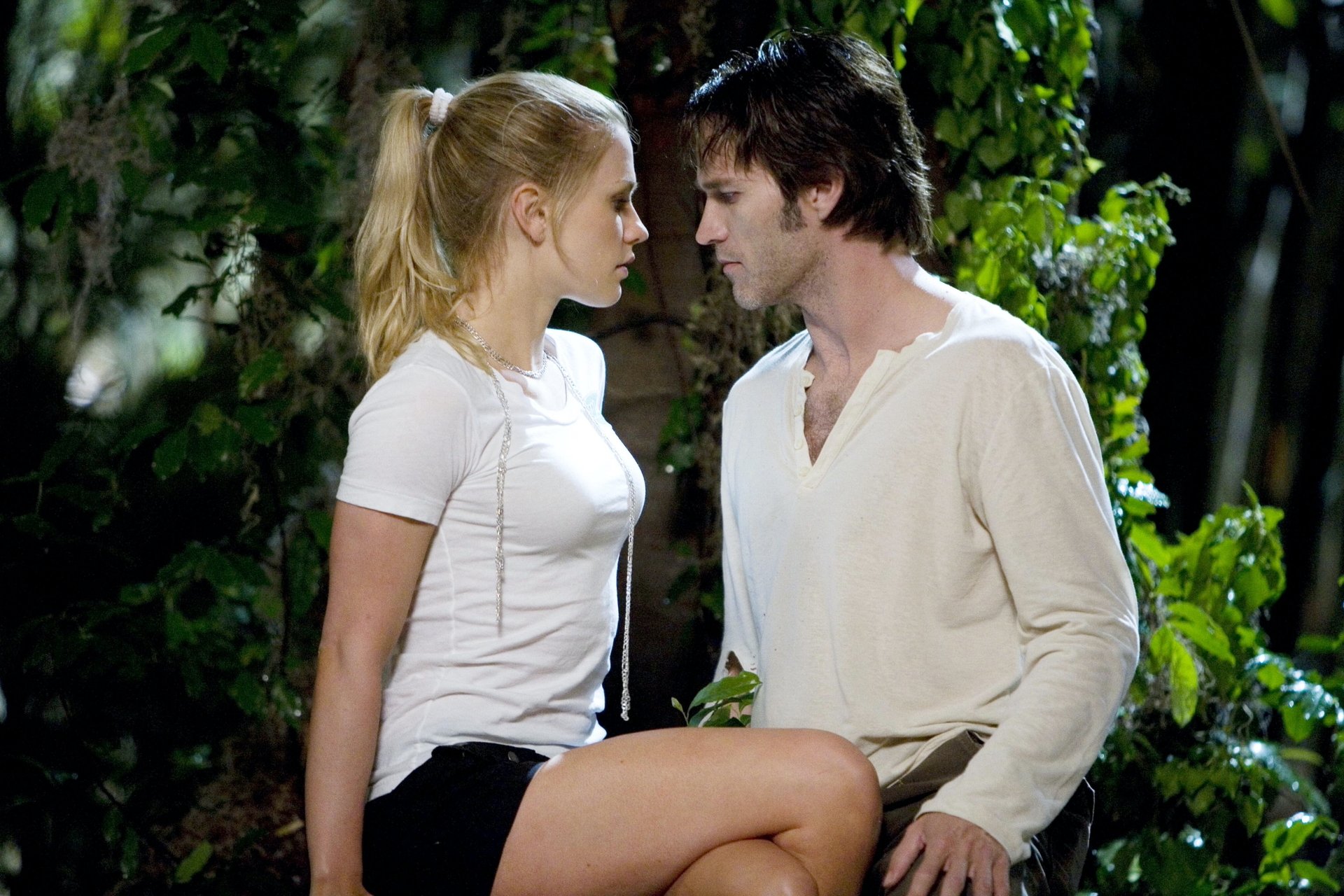 When did 'True Blood' run on television?
True Blood debuted on HBO in 2008. The series was based on the popular novels by Charlaine Harris and focused on a young Louisiana waitress named Sookie Stackhouse, and her encounters with a variety of paranormal creatures. In particular, Sookie develops a romantic relationship with a 173-year-old vampire named Bill Compton. In the background are the struggles that the show's vampires face with discrimination, and the continued fight for equal treatment.
With horror, fantasy, romance, and humor, True Blood occupied a unique place on television. Viewers quickly gravitated to the show, and critics praised it as well, with True Blood receiving multiple awards and nominations over the years. True Blood ran on television until 2014, and to this day, a vibrant fan base surrounds the show and the franchise that it is a part of. 
What song is used for the 'True Blood' title sequence?
In addition to the talented cast, including Anna Paquin, Stephen Moyer, Ryan Kwanten, Rutina Wesley, and Sam Trammell, a variety of other artists and entertainers worked hard to bring True Blood to life. When it came to the title sequence for True Blood, showrunners knew that it had to be something truly special, featuring music that worked to bring viewers right into the dark, Southern atmosphere of the series. 
Producers found the right fit in the song "Bad Things," a 2005 song written by singer-songwriter Jace Everett. The song, which had a suggestive, twangy feel, perfectly fit the overall mood of True Blood, and when matched with some distinctly Southern visuals, including a dirty creek, lonely stretches of highway, church choirs, and a crocodile's eye, set the stage for a darkly supernatural drama with down-home roots. 
What has singer-songwriter Jace Everett been doing in recent years?
"Bad Things" is far from the only hit song that Jace Everett has been associated with. Everett's 2005 debut single, "That's the Kind of Love I'm In" was a hit on the country charts. The musician has also worked with big-name stars like Josh Turner, co-writing Turner's hit song "Your Man." After True Blood debuted on HBO, Everett started receiving some renown for his work, and he was one of the most buzzworthy country stars of 2009 – 2010.
In 2013, Everett released a digital album called Terra Rosa. The album wasn't a huge success for the performer, and Everett faded from view for a few years, only to reemerge in 2017, releasing several music videos. These days, Everett is not as public as he was during the time of True Blood — but he is still actively working in the music industry, writing and releasing songs that speak to him. Ultimately, it seems as though Everett will go down in history as being partially responsible for one of the greatest opening credit sequences in television history.