'Dave': Lil Dicky's Birth Defect is 'Totally Real'
The FXX series 'Dave' is a show about Lil Dicky's rise to fame, but many fans are wondering which storylines happened in Dave Burd in real life.
Rapper Lil Dicky, also known as Dave Burd, pulled back the curtain on his personal life with his FXX series Dave. The show is semi-autobiographical, but it features plenty of plots that seem stranger-than-fiction.
Fans are wondering which of the stories in Dave are true, and which are made up? According to Lil Dicky, there's more truth to the series than you might think.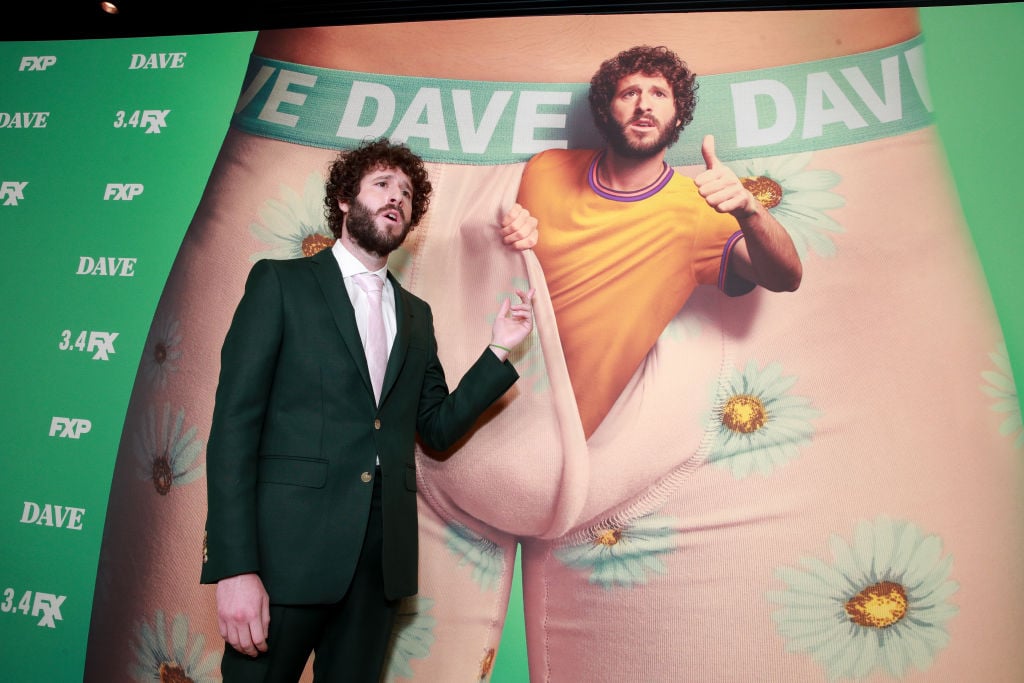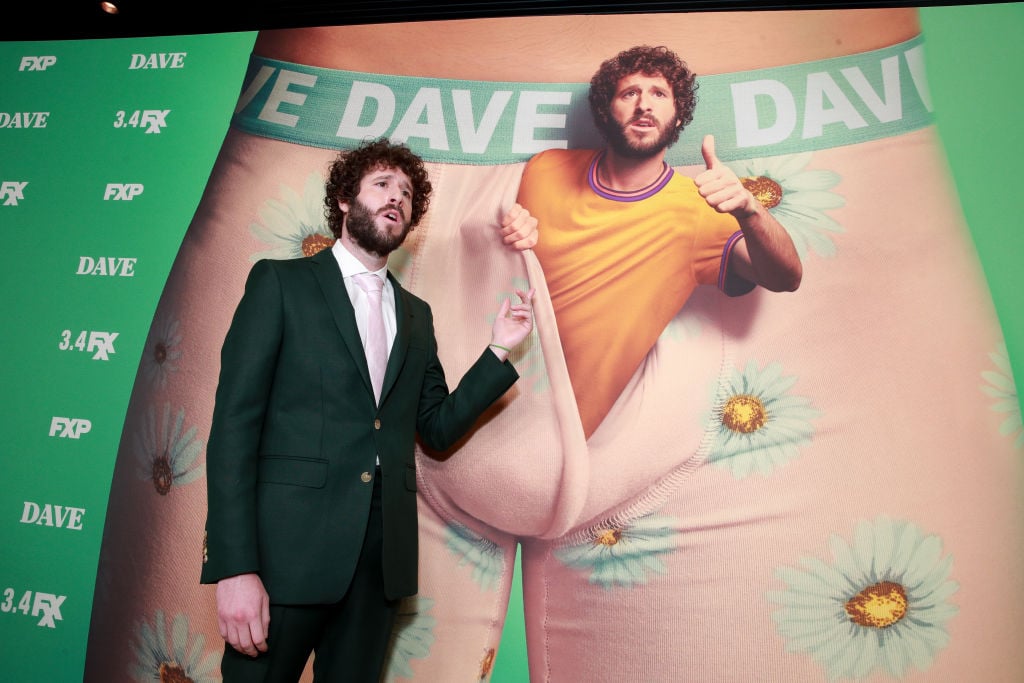 'Dave' is about Lil Dicky's rap career  
FXX has become known for series like It's Always Sunny in Philadelphia, Archer, and The League. Burd's series fit right into the network with its crude sarcasm, but fans of Lil Dicky were more interested in the origin story of the aspiring rapper. Dave examines the mundane aspects of Burd's life before his career took off — before his song "Ex-Boyfriend" became a viral sensation on YouTube.
Lil Dicky's birth defect is real
A recurring theme in season 1 of Dave is Burd's birth defect that left his urethra on the "underside" of his genitalia. Much of his character's childhood was spent in surgery trying to correct the issue, resulting in scarring and severe insecurity. 
"When I was born, I came out of the womb with a tangled urethra," Dave explained to his girlfriend in the series, Ally (Taylor Misiak), who up until that point had never seen his genitalia. "So immediately they had to go in and do all types of surgery to it. As a result, there's so much scarring down there." 
It turns out that birth defect is real. "Everything that you saw in that show [about my genitalia], everything is totally real," Burd told The Ringer. "Surgery. Right out of the womb. [Doctors] had to go in and fix [the issue]."
What else is true in 'Dave'?
Aside from the series being about Burd's very real rise to fame, Dave features other storylines that are rooted in truth. Many of the series' more perplexing moments aren't made up — real events inspired them. In the episode "Ally's Toast," Dave realized that he would never be able to put Ally before his music career. The episode concluded with their relationship ending — a nod to an actual breakup Burd went through, as detailed in his song "Molly."
Overall, Burd created Dave to encourage audiences to see him "as a human being, not just a three-and-half-minute song." As Burd explained to The Wrap: "I'm hoping that people just have a chance to understand me in general. I feel like a lot of what people see of me is of the front-facing rapper. It's hard to really know who a person is when they're rhyming. For me, I just wanted people to see who I am as a person and what it's really like." 
Get ready for 'Dave' Season 2
After a successful first season, Dave will return to FXX for season 2 in 2021. Because the series is based on Burd's life, there's plenty of storylines to work with. Next season, fans can expect to see Dave continue to grow in his career and possibly explore some romantic ventures, considering his single status. 
"I am just so glad FX was crazy enough to give Dave Burd a TV show, and smart enough to make it better every step of the way," co-creator Jeff Schaffer told Variety. "I'm really looking forward to another season – there are still parts of Dave's anatomy we haven't subjected America to." 
Burd is also excited for season 2. "We set out to make something special, and it's so gratifying to see the response this show has gotten," he explained. "This was my first rodeo, so I'm super excited to take another crack at it now that I've got some experience making television. It really feels like the sky is the limit with this show. I look forward to raising the bar even higher next year."