Food Network's Giada De Laurentiis' Warm and Comforting Soups Are Perfect for Chilly Fall Nights
It's fall and the gradually falling temperatures are telling us it's time for soup. Here are some of Food Network host Giada De Laurentiis' most rib-sticking, scrumptious soups to try out on the season's colder evenings.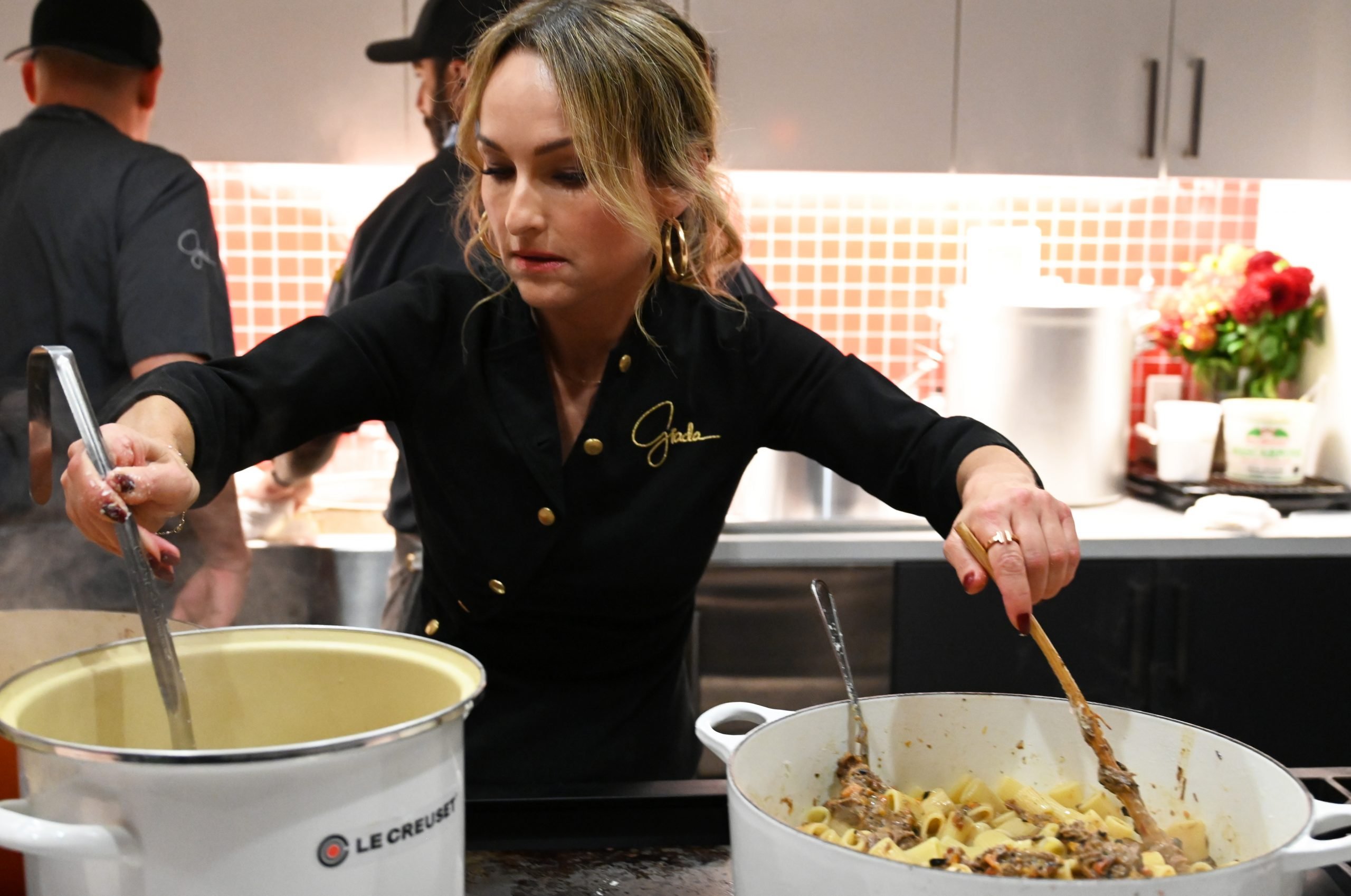 De Laurentiis' Winter Minestrone is nourishing and warming
This Italian soup is a classic for a reason. Thick and hearty, it's packed with vegetables such as onions, carrots, celery, garlic, potato, tomatoes, and greens. De Laurentiis' minestrone (full recipe can be found on the Food Network site) also features smoky pancetta and Parmesan rind, both of which add incredible flavor, as she pointed out.
"There are a few secrets to amazing flavor in this soup," the chef writes on Giadzy. "A bit of pancetta at the beginning imparts a ton of great savory flavor to the entire dish. Additionally, the Parmigiano rind is essential! It gives the soup an irresistible umami element."
One reviewer was impressed with the soup's upscale flavor profile using humble ingredients: "This soup is absolutely delicious. It seems like a gourmet soup but only takes about 40 minutes to make, and little effort. Very easy!"
The chef's Italian Wedding Soup is popular on the Food Network site
With almost 500 reviews on Food Network's website, De Laurentiis' Italian Wedding Soup stars small meatballs in a silky, flavorful broth. The meatballs are made with ground pork, ground beef, onion, fresh parsley, egg, minced garlic, bread pieces, grated Parmesan cheese, and salt and pepper. It's a simple soup that's easy to make and oh-so-satisfying.
While De Laurentiis' version here doesn't call for pasta, you can certainly try incorporating small pasta or even rice in the soup, as one reviewer noted on the Food Network site: "One of my favs for a great fall soup in the house! I add some small bow tie noodles in the soup and use kale as the other greens are hard to find. Great reheated for lunch the next day too!" Another home cook remarked, "I would give this 10 stars if I could. The recipe is so approachable and turns out delicious every time! When I can't find the suggested greens, I sub spinach."
Her Cioppino hits the spot
Meaning "chopped" or "torn to pieces," cioppino stew typically features a variety of fish, and De Laurentiis' version doesn't disappoint.
As the Everyday Italian host says of her Cioppino recipe, "The advantage of this savory brew is that it will welcome virtually any kind of shellfish or fish you find at the market. Squid, scallops, and chunks of firm white fish such as monkfish, halibut, bass, or whatever is fresh and local can be used."
De Laurentiis also adds sliced fennel bulb, infusing the soup with sweetness and brightness. Onions, shallots, tomato, fish stock, and white wine round this seafood stew out.
Reviewers loved the versatility of the dish, as one noted: "Just fantastic. I switched out scallops for shrimp and increased the broth a bit. This is a keeper and the perfect end to the perfect fall day."

RELATED: Giada De Laurentiis Unveils Her Thanksgiving 2021 Menu: 'Together Again'He