Just Try to Resist Valerie Bertinelli's Pickle-Brined Fried Chicken Sandwiches
Find out how to make Food Network star Valerie Bertinelli's Pickle-Brined Chicken Sandwiches for your next picnic outing.
It's picnic season and there's hardly any fare more picnic-ready than classic fried chicken. Food Network star Valerie Bertinelli elevates fried chicken to the ultimate hand-held food with her Pickle-Brined Fried Chicken Sandwiches.
Here's what goes into these "salty, tangy" bundles of flavor.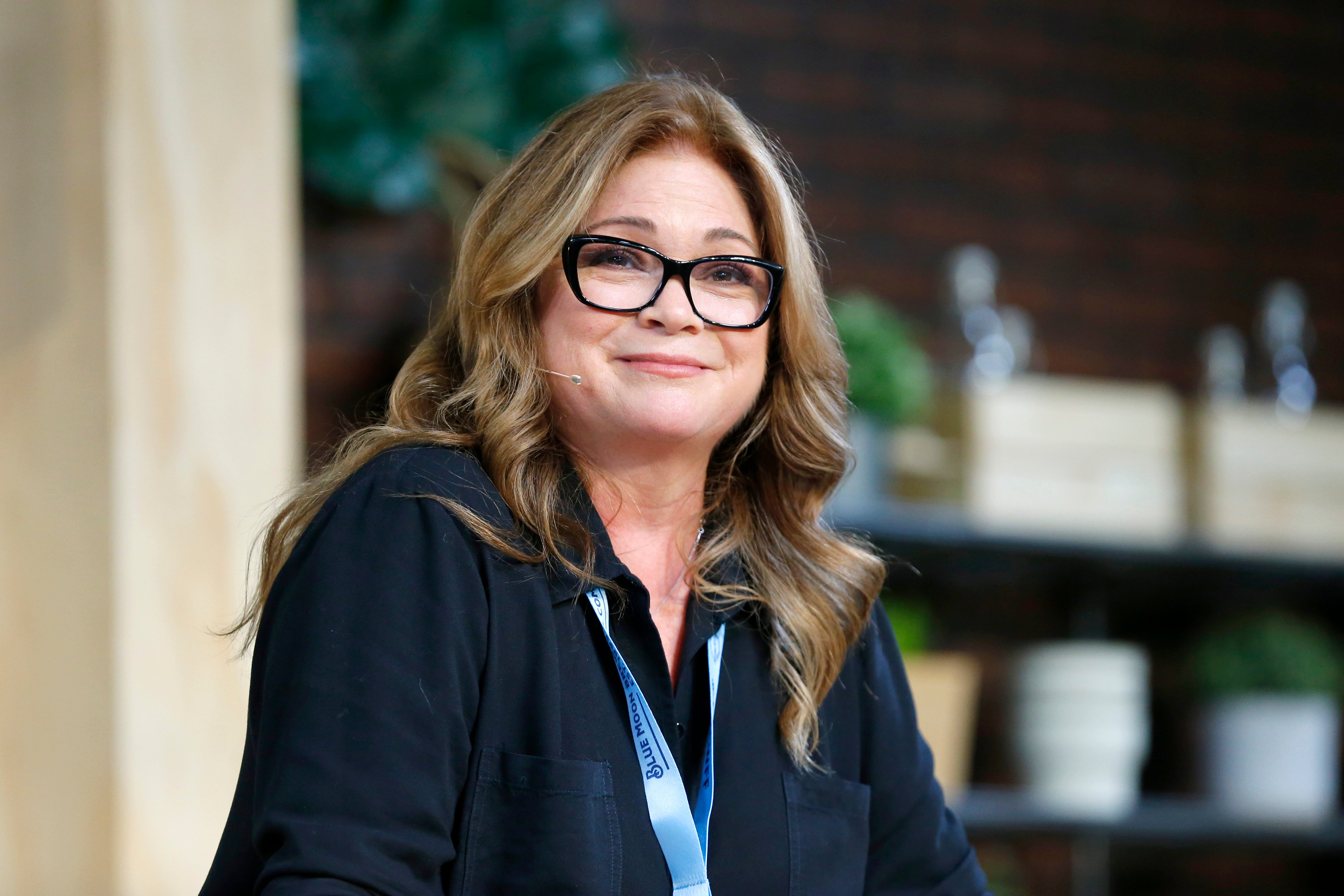 Bertinelli made her Pickle-Brined Fried Chicken Sandwiches for her Food Network show's season premiere
For the twelfth season premiere of Bertinelli's Food Network show Valerie's Home Cooking the chef prepared, what else, her Pickle-Brined Chicken Sandwiches.
The mother of musician Wolfgang Van Halen, who joined her along with his girlfriend for the episode, posted about it on her Instagram account: "Guess what!! The new season premiere of Valerie's Home Cooking is back on @foodnetwork this Sunday!!! I'm so excited to show you all of the delicious new recipes, and the weather is warming up.
"I'm cookin' my Pickle-Brined Fried Chicken Sandwiches with Pickle Slaw, an Onion Ring Wedge Salad with Homemade Ranch Dressing (NOT #overdonionrings) and, for dessert, Movie Theater Bark," she posted. "It's gonna be so much fun, and I hope you tune in!"
How to make Valerie Bertinelli's juicy picnic sandwiches
In case you didn't notice, dill pickles and pickle juice play a prominent role in Bertinelli's recipe (full instructions here).
For her sandwiches, you'll need chicken thighs, pickle juice, prepared tempura mix, tapioca flour, salt and pepper, club soda, vegetable oil, brioche buns, and mayonnaise.
The television personality, for a crunchy and tangy side dish, recommends making her Pickle Slaw with green cabbage, pickle juice, vegetable oil, salt, mustard, dill pickles, sweet onion, and fresh dill.
To put it all together, the raw chicken is first brined in pickle juice ("The pickle brine is going to get into the chicken and really flavor that even more," Bertinelli said on the Food Network Instagram video post). After half an hour, you can dry the chicken and bring it to room temperature, Bertinelli says, and dredge the poultry in the prepared tempura mix. Now, deep fry the chicken until it's crisp, then set aside.
The sandwiches come together on the buns with mayo, the chicken, and some of the pickle slaw.
For the slaw, the cabbage is shredded and mixed with all ingredients and then refrigerated while you're preparing the sandwich components.
Here's how reviewers rated the sandwiches
Bertinelli's fans gave the tangy recipe a firm thumbs-up, saying "Wow, the chicken was tender and moist.  I put them in an oven at 225 to keep them warm between batches.  Even hubby said they were great. Just enough dill pickle flavor without overwhelming everything else. Tasty!"
"I made this recipe after watching this episode. It was easy to follow and it's a very good sandwich. I like the brine flavor and it was light and crispy. Not dry at all! Will make it again," another home cook reported.
Finally, one person declared Bertinelli's recipe a win: "The batter is light, the brine kept the chicken from drying out (I used cutlets instead of thighs because I'd already used those for something else), and the whole sandwich held up to the slaw really well without getting soggy."