Valerie Bertinelli's Hummus Recipes Are So Easy to Make, You May Never Buy It Again
Hankering for hummus? Try one of Food Network star Valerie Bertinelli's three satisfying and easy to make hummus recipes.
If you're in the mood for a veggies-and-dip kind of dinner, look no further than Food Network star Valerie Bertinelli's hummus recipes. Quick, nutritious, and most importantly, delicious, the former Hot in Cleveland star's hummus comes together quickly and can be easily modified with your favorite veggies.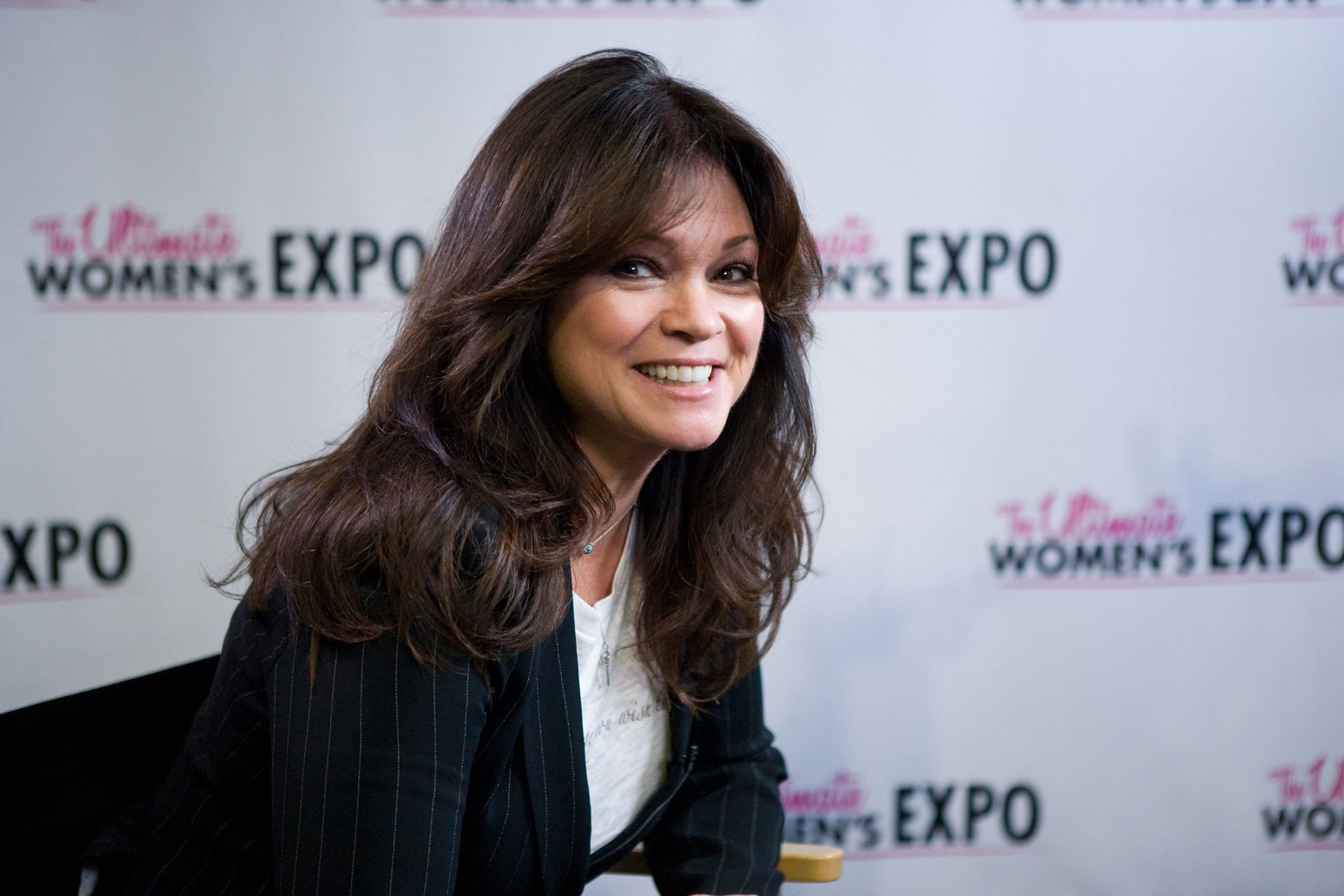 Bertinelli's basic hummus recipe
As the television personality told Today about her basic hummus recipe, "I'm a huge fan of hummus, but when I'm craving this creamy dip, I just don't have the patience to wait for chickpeas to soak overnight. For a quicker version, I use canned garbanzos. Just toss them in a blender with a few flavorings to get to snacking fast!"
A basic hummus recipe can vary from household to household, but here, Bertinelli offers a quick foundational formula for the tasty dip. It calls for a can of garbanzos, tahini, lemon juice, light olive oil, and salt and pepper. Run all of the ingredients through a food processor until it reaches the smoothness or chunkiness you prefer in your hummus.
Try her Roasted Red Pepper Hummus for a little zing
If you'd like to try a hummus recipe with a bit of pizzazz, Bertinelli's Roasted Red Pepper Hummus fits the bill. The recipe requires two cans of garbanzo beans, jarred roasted red peppers (or make your own if you like!), tahini, fresh garlic, lemon juice, kosher salt, and olive oil.
All of the ingredients are combined in a food processor. Because there are two cans of beans, Bertinelli says you may need to "pulse a few times to chop up the chickpeas." While the processor is going, the olive oil can be poured slowly in, until the hummus is smooth. Serve it with celery or carrot sticks, or your favorite pita chips.
One reviewer on the Food Network site said of this recipe, "Absolutely delish! I love the roasted red peppers and this recipe is so easy I will never buy Red Pepper Hummus again. Thanks, Valerie!" Another added, "So easy to make and to keep the ingredients on hand."
Bertinelli's earthy Roasted Carrot Hummus
Finally, the Food Network personality's Roasted Carrot Hummus does involve the extra step of roasting the carrots but it's worth it to allow the natural sweetness of the root vegetable to shine through in the dip.
This hummus will need carrots, garlic, olive oil, cumin, kosher salt, black pepper, tahini, cilantro, and lemon juice.
The carrots and unpeeled garlic cloves are tossed in a tablespoon of oil as well as the cumin, salt, and pepper and roasted in a 400-degree F oven for 20 minutes until they're soft.
Then, in a food processor, the carrots are combined with all the other ingredients until smooth. The cilantro is sprinkled on the dip for serving (or not if you don't care for the herb). Serve with raw veggies or your favorite sturdy chips.
One reviewer of the recipe made a slight change and loved the dip: "Nice change from regular hummus. Didn't have regular carrots just baby carrots so I used them (2lb bag) no peeling or cutting needed! Will definitely make again."
And another home cook added, "Wow! This is absolutely delicious! It is creamy, nutty, and slightly sweet. I'm not a garlic fan but decided to add it…it definitely needed it and the roasted garlic likely added some of the fabulous flavor."