'Turning Red' Movie Review: Pixar Tells an Important Story for the Whole Family
'Turning Red' is another entry in Pixar's library. It follows a 13-year-old girl whose journey to adulthood involves turning into a red panda when she gets too excited.
Pixar delivers another winning feast perfect for the whole family with Turning Red. Co-writer/director Domee Shi and co-writer Julia Cho create a fully-realized world that is easily accessible for all audiences. Turning Red doesn't have quite the same emotional punch that some earlier Pixar films possess, but it tells an important story that viewers of all ages can relate to.
'Turning Red' is Pixar's first film of 2022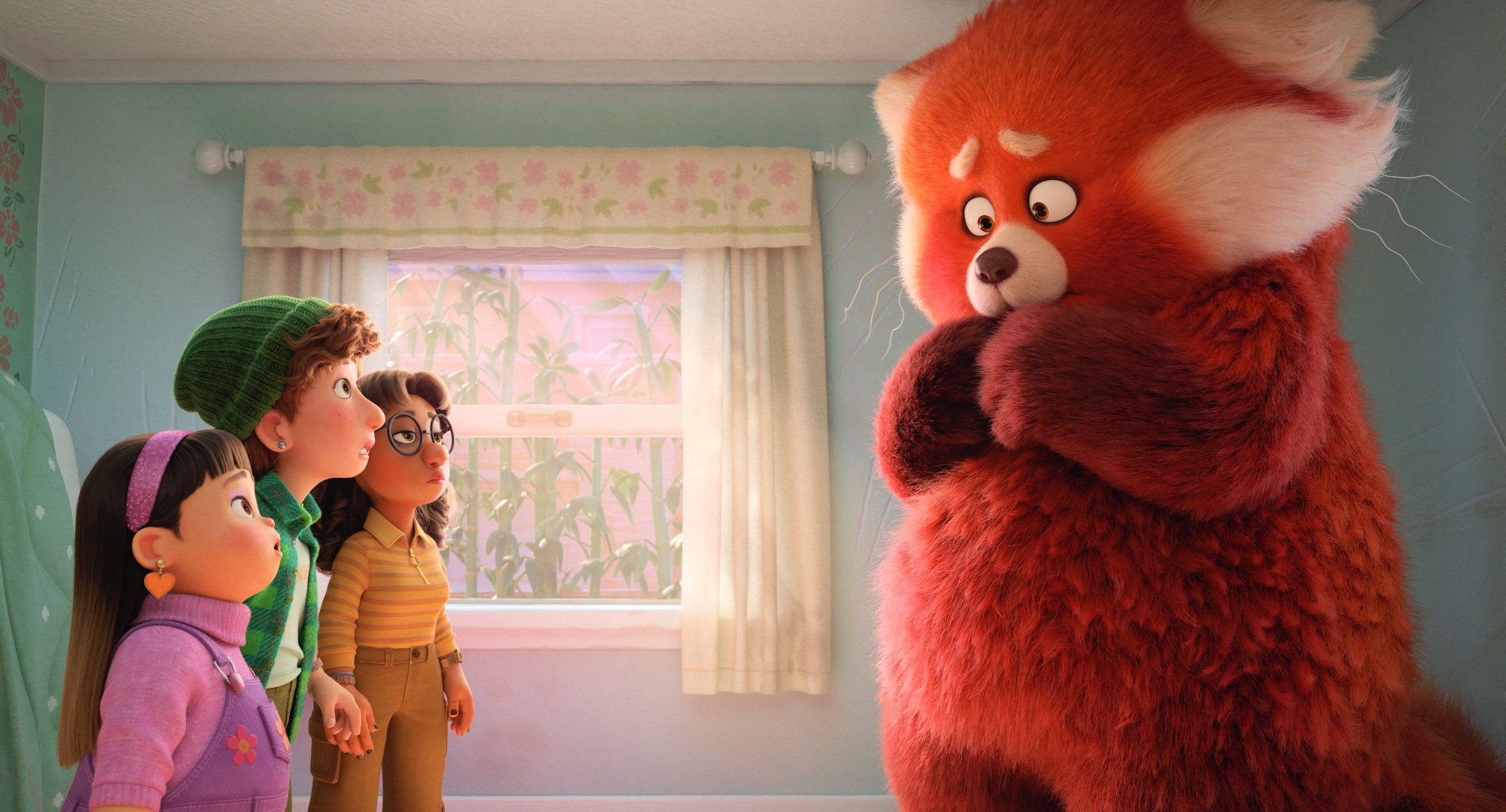 Mei Lee (voiced by Rosalie Chiang) is a 13-year-old Chinese-Canadian with an immense amount of discipline. She works hard in school and is the Assistant Temple Keeper for her family's business, but still tries to keep up a social life. Her group of friends has an infatuation with a boy band called 4*Town and they want to attend their upcoming concert.
Turning Red sees Mei suddenly turn into a giant red panda. However, she can't control this confusing ability, as this transformation only happens when she gets too excited. Mei fights to hide the red panda, as she attempts to continue living out her normal life as if nothing changed. But, how will her family and friends react to this sudden change? Will she get to attend the concert of her dreams?
Writer/director Domee Shi tackles puberty, culture, and family
Turning Red provides the obvious symbolism of puberty and coming into adulthood. Shi unapologetically addresses this awkward time in every person's life, but from the perspective of a girl turning into a woman. However, Turning Red approaches puberty and sexuality through a familial lens, which offers plenty of comedy. Mei's sexual repression comes out in damaging ways via her panda, solidifying a worthwhile message on adolescence.
Shi and Cho's screenplay approaches intriguing dichotomies throughout Turning Red. Mei wrestles with being the person her mother (Sandra Oh) would be proud to call her daughter but also growing into her own person. She has difficulty traversing that journey, as they increasingly become at odds with one another. The spirit of the Lee ancestry looms throughout the movie, contributing to Mei's mounting pressures.
Another dichotomy presents itself through Mei's growing up with her Chinese heritage within Western society, such as Canada. The family's expectations frequently contradict social norms among her peers, especially in her infatuation with 4*Town. Mei's intersectionality plays into her journey in every way, making the conflict and the resulting pressure feel substantial.
'Turning Red' is bursting with life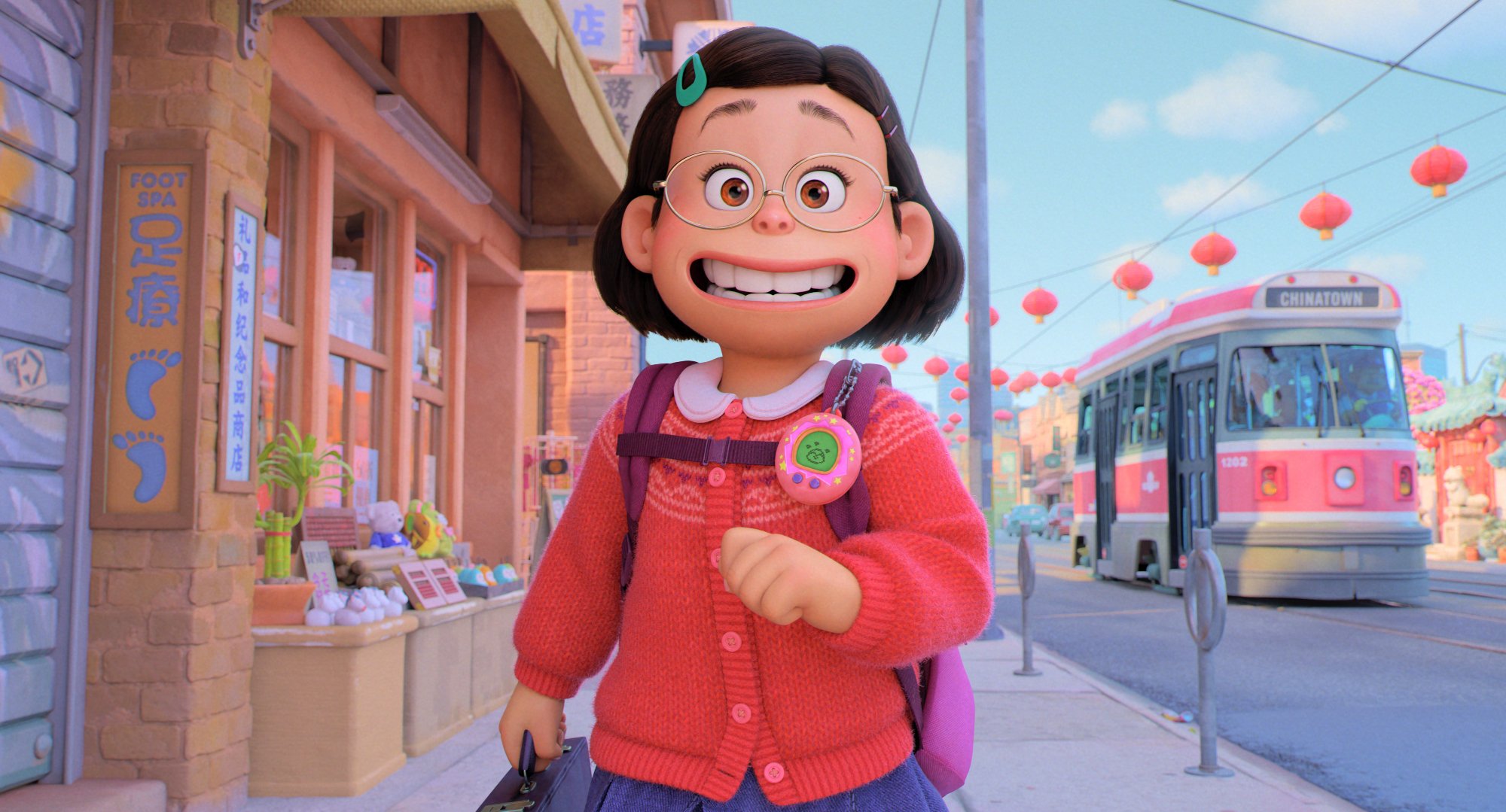 Turning Red approaches puberty and adulthood from a female perspective, but that doesn't make it any less accessible for other audiences. Mei's friend group doesn't get much to do, but they each provide different energy that supplements the main conflict. Nevertheless, Shi's direction successfully leads audiences through a world that still manages to be both relatable and entertaining.
Pixar once again delivers gorgeous and colorful animation. There's a certain musicality to the movement that extends past the boy band-inspired moments. Turning Red instills stunning details in every object on the screen. The film also boasts three original songs from Billie Eilish and Finneas O'Connell, perfectly capturing bops that fit Mei's narrative and the time period.
At its core, Turning Red tells a story of a mother and her daughter that works well. Pixar offers an entertaining and accessible story, although it does feel a tad muted on the emotional front. Nevertheless, it's an animated feature bursting with life. Turning Red explores important commentary on puberty, sexual repression, and culture clashes along with Pixar's infectious spin.
Turning Red hits Disney+ on March 11.