'Turning Red': Pixar Sent Billie Eilish and Finneas O'Connell a Boy Band-Inspired Scrapbook to Pitch a 'Weird Ask'
Pixar brought music stars Billie Eilish and Finneas O'Connell to help with original music for Turning Red. However, the team wasn't so sure that they would even have an interest in collaborating on the project. Pixar created a boy band-inspired scrapbook as part of the pitch. They felt like their particular request was a "weird ask."
'Turning Red' explores the journey to adulthood in Pixar's new film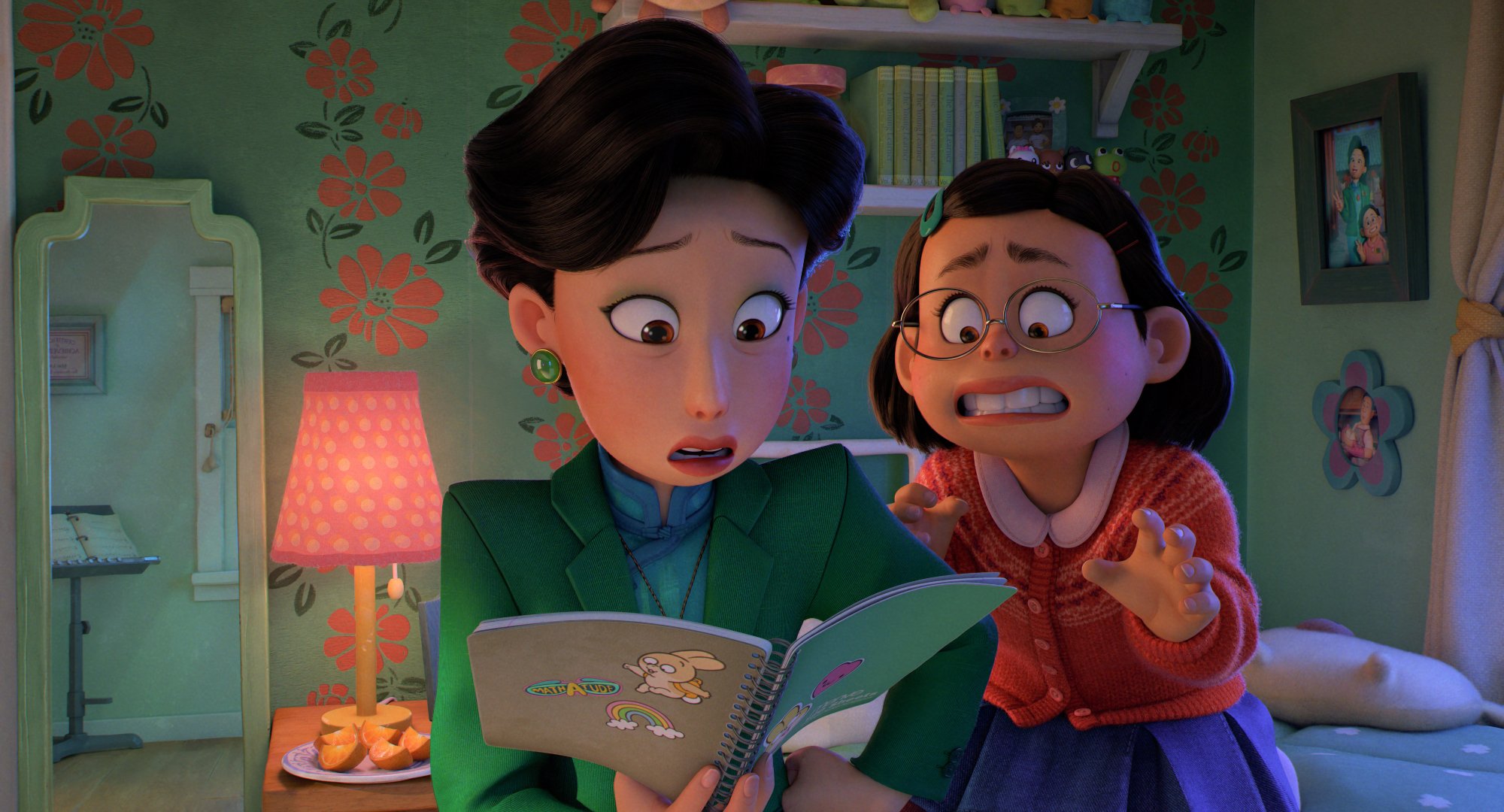 Co-writer and director Domee Shi brings the story to life along with co-writer Julia Cho. The story explores Meilin Lee's (voiced by Rosalie Chiang) journey to adulthood. She wants nothing more than to see her favorite boy band, 4*Town, live in concert. However, the 13-year-old discovers that if she gets too excited, she instantly turns into a giant red panda. Will she still be able to go to the concert?
Pixar's Turning Red was originally going to hit theaters. However, the coronavirus (COVID-19) changed Disney's release strategy. They will now release the animated film directly to Disney+ as an original film to bring more customers to the platform. However, audiences remain excited to see what Pixar will deliver with their newest movie.
Pixar sent Billie Eilish and Finneas O'Connell a boy-band inspired 'physical' scrapbook to bring them onto the project
Insider joined a press conference with Turning Red producer Lindsey Collins. She talked about how they brought Eilish and O'Connell onto the project. Audiences can thank Collins' children for introducing their music to the producer. As a result, Pixar knew that they found the perfect fit for Turning Red's original music.
"I have three teenagers at home, so music is constantly playing in my house, in my car, everywhere," Collins said. "Billie Eilish was actually relatively unknown but adored by my kids in 2016 when her song 'Ocean Eyes' was being played on repeat in my house. So when we started to think about songwriters who could kind of capture the early-2000 sound and bring something fresh to it, Billie's name came up."
Eilish and O'Connell became their "dream choice" for the project. However, Shi thought that asking them to come onto an animated project would be a "weird ask." The team created a detailed scrapbook that included Eilish and O'Connell to entice them to join the project. They designed it to look similar to something Mei creates in the film.
"We weren't even sure they'd take the meeting," Collins said. "We made this scrapbook. It was actually a physical scrapbook that looked something like Mei would make herself.  It had doodles and drawings and photos and fan art, and we cut out Billie and Finneas' heads and put them on 4*Town characters."
The Turning Red team ultimately showed Eilish and O'Connell "early clips" and "storyboards of the scenes that showcased the songs" to hook them.
Collins concluded: "It turns out the scrapbook worked because Billie and Finneas agreed to do it. They're animation fans. They kind of instantly got what we were going for and pitching."
The 'Turning Red' team can't stop listening to Billie Eilish and Finneas O'Connell's original music
Pixar needed three original songs from Eilish and O'Connell for the movie. They each intend to bring something different to the film. Additionally, they introduce varying emotions throughout Turning Red.
"The first one we said was called the confidence booster," Collins said. "That's the song you sing to one of your friends when they're feeling down." 
Collins continued: "Then we want a hit song that everybody knows," she said of the second song the pair wrote. "It's the song you can't get out of your head, and you belt out at full volume in the car — and literally they delivered massively on that one. I think we're all still singing the songs."
Finally, Collins wanted a third song. However, this one needed to be a love ballad, "that makes you feel like you just had your heartbroken, even though you're 13 and have never gone on a date. It's that song that makes you like, 'I get it. I get what heartbreak feels like.'"
Pixar added Eilish and O'Connell's music into other segments of Turning Red because they adored the songs so much.
Collins concluded: "We were always like, 'Can we play it in this scene, too?' and 'What if the girls are singing it here, too?' We tried to take advantage as much as possible of the songs that they delivered."
Turning Red hits Disney+ on March 11.
RELATED: Why Is Pixar's 2022 Movie Called 'Turning Red'? Here's What It Means