'Survivor': Lisa Ann Russell's Kids Called Jeff Probst 'D2' and 'Jeff Dad 2'
Survivor host Jeff Probst married his wife, Lisa Ann Russell, in December of 2011. The two have been together for almost a decade — about half as long as Survivor has been airing on CBS. Watching Probst talk about his marriage, it quickly becomes clear how happy he is. His eyes light up and he gets excited — so perhaps it comes as no surprise that Lisa Ann Russell wound up inventing funny nicknames for Jeff Probst before they finally settled on dad.
Jeff Probst dated a 'Survivor' castaway first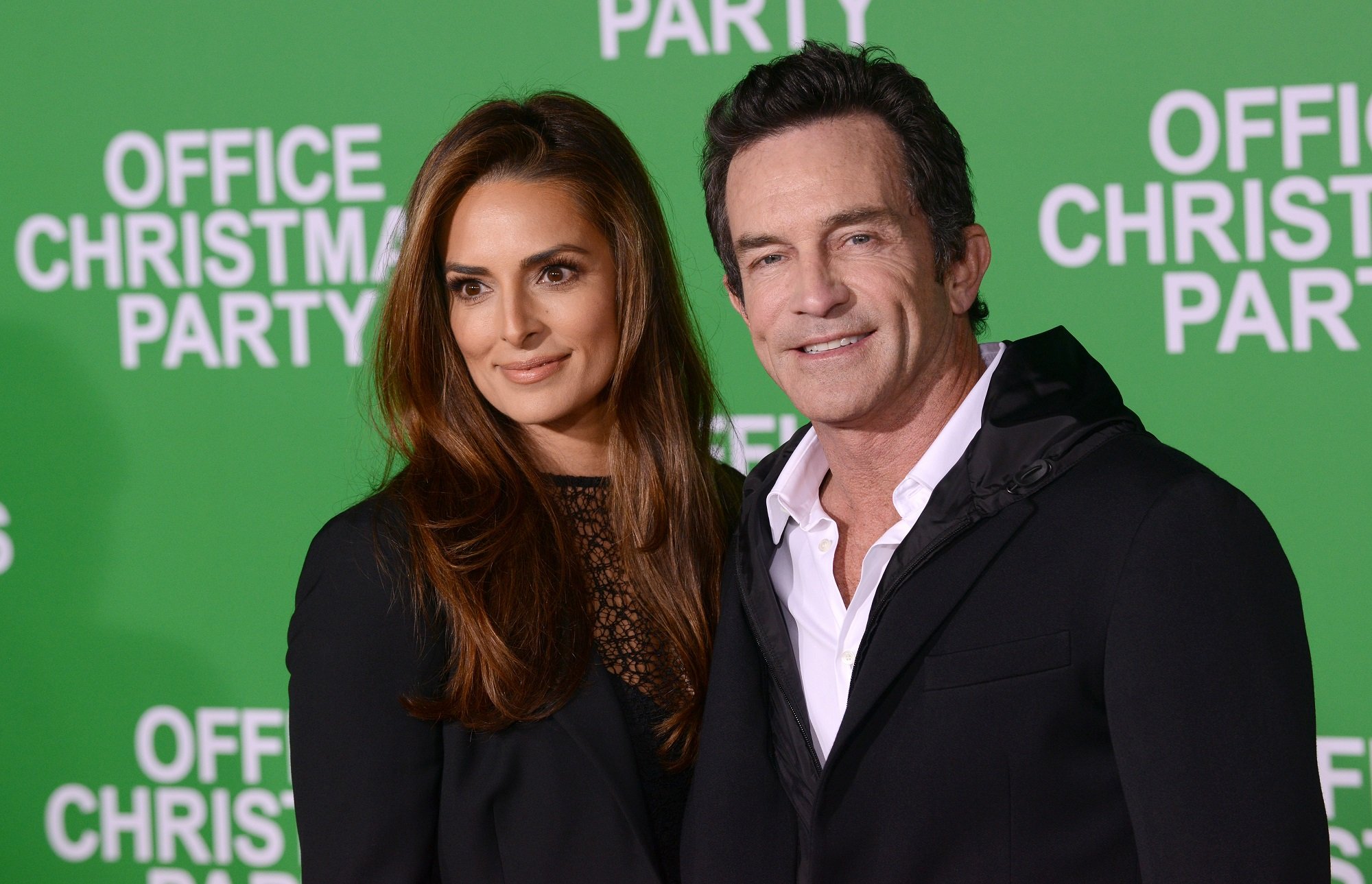 RELATED: 'Survivor' Legend Richard Hatch Says Jeff Probst Is a Bully, Says Castaways Are 'Cattle'
Before Survivor host Jeff Probst met and married Lisa Ann Russell, he was dating a castaway. While filming Survivor: Vanuatu, Probst and castaway Julie Berry caught each others' eye. In fact, many viewers felt they were flirting on camera.
"The funny thing was there was this perception we were flirting on the show. And that was actually just fun stuff on the show. I didn't really talk to Julie until long after the show was over," Probst told People.
According to Probst, things took off in earnest after they finished filming Vanuatu. Probst reached out via email and their relationship took off.
"Once we started spending some time together, I didn't have any doubt. I didn't have any doubt and all the questions about how you meet and any potential obstacles, they fade away like an old dry leaf," he said.
The two eventually broke things off after four years of dating from 2004-2008. Probst later said that moving on and maintaining friendship was a challenge.
"I didn't always treat people in relationships especially well, so I've tried to make amends and move forward," he admitted.
Jeff Probst met his wife at a Christmas party
The Survivor host wound up falling in love all over again, though this time it was thanks to a chance encounter at one of Mark Burnett's Christmas parties.
Probst says the parties draw in a rather bizarre range of guests and friends, creating a situation that he called eclectic.
"I met [my wife] at Mark Burnett's party … Mark Burnett has an annual Christmas party, which is the craziest Christmas party I've ever been to because of the eclectic group of people there," he told Larry King.
Probst noticed Lisa Ann Russell with some friends. He says they were there simply to "see the spectacle" of the event unfold.
Lisa Ann Russell's kids eventually called him dad
Lisa Ann Russell was previously married to Mark-Paul Gosselaar of Saved By The Bell fame. The two share children, and Jeff Probst said they had several humorous nicknames for him after he and Lisa Ann Russell started seeing one another.
"Well they were together almost 20 years. So they had a long marriage, and they raised these two young kids. They raised these two young kids with the kinda love, that the kids, they see me — and he's now remarried, his wife — they just see us as two more parents," Probst told Larry King.
"They call me dad. And you know when it locked in? When we were together before we got married, they were playing with it. Sometimes it would be dad, sometimes it would be Jeff Dad 2, sometimes it would be D2," Probst said.
"We got married in my backyard … and when this ring went on my finger, Michael looked up and said 'dad,' and I could tell that he knew now this big thing was official, and it was real."