Tweets From Gordon Ramsay Prove He's Definitely Not ARMY and the BTS Members Definitely Aren't Chefs
The BTS boys are pretty talented singers, dancers, and rappers. When it comes to cooking, though, they don't exactly excel. Even celebrity chef Gordon Ramsay wasn't thrilled at the food being eaten by these K-pop idols. Here's what he tweeted about the BTS performer named Jin. 
A few of the BTS members love to cook and to eat
Although some celebrities have since come forward to share their support for this K-pop group, Gordon Ramsay was not one of them. Not at first, at least. One of his first brushes with BTS and the ARMY was when a fan posted a picture of Jin and his food, jokingly referring to him as her boyfriend.
"My boyfriend thinks he can win a season of Hell's Kitchen, could you rate his food and make sure that egg is properly cooked," one BTS fan tweeted, along with a picture of Jin and his egg creation. Within a few hours, the chef responded with his critiques.
Celebrity chef Gordon Ramsay responded to a picture of Jin from BTS
Whether he's teaching a "Masterclass" or judging MasterChef, Gordon Ramsay is known for speaking his mind. Once this picture of Jin and his cook was posted to Twitter, the celebrity shared his thoughts on the dish. Needless to say, it wasn't a dish he would be eating. 
"Overcooked eggs with worms! No thanks," Gordon Ramsay replied to the picture on Twitter. The tweet earned over 50 thousand likes from BTS fans and food fanatics, some of which shared their support for Jin's food. This wouldn't be the last time the celebrity chef commented on this boy band.
He later wrote to James Corden, poking fun at his relationship with the members of this K-pop group. No matter, though. Jin still shares his love of food with fans across the globe. That's primarily thanks to his mukbang live stream series, nicknamed "Eat Jin" by the BTS ARMY.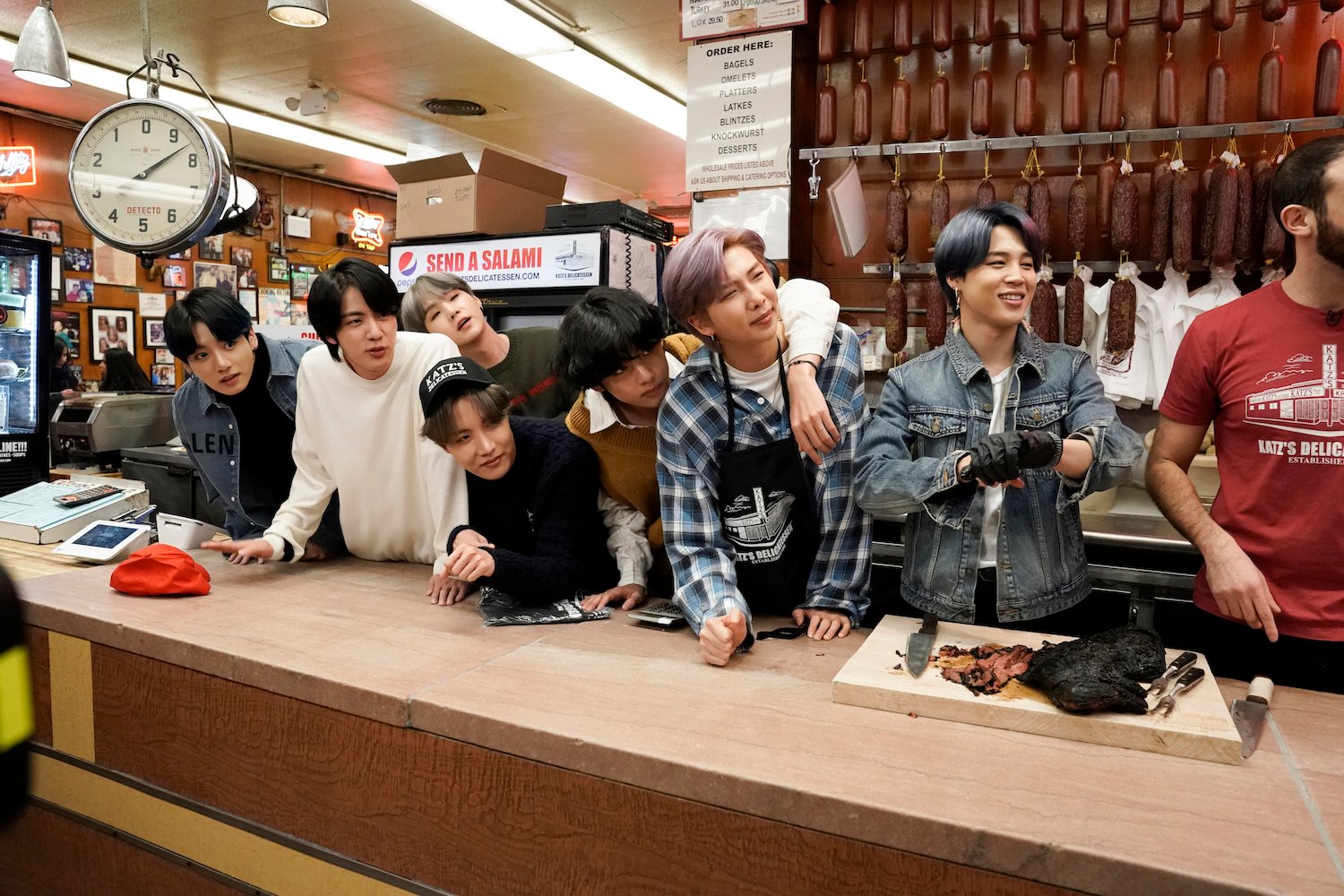 The BTS boys showed off their cooking skills for 'Run BTS'
A few other BTS members cooked (and eat) on camera, thanks to Run BTS. For one challenge on their web series, the boys in this K-pop group decided to put their cooking skills to the test.
The seven members broke down into smaller groups, some of which did the cooking while others shouted out directions. Singers V and Jungkook creatively plated their dish, while still being super precise (and careful) with their cutting. Jimin made a few jokes while pouring into his concoction with RM.
For some fans, the final products were still pretty impressive. Music by BTS, including the single "Stay Gold" and Map of the Soul: 7, is available for streaming on platforms like Spotify and Apple Music.
RELATED: Is Jungkook the Last BTS Member to Create a Solo Song? Here's What We Know About 'Still With You' and the Mixtapes of These K-Pop Idols
RELATED: Jimin From BTS Finally Puts the 'Dumpling Incident,' Mentioned During 'The Late Late Show With James Corden,' to Rest