'Twilight': 1 Cast Member Almost Kicked Another in the Face Multiple Times
When the cast of Twilight signed up to play their respective roles, none of them were expecting a risk of head injury. However, being in the action-packed movies certainly had its fair share of challenges. Because so many of the actors portray supernatural beings, there were a lot of logistics to work out. While movie magic was utilized to create some of the more otherworldly moments, the actors also had stunts to perform as well.
Rather than use stunt doubles, many members of the Twilight cast chose to perform their own stunts. Taylor Lautner, for example, spent months working on climbing up the side of a building and catapulting into Bella's bedroom window. The actor, who plays Jacob Black in the films, also spent a whole day carrying Kristen Stewart when the moving chair the crew designed didn't look great on camera.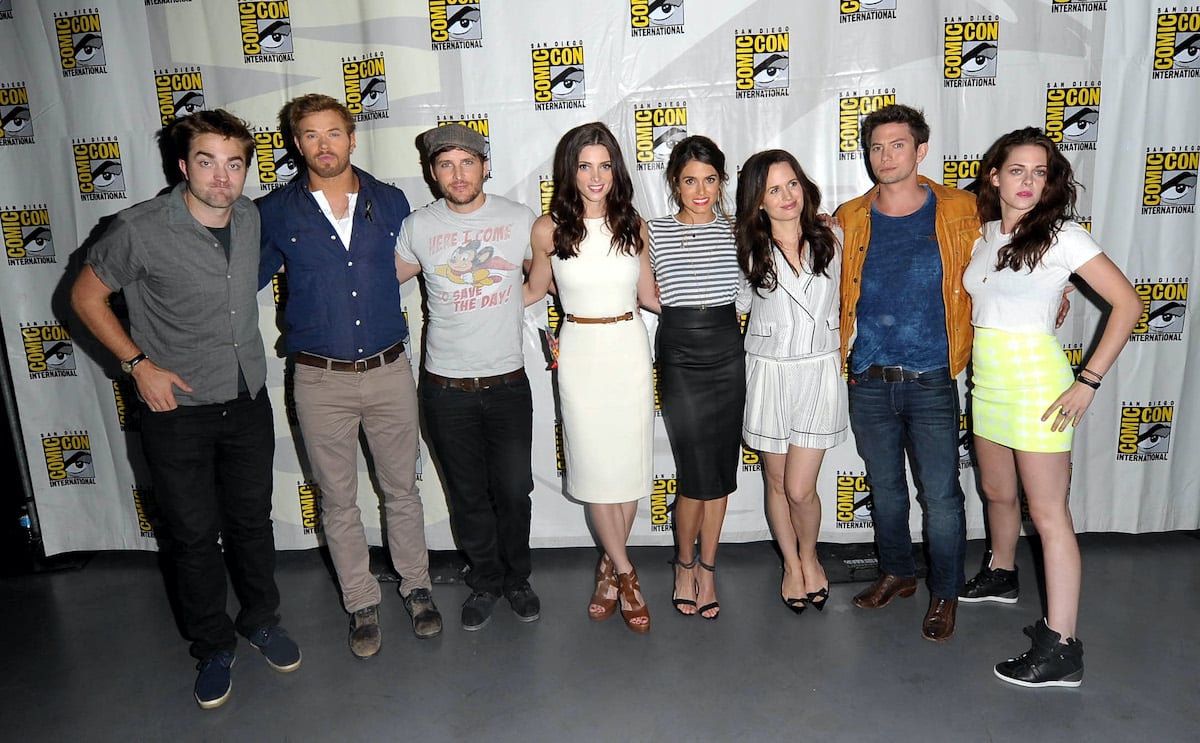 Alice and Jasper's dance at Bella and Edward's wedding required a lot of rehersal
But one stunt that was challenging to rehearse and shoot was actually one that even mere mortals can do. Fans of Twilight will recall that in Breaking Dawn – Part 1, Alice Cullen and her husband, Jasper Hale, share a dance at Bella and Edward's wedding. Though the dance isn't long, it is challenging and intricate. It also proved to be potentially dangerous.
In an interview, Ashley Greene (who plays Alice in the Twilight movies) and Jackson Rathbone (who was cast as Jasper) spoke about what it was like to film their dance. Despite the risk of injury, the on-screen couple seemed to really enjoy themselves.
The 'Twilight' cast members reveal how they approached the dance scene
"Yeah, it was lovely," Rathbone shared about his famous Twilight dance. "Actually, you know, we were very much helped out by a choreographer. Paul Becker, who is just an amazing choreographer, he worked professionally for years, he's just fantastic. And he let us play around with it. You know, I have a little bit of a swing dance background. And you know Ash here actually trusted me enough to flip her, so we did. We went with it. We went with something exciting."
While the number was certainly exciting, Greene admitted that she had some reservations when they first started rehearsing. "I remember the first time we were doing it I was like 'Are we sure about this?'" the Twilight star recalled. However, Rathbone was sure to reassure her, despite narrowly escaping head injury a time or two.
Jackson Rathbone reveals Ashley Greene almost kicked him in the head multiple times
"I was like 'Yeah, don't worry about it. The worst thing that happens is you fall or kick me in the face.'" Rathbone responded. "Yeah, you almost kicked me in the face a few times." Fortunately, the pair made it through rehearsals and avoided injury. However, when discussing Twilight with Collider, Greene shared that the dance was even harder to film than rehearse because of the weather.
"It was also drizzling and it was kind of slippery, so I had to put a lot of trust in my dance partner," Greene recalled. "But, Jackson is really fantastic. He's actually really skilled in that area, so he made it very easy to learn. If you have a good partner who knows what they're doing, he's the lead I'm following, so it was really nice." Clearly, the pair built up a lot of trust throughout the five Twilight movies and it paid off in a pretty cool way.