'Twilight': Which Cast Member Originally Auditioned for Edward Cullen?
Even the most diehard 'Twilight' fans may be surprised that Edward Cullen could've been played by another member of the cast.
For many fans of Twilight, it's hard to imagine someone besides Robert Pattinson portraying Edward Cullen. The Brit gave the vegetarian vampire a distinctly broody feel and lent some of his dark humor to the character. But Pattinson was far from the obvious choice for the role. Plenty of other actors were dying to be cast as the male lead in the movie.
It was actually Kristen Stewart who went to bat for Pattinson. After he auditioned with her, she practically campaigned for him to get the part. Of course, many fans of the Twilight books weren't initially pleased with Edward's casting. However, they eventually came around after seeing him in the role. Of course, another member of the Twilight cast could've just as easily portrayed Edward.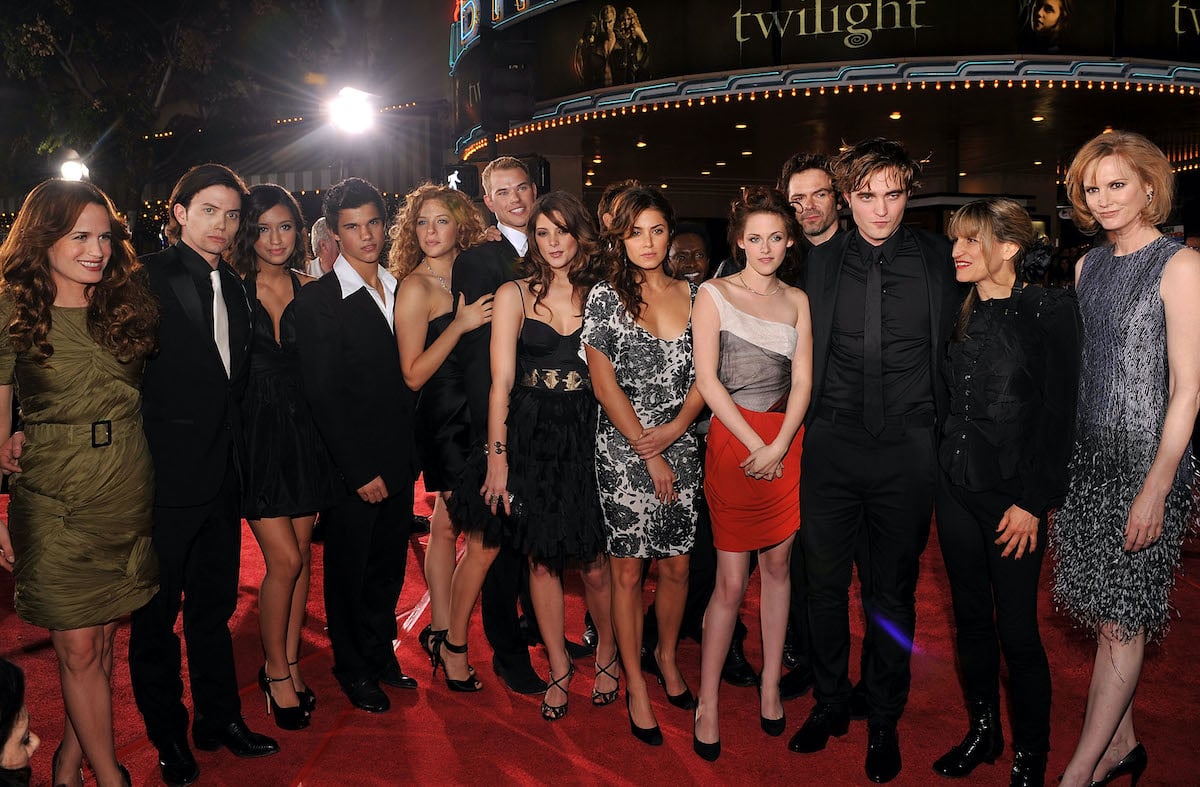 Kellan Lutz initially auditioned for Edward Cullen
Even the most diehard Twilight fans may be surprised to learn that Kellan Lutz was initially up for the role of Edward. Lutz, of course, portrayed Edward's brother, Emmett Cullen, in the films. With his build, the actor seems like a more natural choice for the super-strong and affable Emmett. But early in his audition process, Lutz was reading for Edward. So why did he end up playing Edward's older brother?
In an interview with Vanity Fair, Lutz revealed that he was working on a film in Africa when he first read the Twilight script. According to the actor, he was immediately taken with the premise of the film. "I loved the vampire story," he shared. "It felt so new and fresh, not the typical 'let's kill the vampire with a pitchfork' idea. It was really unique."
Why Lutz ended up being cast as Emmett Cullen
After Lutz decided he wanted to audition for Twilight, he went after the role of Edward. However, scheduling conflicts would lead him to play Emmett instead.
"They first sent me out for Edward's role, and as much as I would have loved to be the lead, it wasn't possible for me to fly back from Africa where I was shooting and audition as many times as they would have needed me to," Lutz shared. "So I read Emmett and he seemed so cool."
'The Legend of Hercules' actor was looking for a movie with a built-in fan base before he booked 'Twilight'
Lutz may not have gotten the role of Edward, but being cast as Emmett was still a bit of manifestation. The actor had previously spoken to his representation about the type of film he wanted to be in next, and Twilight certainly fit the bill.
"My agent and I try to be picky with roles so that I can drive my career in different directions and be different, creative characters," Lutz shared. "I want to be an actor for the rest of my life and to have fun with my career. So I told him that I wish I could do a movie that already has a fan base. And then Twilight came along!"
Clearly, things worked out in Lutz's favor. Fans may not be able to imagine the actor as Edward, but he certainly fits the bill for Emmett.