'Twilight': Robert Pattinson once Commented on Kristen Stewart's Public Image
When Robert Pattinson and Kristen Stewart were cast in the Twilight movies, they were both thrust into superstardom. Though the actors had both been working prior to portraying Edward Cullen and Bella Swan, their involvement in the franchise would make them household names who were easily recognized no matter where they went.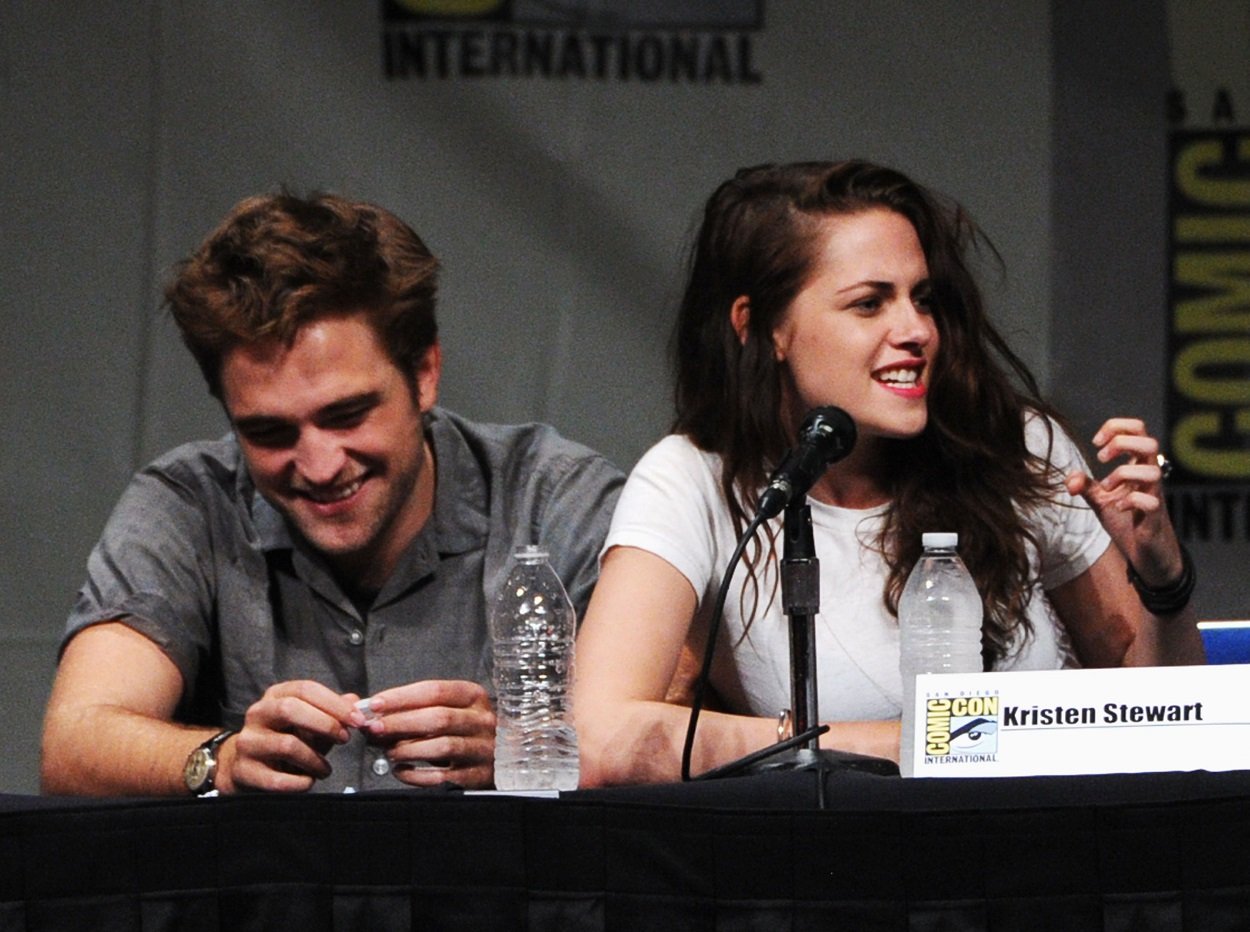 Though both Stewart and Pattinson have shared that they struggled with the incessant attention that being cast in Twilight caused them, Stewart seemed to receive the lionshare of criticism about her off screen persona. The Happiest Season actor was repeatedly called awkward thanks to her more shy and introverted nature. She also was deemed ungrateful for being honest about the fact that the she didn't enjoy the paparazzi constantly hounding her.
Kristen Stewart received criticism about her public image after she was cast in 'Twilight'
Of course, Stewart was far from unaware about the criticisms she received, especially in the Twilight era of her career. In fact, in a 2012 interview with Vanity Fair, the actor pushed back against the criticism that she took awkward photos and that she wasn't as poised and polished as others in her field. The actor shared that she actually preferred to be imperfect than to always be perfect coiffed.
"I have been criticized a lot for not looking perfect in every photograph," the Twilight alum shared. "I get some serious sh*t about it. I'm not embarrassed about it. I'm proud of it. If I took perfect pictures all the time, the people standing in the room with me, or on the carpet, would think, 'What an actress! What a faker!' That thought embarrasses me so much that I look like sh*t in half my photos, and I don't give a fu*k. What matters to me is that the people in the room leave and say, 'She was cool. She had a good time. She was honest.' I don't care about the voracious, starving sh*t eaters who want to turn truth into sh*t."
Robert Pattinson defended his castmate
But despite Stewart's passionate statements about being true to herself, she still received plenty of criticism about her public image. One constant criticism that Stewart often received, especially when she was younger, was that she didn't smile enough. While smiling is often a ridiculous expectation placed exclusively among women, Stewart's Twilight co-star, Pattinson, did push back against the claim that Stewart rarely, if ever smiled. The Batman star shared that much of Stewart's public persona was actually crafted by the media.
"People have decided how they are going to perceive her," Pattinson shared in the aforementioned interview. "No matter how many times she smiles, they'll put in the one picture where she's not smiling." We can definitely see how the media, fan, and critics of Stewart's could've helped create a very specific public image for Stewart. Fortunately, since the height of the Twilight era has passed, Stewart has been able to refine how many people receive her publicly.