'Twilight': Robert Pattinson Got His Hands on 'Midnight Sun' 12 Years Before Fans Did
It's been a good year for Twilight fans. Not only did Stephenie Meyer finally release "Midnight Sun", but the author also revealed that she has ideas for two more books that take place in the "Twilight" universe. "Midnight Sun" is, of course, a reimagining of "Twilight" from the perspective of vampire, Edward Cullen. The long-awaited book released in August of 2020, but Robert Pattinson, who played Edward in the Twilight Saga movies, read the book way back in 2008.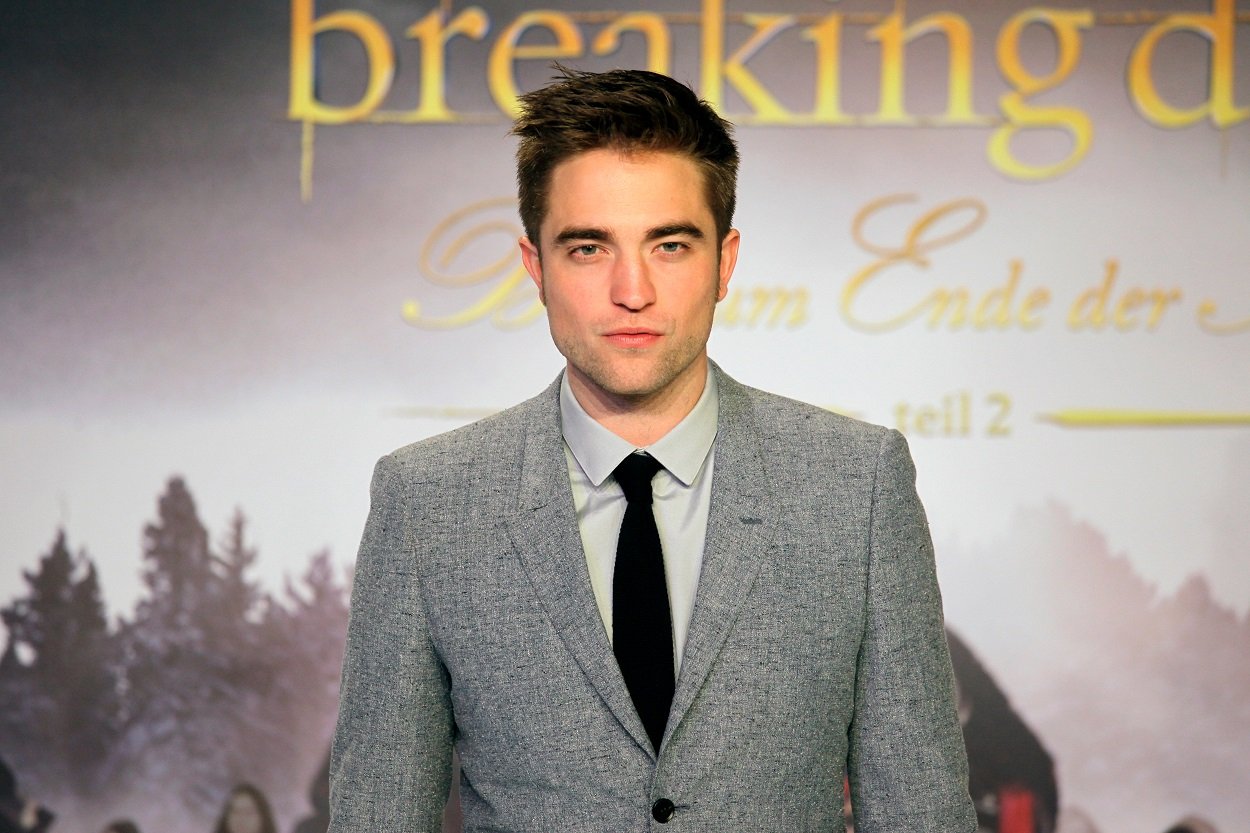 Meyer actually planned on releasing "Midnight Sun" over a decade ago. But, after a partial draft of the book was illegally posted on the Internet in 2008, the author decided to shelve the project indefinitely. Instead, she gave her Twilight Saga fans access to the draft on her website and invested her energy into other writing projects. Though she didn't completely rule out releasing the book at a later date, she shared that she felt too sad to continue writing the book at that present time.
Stephanie Meyer surprises 'Twilight' fans with the release of 'Midnight Sun'
But, 12 years later, when fans were least expecting it, Meyer chose to finally release "Midnight Sun." Of course, her readers were overjoyed by the opportunity to revisit the Twilight Saga in a fresh, new, way. But, Pattinson actually had the opportunity to read the book over a decade before fans did. Though it wasn't the final draft that fans have access to today, the actor did find the book very useful.
RELATED: Taylor Lautner Has an Enormous Net Worth Thanks To the 'Twilight' Movies
In an interview with Collider, Pattinson revealed that Meyer shared a copy of "Midnight Sun" with him while he was filming Twilight. According to the Harry Potter alum, having access to Edward's psyche helped him have a much better understanding of his character. Furthermore, "Midnight Sun" allowed Pattinson to view the story of Twilight with a completley different perspective.
Robert Pattinson had access to 'Midnight Sun' years before fans did
"She gave it to me about two thirds into shooting," Pattinson confessed. "I didn't even know that it existed. I knew that the first chapter existed and I based a lot of my angst from that on the character, from that first chapter that was on the Internet. It's talking about how little control he has. In the book it seems that when he says, 'I'm a monster and I'm going to kill you –' and she says, 'I'm not afraid –' you kind of know the whole time in the book that he's never going to do anything bad," the Twilight star revealed.
But, having access to "Midnight Sun" completely changed how Pattinson viewed the story. "But then you read that first chapter in 'Midnight Sun' where the full extent of how much he wanted to kill her and how he's considering killing the entire school just so that he can kill her becomes evident," Pattinson shared. Once the actor had an understanding of Edward's true nature, he fought to bring that sense of danger to his portrayal of the vampire in Twilight.
How the book contributed to Pattinson's portrayal of Edward in 'Twilight'
"I wanted that element of him to be very prominent," Pattinson shared about filming Twilight with the new perspective that "Midnight Sun" offered him. "I wanted Bella to be saying, 'I'm not scared. You won't do anything to me –' but not so certainly. So that it'd suddenly be like, 'You won't do anything to me, will you?' I kind of wanted something like that. I think it makes it sexier if there's a very real chance of him just flipping out and killing her."
Clearly, having access to "Midnight Sun" changed the way Pattinson thought about his character. Furthermore, it seemed to provide a sense of depth for the actor to reference while filming Twilight. While we're sure that fans of the franchise are jealous that Pattinson had access to book way before they did, at least they finally know just what the glittery vampire was thinking when he first met Bella Swan.