'Twilight': Robert Pattinson Was 'Crying With Laughter' During This Very Serious Scene
Robert Pattinson may be busy being The Batman these days, but nobody will ever forget that being cast in Twilight and its sequels: New Moon, Eclipse, Breaking Dawn – Part 1, and Breaking Dawn – Part 2 are what made him a household name. Though Pattinson has a brush with fame after he was cast as Cedric Diggory in Harry Potter and the Goblet of Fire, playing vampire, Edward Cullen, in The Twilight Saga changed his life forever.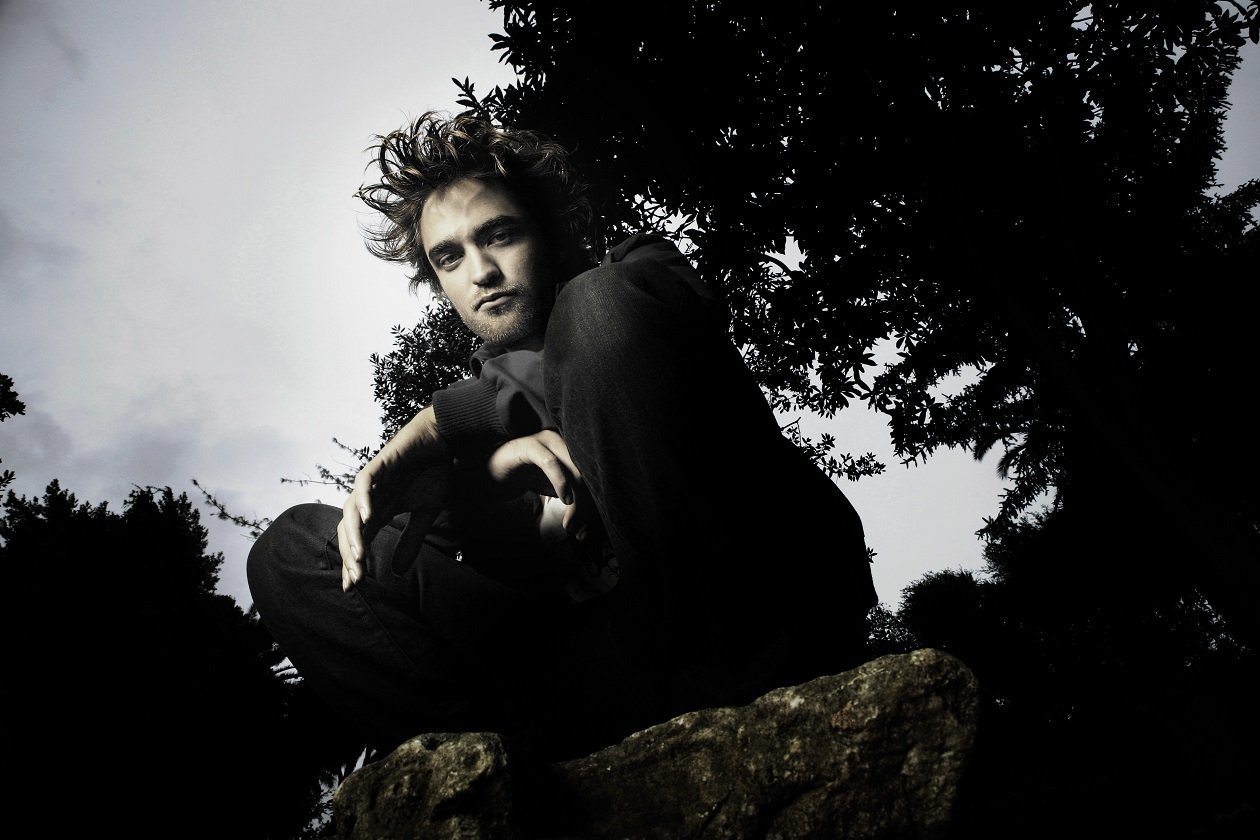 Though Pattinson is known for making self-deprecating remarks about the Twilight movies, the actor shared that he did enjoy his time filming the movies. In fact, he took filming Twilight very seriously because he didn't want it to be just another cheesy teen romance flick. But just because Pattinson enjoyed being a part of the Twilight cast doesn't mean he didn't think the story had some very weird elements to it.
Robert Pattinson found parts of 'Twilight' to be very weird
Pattinson has been candid about the fact that he believes that Twilight is a very strange story. He has often questioned why his character, Edward, someone who is well over 100 years old, would want to repeat high school over and over again or be interested in dating a teenager. Pattinson has also stated that if Twilight wasn't so popular he believes that more people would be pointing out just how weird it is.
The Remember Me star has shared that the bizarre plotline of Twilight occasionally made it challenging for him to film certain scenes. For example, he struggled with some of the scenes in New Moon, because for most of the film he is nothing more than a ghostly figment of Bella's imagination. The Twilight cast member also shared that it was hard for him as an actor to think about stakes since his character was immortal.
The cast member reflects on the hardest scene for him to film
However, the hardest scene for Pattinson to film actually came in Breaking Dawn – Part 1 where he is helping Bella to deliver their half-human, half-vampire baby, Renesmee. The scene happens at the climax of the film and is extremely serious because Bella is on the brink of death. While this scene may have been very dramatic for viewers to watch, Pattinson could barely keep his laughter under control when he was filming it.
"But the hardest scene to film was probably the birth scene in Breaking Dawn- Part 1, mainly because it was hilarious, and it was supposed to be really serious," the Twilight cast member shared in an interview with Independent. "There was one shot where we had to look directly into the camera, and I was crying with laughter. I'd have to go down and chew the baby out and I was stopping tears from coming out of my eyes, and it looks like I'm crying in the thing. And I'm not supposed to be able to cry as a vampire."
All five 'Twilight' movies are currently streaming on Hulu
Clearly, Pattinson and the rest of the Twilight cast had plenty of enjoyable moments on set. If you're interested in revisiting the scene that Pattinson found hilarious, Breaking Dawn – Part 1 and the other four Twilight movies are currently streaming on Hulu.