Twilight': Why Catherine Hardwicke Had 2 Cast Members Make out in Her Home
It's no secret that Robert Pattinson and Kristen Stewart shared some pretty intense chemistry. The pair were pretty enamored with each other at first glance. Pattinson was impressed with Stewart's skills as an actor and the amount of honestly she was able to bring to her performance. Meanwhile, Stewart thought Pattinson was truly unique and campaigned for the actor to be cast alongside her in Twilight over his other competition.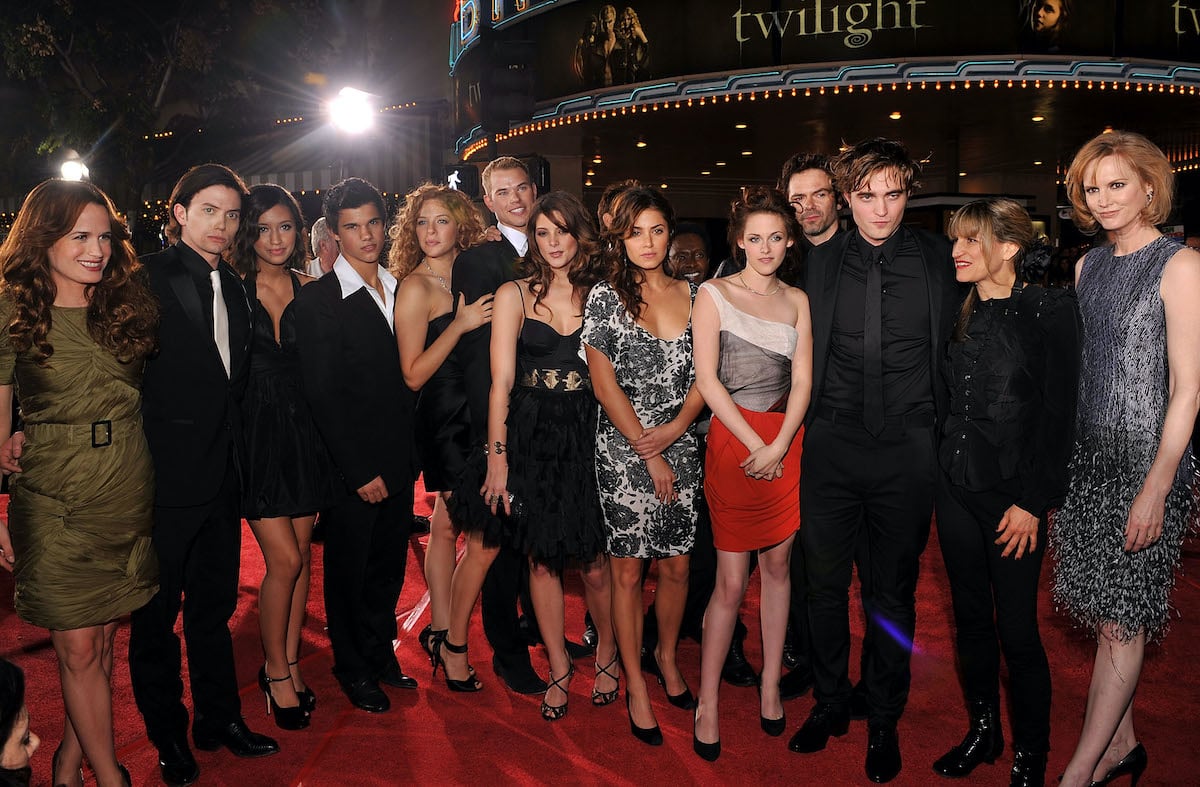 Of course, Stewart and Pattinson's chemistry extended beyond a professional connection. The pair also dated for years on end, causing the media frenzy around them to hit a fever pitch. Funnily enough, the pair had their first kiss within hours of meeting each other. In order to test their chemistry, Catherine Hardwicke, who directed the first Twilight movie, had the pair make out with one another on her bed.
'Twilight' cast members, Robert Pattinson and Kristen Stewart, had immediate chemistry
Many fans of the Twilight movies know that Pattinson and Stewart passed their chemistry test with flying colors. In fact, Hardwicke had to remind the pair of the film's PG-13 rating because things got steamy so quickly. But just why did the director have the pair do their chemistry test in her home on her personal bed? In an interview with E! News she got candid about why.
Why Catherine Hardwicke had the actors make out in her home
"When you got to a lot of the casting office's they're very sterile," the Twilight director revealed. "Like little tiny, white rooms. Little boxes, you know, down a hall of other casting rooms and I like to be a bit more casual or more like the movie would be. So like if — instead of just sitting in here and doing an audition that you're supposed to be in a romantic scene, I'm like OK let's run around outside in a park and do it or down by the beach. So I live right by the beach in Venice, so I would have people come over to my house. We'd do some scenes inside, the meadow scene and then OK a bedroom scene, well OK we'll do it on my bed."
The 'Twilight' director took a similar approach for her movie, 'Thirteen'
Though Hardwicke's approach may seem a little unorthodox, she'd actually done something similar for another film that she directed long before Twilight and it proved to be very successful. Coincidentally enough, one of the actors she'd done a previous chemistry test with in her home ended up joining the Twilight cast as well.
"I had done that before with Thirteen and the chemistry between Evan Rachel Wood and Nikki Reed (Rosalie Hale) was just electric and you could just feel it," Hardwicke shared before mentioning Twilight again. "So, you know, the same thing. I — you know audition. Me and my assistant we're in there like filming with our little video cameras the two actors. We actually had four different guys come out so you know we could do the science scenes in the dining room — in my kitchen or dining room. So we just try to make it feel more real, like real scenes."
Hardwicke's approach may have been unusual, but it clearly worked Twilight. The films certainly don't seem to be lacking chemistry in the eyes of most fans.