'Twilight': Kristen Stewart Has the Best Response for Critics Who 'Talk Sh*t'
Kristen Stewart once reflected on the Twilight movies and what she has to say about those who choose to criticize the films.
Though Kristen Stewart has done plenty of films throughout the course of her life, her role in The Twilight Saga is undoubtedly one of her most notorious. Portraying Bella Swan, a human who happened to fall in love with a vampire, transformed Stewart into an overnight celebrity. Furthermore, the role earned the actor millions of dollars and millions of fans, forever changing her life.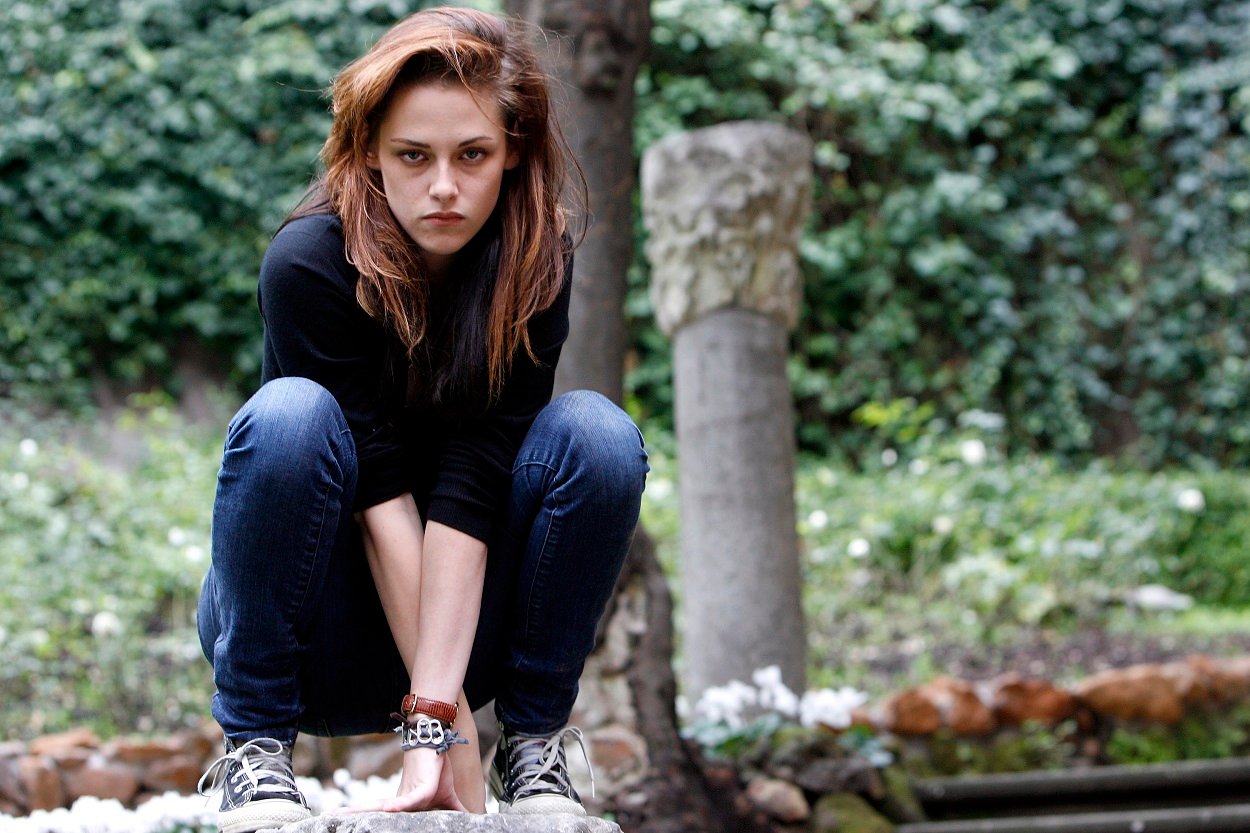 Of course, the irony of Stewart's fame is that the actor never set out to do a massive blockbuster film. Prior to joining the franchise, she had done a few big movies such as Panic Room, but mostly her resume was stacked with smaller independent films. Stewart couldn't have predicted that the Twilight movies would become such a huge phenomenon. In fact, she initially thought that filming a sequel was completely out of the question.
Kristen Stewart has the best reaction to 'Twilight' criticism
But just because Twilight was wildly popular doesn't mean it didn't have its fair share of naysayers. The films have been criticized for their very bizarre storyline time and time again. Furthermore, people have questioned whether or not the messaging of the films was appropriate for young people. Stewart is certainly not immune to the criticism that the films have garnered over the years. However, the actor has a fantastic reaction to the naysayers.
"Anybody who wants to talk shit about Twilight, I completely get it, but there's something there that I'm endlessly, and to this day, fu*king proud of," Stewart shared in a conversation with Interviewer Magazine. "My memory of it felt—still feels—really good." Continuing on, the Spencer star shared that every film that she's done, including the five in The Twilight Saga, has somewhat of a connection to the rest of her work.
The 'Spencer' actor explains how all her movies are connected
"People are always comparing sh*t," Stewart declared. "Like, comparing Twilight to things and trying to figure out why I've made certain decisions that I've made, and I always say every single moment that has led me to this moment has made me who I am. Every movie that I've done, they don't stand independently from one another because a little bit of me is in every single one of those, and it's part of my own personal growth. I don't think that there's much hiding that actors can do. If you're doing good work, you're showing a part of yourself to someone, so I can't say that Twilight doesn't have anything to do with Still Alice and Sils Maria. They have everything to do with each other. They are who I am."
Clearly, Stewart has no qualms about the years she spent portraying Bella Swan. While the fame that came along with the movies may have been difficult for her to navigate, the work that she did is something she is proud of. We're sure Twilight fans are curious to see what the actor does next.