'Twilight': Kristen Stewart Feared She Brought Too Much of Herself to Bella
When fans of the Twilight books learned that they were being adapted into films, there was a lot of curiosity and opinions about who would be cast in the project. And while plenty of fans weren't initially on board with Robert Pattinson landing the role of brooding vampire, Edward Cullen, there was little to no backlash when it was announced that Kristen Stewart would be portraying Bella Swan.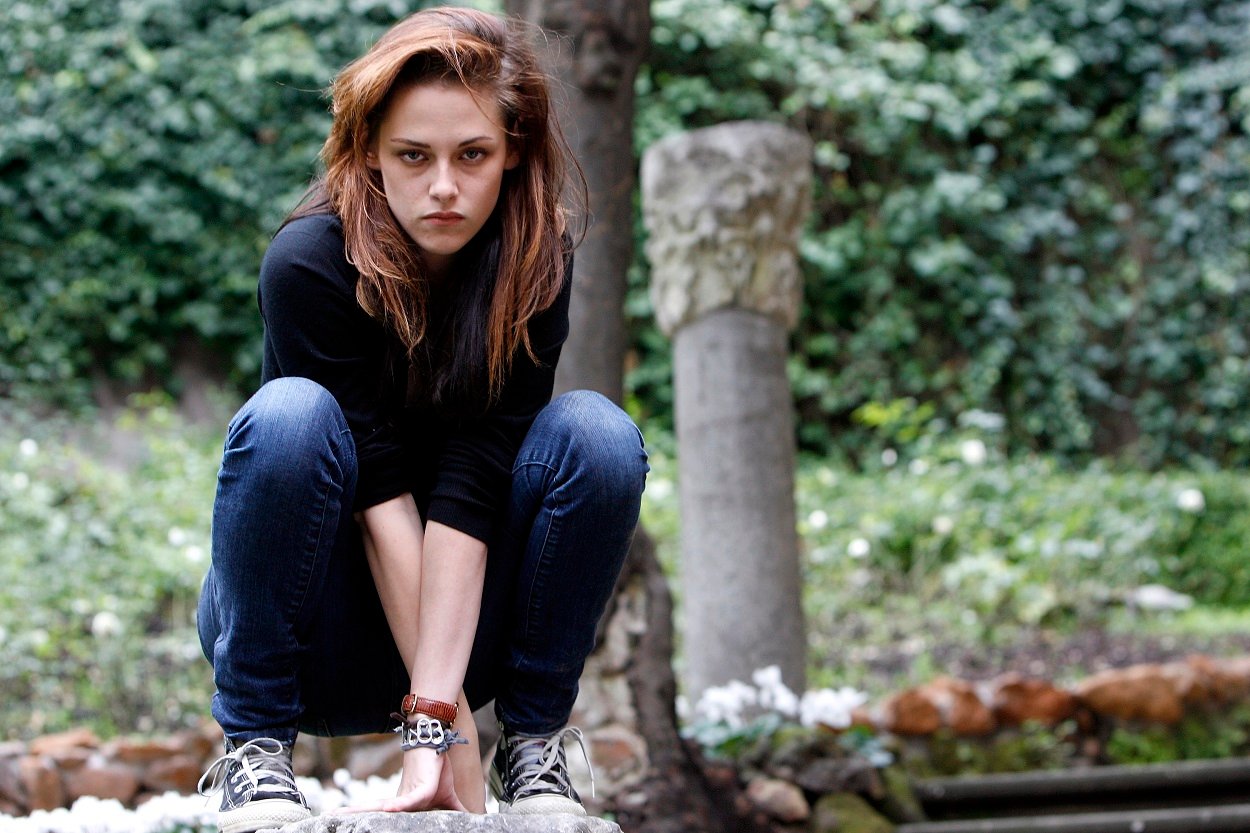 Funnily enough, when Stewart was filming Twilight she didn't have any concept of how much the movies would change her life. Though she personally was drawn to the story, she failed to realize what a massive built in fanbase the films would have. In fact, it wasn't until she was doing press for the film that she even considered the possibility of a sequel. Of course, when Stewart did realize how many people were invested in the story that she was helping bring to life, she began putting more pressure on herself to execute the story to best of her ability.
Kristen Stewart felt pressure when she was shooting the 'Twilight' sequels
"I do feel more of a pressurized strain than what is typical for me," Stewart shared with Interviewer Magazine when asked if she felt pressure to shoot the sequels for Twilight. "Usually, what drives you is your own personal responsibility to the script and the character and the people you are working with. But in this case, I have a responsibility not only to that but to everyone who has personal involvement in the books—and now that spans the world. It's an insane concept."
RELATED: 'Twilight': Kristen Stewart Kept Bella's Rings Because They Reminded Her of 1 Person
Continuing on, the Happiest Season actor revealed that it was sometimes a struggle to manage the expectations of who fans felt her character should be. In fact, Stewart revealed that she often felt that she imbibed Bella with a little too much of her own personality in Twilight.
Why Stewart felt she brought too much of herself to her character, Bella Swan
"There are certain things in Twilight . . . As much as I'm proud of that movie and I do like it, I feel like maybe I brought too much of myself to the character," Stewart admitted. "I feel like I really know Bella now. But most readers feel like they know Bella because it's a first-person narrative. She's like a little vessel and everyone experiences the story through her. All of these girls who are fans personally feel like they encapsulate that character. So it's like, 'How the hell am I going to do that for all of them? It's impossible!' But I've decided, if you're just unabashedly honest all of the time, you have nothing to be ashamed of."
RELATED: 'Twilight': Why Robert Pattinson Compares His Experience to Being in the Backstreet Boys
Clearly, Stewart found a way to navigate playing such a popular role. While she might have felt that she put too much of herself into her character, doing so ensured that most Twilight fans can scarcely imagine the films with someone other than Stewart playing Bella.