'Twilight': Kristen Stewart Kept Bella's Rings Because They Reminded Her of 1 Person
Twilight alum, Kristen Stewart, confessed that she kept Bella's rings as mementos of of her time filming the Twilight movies.
It's been over a decade since Kristen Stewart was first cast in Twilight. When the actor signed on to play Bella Swan, she had no idea just how much her life would change because of that role. Thanks to Twilight and its four sequels: New Moon, Eclipse, Breaking Dawn – Part 1, and Breaking Dawn – Part 2, Stewart would become one of the most recognized celebrities in the world.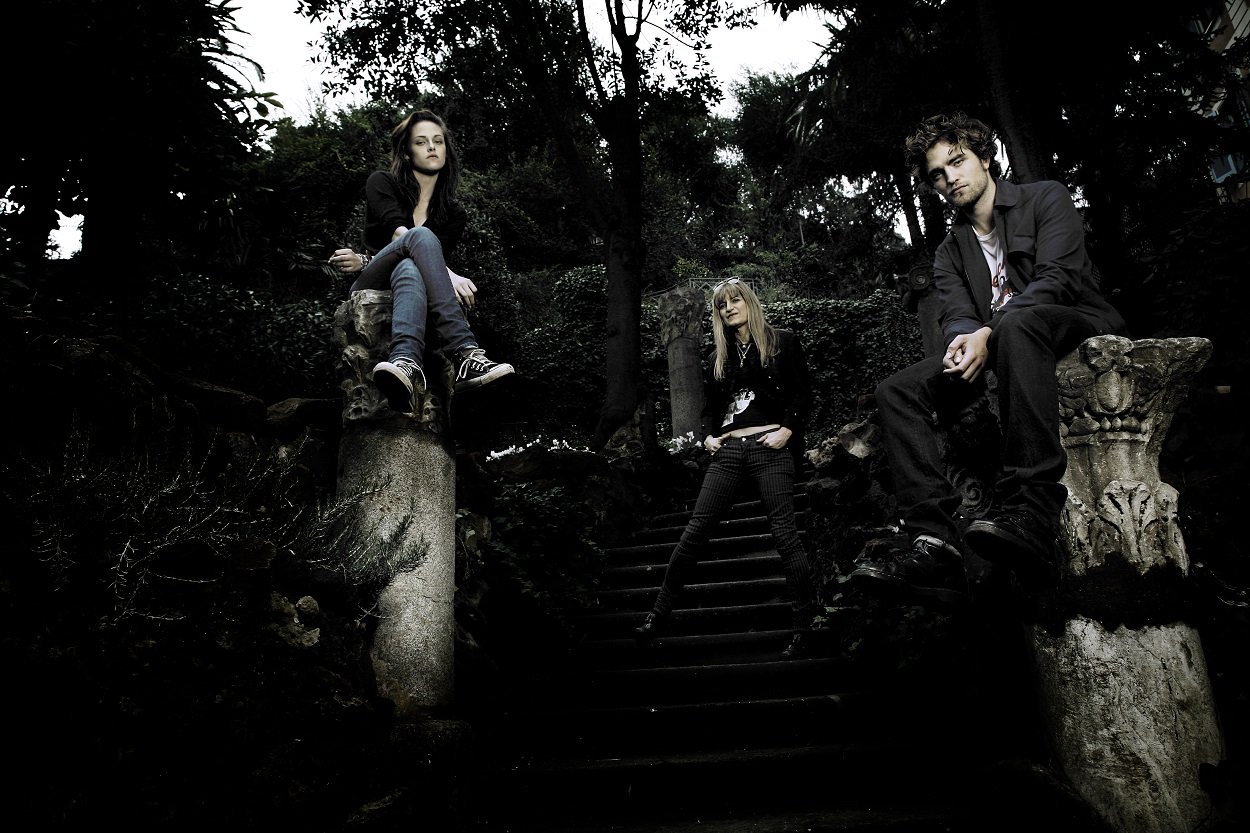 Stewart was no stranger to acting when she was cast in Twilight. The Charlie's Angels star had been acting in movies like Panic Room and Speak from a young age. According to Stewart, she didn't set out to be famous when she joined the cast of Twilight. In fact, she had no idea that the movies already had a popular fan base when she signed on to be the vampire-obsessed mortal. Instead, Stewart was drawn to the story and the opportunity to work with Catherine Hardwicke.
Kristen Stewart reflects on 'Twilight' director, Catherine Hardwicke
Hardwick, of course, was the director on Twilight, though she didn't return for any of the subsequent sequels. The director is known for being eccentric, but in an interview with Collider, Stewart confessed that she was a fan of the unique energy that Hardwick exuded. "Catherine, she's actually quite hard to sum up," the Twilight Saga star shared. "She's really eccentric. When you first meet her you're like, 'Wow, you're crazy.' I mean, I love this woman. There's something about her."
Stewart continued on to share that the Twilight director always managed to get at the emotional heart of the scene. "It's hard too because this stuff is going to be written down and maybe it'll be taken in a different way, but she's childlike in a way where she has this understanding of fundamental emotion," Stewart revealed. "She doesn't over complicate things. She takes them for what they are. You might be like, 'Wow, you're just a simpleton. You don't understand.' But it's not that. She's gone through and has canceled it out. It doesn't matter and she's gone back to the basics. She doesn't lack enthusiasm. She works twenty-four/seven and is right there with you all the time."
Why Stewart kept the rings from the movies
Even though Stewart didn't work with Hardwicke on any of the other films in The Twilight Saga, she still had a great fondness for her. In fact, in a later interview with Collider, the actor revealed that when the franchise wrapped, she kept a very special prop that always managed to remind her of Hardwicke.
"Yeah, the rings," Stewart responded when she was asked if she held on to any props from the Twilight movies as a keepsake. "The rings were really important to me. Her mother gives her a moon ring, in the beginning. It fully and completely reminds me of Catherine Hardwicke, every time I look at it. Other than that, she's not really into stuff. There weren't a lot of props, so that was probably it. The rings were really, really extremely important to me." Clearly, Stewart felt a great synergy with her Twilight director. We're sure fans would love to see them collaborate again in the future.