'Twilight': Kristen Stewart Didn't Leave Her Hotel Room for 1 Reason
Kristen Stewart's life was irrevocably changed when she was cast as Bella Swan in the 'Twilight' movies. However, not all the changes were good ones.
For Kristen Stewart, being cast as Bella Swan in the Twilight movies was akin to winning the lottery. Even before the films became a global phenomenon, there were plenty of actors vying for the lead role. However, it was Stewart's passion for the story and personality that eventually led to her booking the part. Almost immediately after filming the first movie in the franchise, Stewart was bombarded with both fame and fortune; but being part of the films also had some downsides.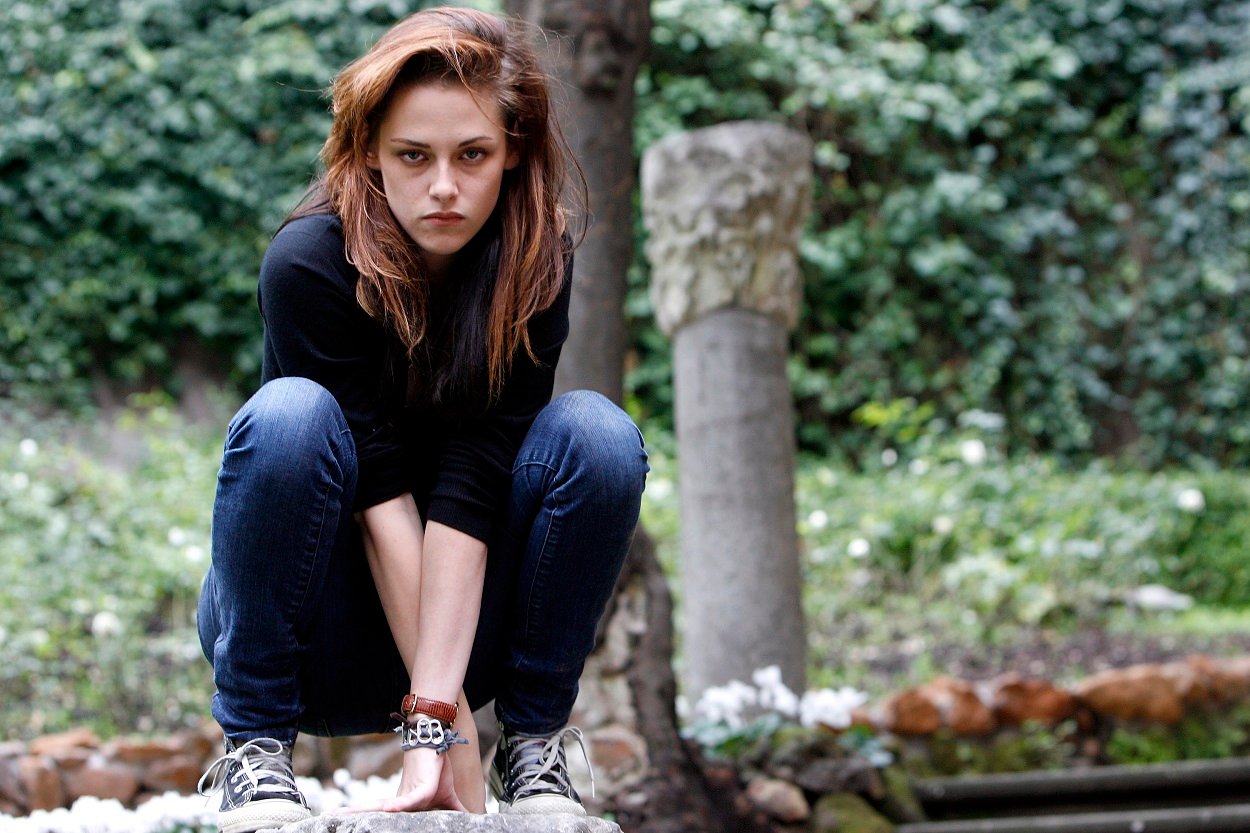 It's no secret that Stewart is anything but the typical "celebrity." Though she grew up in the industry (thanks to her parents) she'd always been more shy and introverted. Unfortunately, this led the media to create a persona for her, even claiming that she was "aloof" or "ungrateful" at times. Funnily enough, Stewart was anything but apathetic about Twilight and her character. In fact, she was open about how connected she was to the storyline. However, that didn't stop the media from creating their own narrative from her.
Kristen Stewart reflected on the attention she received for 'Twilight'
"Yeah, it's weird," Stewart shared with Interview Magazine about the incessant attention she received thanks to Twilight. "There's an idea about who I am that's eternally projected onto me, and then I almost feel like I have to fulfill that role. Even when things come out of my mouth, I want to be sure I'm saying exactly what I mean. All I'm thinking of is the fact that everything that I say is going to be criticized—not criticized, just evaluated and analyzed. And it's always something that matters so much to me that doesn't come outright."
Though constantly being written about in the tabloids could be frustrating, Stewart quickly realized it was inevitable and learned to cope. In fact, in order to try to control some of the hullabaloo, Stewart resigned herself to going straight to her hotel room after a day of filming the Twilight movies and not leaving. Staying out of the public eye was one of the only ways she could circumvent the exaggerated stories that the tabloids crafted about her.
Why Stewart didn't leave her hotel room when she was filming the popular movies
"There's nothing you can do about it, to be honest," the Twilight star revealed about being featured in the tabloids. "I don't leave my hotel room—literally, I don't. I don't talk to anybody about my personal life, and maybe that perpetuates it, too. But it's really important to own what you want to own and keep it to yourself. That said, the only way for me not to have somebody know where I went the night before is if I didn't go out at all. So that's what I'm trading. It depends what mood I'm in. Some nights, I think, 'You know what? I don't care. I'm just going to do what I want to do.' Then the next day I think, 'Ugh. Now everyone thinks I'm going out to get the attention.' But it's like, no, I actually, for a second, thought that maybe I could be like a normal person."
While Stewart certainly didn't have much semblance of normalcy during the years that she was filming the Twilight movies, things have calmed down a lot for her in recent years. Hopefully, the Happiest Season actor is able to control her privacy a bit more these days and go out after filming if that's something that she desires.