'Twilight': Kristen Stewart Revealed People Didn't Really Talk to Her on Set After She Got Famous
When Kristen Stewart became the first person to be cast in Twilight, she had no idea just how much her life was going to change. Stewart was already starting to build a name for herself in the industry acting in films such a Speak and Panic Room and while she was recognizable, she wasn't necessarily famous. Funnily enough, Stewart had no idea that Twilight or its four sequels: New Moon, Eclipse, Breaking Dawn – Part 1, or Breaking Dawn – Part 2 would make her a household name.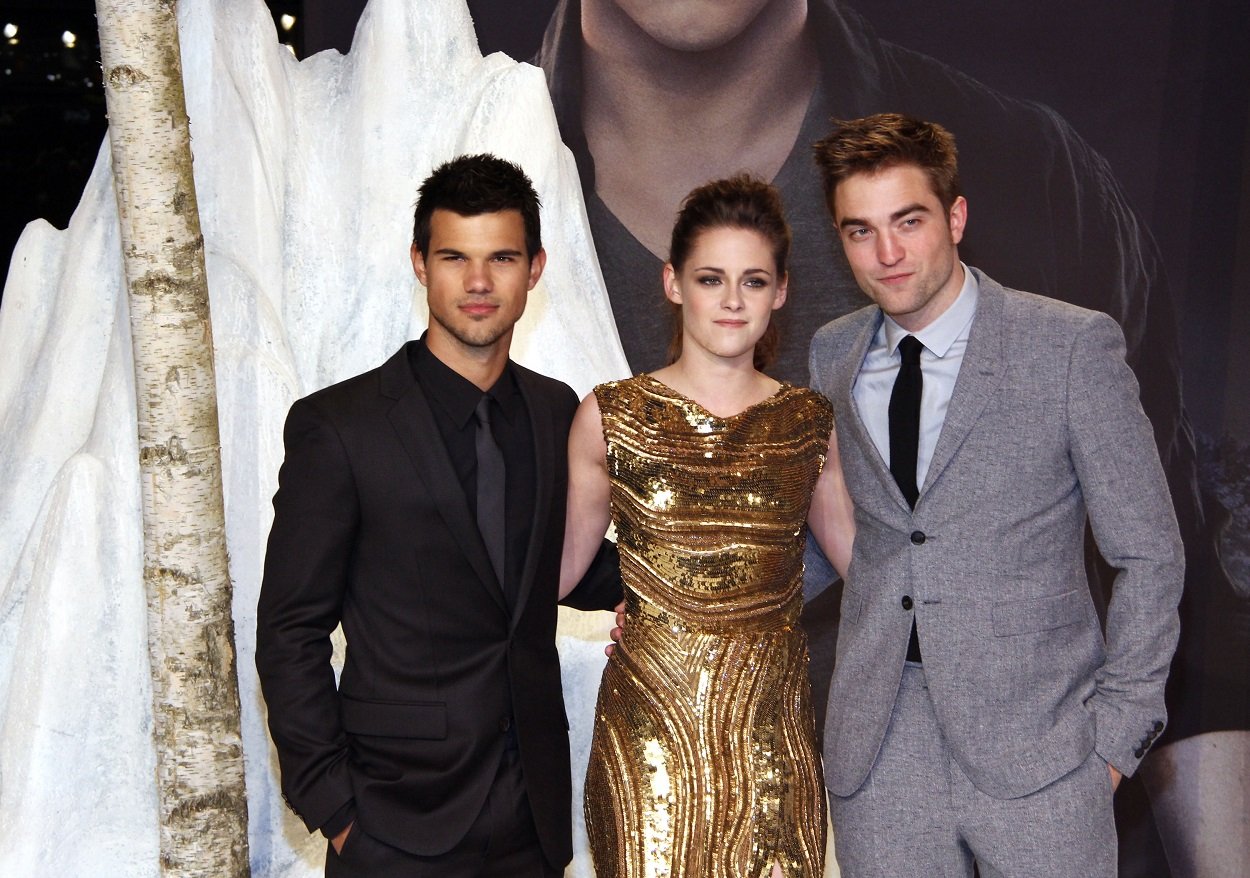 Twilight would go on to become part of a massive film franchise that was beloved by millions. Despite the rather odd narrative, Edward and Bella's love story would captivate audiences of all ages. Nobody was more surprised by thid than the main cast. Stewart, Robert Pattinson, and Taylor Lautner have all shared that they had little to no idea about how popular the films would become until they began doing press for the first movie. In fact, both Stewart and Pattinson likened the experience of shooting the first film to shooting an indie.
The 'Twilight' cast was very tight-knit during the first movie
The cast of Twilight has also shared that shooting the first film, in particular, was extremely fun. As there was a large cast for the first film, and many of them were all in the same age range, set often felt like a sleepaway camp. Not only were the actors passionate about the story they were telling, but they also developed close relationships with one another and enjoyed each other's company. But, of course this dynamic couldn't last forever.
RELATED: 'Twilight': Robert Pattinson Was 'Crying With Laughter' During This Very Serious Scene
As the Twilight franchise got more successful and the main cast got more and more famous, the dynamic on set began to shift. The cast wasn't as close as they were when they were shooting the original film. Furthermore, the way that Pattinson, Lautner, and Stewart were treated on set shifted in a significant way. In an interview with Independent, Stewart recalled how superstardom changed the way people began to treat her and her fellow co-stars.
Kristen Stewart revealed people didn't really talk to the main cast in later movies
"On the Twilight sets, towards the end, I found that people didn't really talk to us anymore, which was weird," Stewart shared. "It was like they possibly were even told: 'Hey, leave them alone. If you don't have a reason to talk to them, don't just go up to them.' And I hate that. Don't protect me, I'm fine, it's like, now you are just completely isolating me, so thanks. And then it makes them seem like you are the one possibly who said that to people, which is like, do not represent me, ever. That is the most horrifying idea that that happens unbeknownst to me, but I am sure it does. Just really annoying."
It's interesting to see how fame impacted the dynamic on set of the Twilight films. We'd be curious to know if the main cast went out of their way to talk to people after they noticed a shift. But, considering it's been years since the last movie was filmed, we doubt it makes much of a difference anymore.