'Twilight': Kristen Stewart or Robert Pattinson, Whose Net Worth Is Higher?
It's been years since Kristen Stewart and Robert Pattinson were swept up into the Twilight mania. The five movies, featuring a love story between human, Bella Swan, and vampire, Edward Cullen, thrust the actors into the limelight, changing their lives forever. Since then, both actors have gone on to do all sorts of interesting projects. Currently, fans are looking forward to seeing Stewart portray Princess Diana and Pattinson take on the role of Batman. Given the success that both actors have had, it's no surprise that they've made a lot of money. But whose net worth is higher?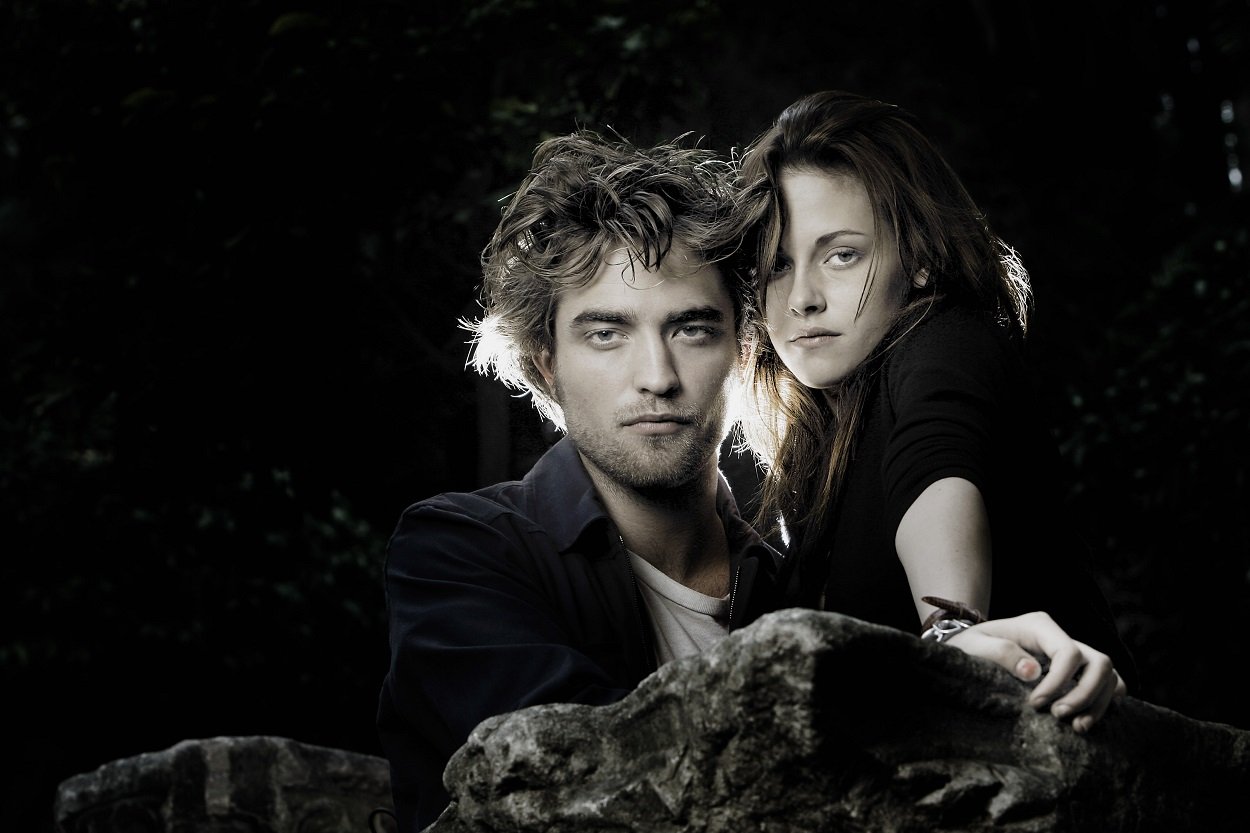 Unlike Pattinson, Stewart grew up in the entertainment industry thanks to her parents. She had a pretty impressive resume long before she was cast in Twilight. Having starred in films like Panic Room alongside big stars like Jodie Foster, Stewart had a jump start on building her net worth and her name in the industry. In fact, Pattinson was a bit intimidated by her when he came in to audition for the brooding vampire.
Kristen Stewart and Robert Pattinson both starred in big movies before being cast in 'Twilight'
While Pattinson didn't have nearly as many credits as Stewart, he also worked with some big names prior to earning his spot in Twilight. The actor portrayed Reese Witherspoon's son in Vanity Fair. Unfortunately, he was completely cut out of the film's final cut. Still, The Batman star brushed up against fame thanks to his portrayal of Cedric Diggory in Harry Potter and the Goblet of Fire.
Even without a super long resume, Pattison managed to impress Stewart when he came in to audition for Twilight. As the Happiest Season actor had previously been cast in the role of Bella, she was able to give her opinions about who should star opposite her. Stewart felt that Pattison was perfect for the role and even campaigned for him to get the part over the final three contenders for the role.
Pattinson and Stewart were surprised by the success of 'Twilight'
Despite how competitive casting for Twilight was, neither Pattinson nor Stewart expected the film to be so successful. But after fans came out in droves to support the first film, the pair quick signed on for a sequel. It wasn't long before Pattinson and Stewart's reps were able to negotiate much higher salaries for them in the remaining movies.
Who has the higher net worth?
When it was all said and done, Stewart and Pattinson completed the franchise as multimillionaires. But which actor has a higher net worth today, nearly a decade after the final film released in theatres? According to Celebrity Net Worth, Stewart is worth a whopping $70 million. But even her net worth can't compete with that of her former castmate. Pattinson has Stewart beat by a cool $30 million and is worth a staggering $100 million. Clearly, Twilight was only the start of the enormous wealth that the pair would accrue. It'll be interesting to see how their wealth continues to grow in the coming years.