'Twilight': Kristen Stewart Says the Franchise's Renewed Popularity 'Makes Sense' but 'Hasn't Touched' Her
Are you a die-hard Twilight fan just waiting for it to resurge in popularity? You're in luck! After more than a decade since Bella (Kristen Stewart), Edward (Robert Pattinson), and Jacob (Taylor Lautner) took the world by storm, the romantic fantasy series has once again made its way into mainstream media.
Although the films were such a big hit from the early 2000s to 2010, many were shocked to see such a substantial comeback since coming back to Netflix. Even the Bella actor herself was caught by surprise when she found out, although it totally "made sense" to her that it would. In fact, there's one movie in the saga she wishes she could do all over again—and one she doesn't miss at all!
'Twilight' has experienced an internet revival and is now trending on Netflix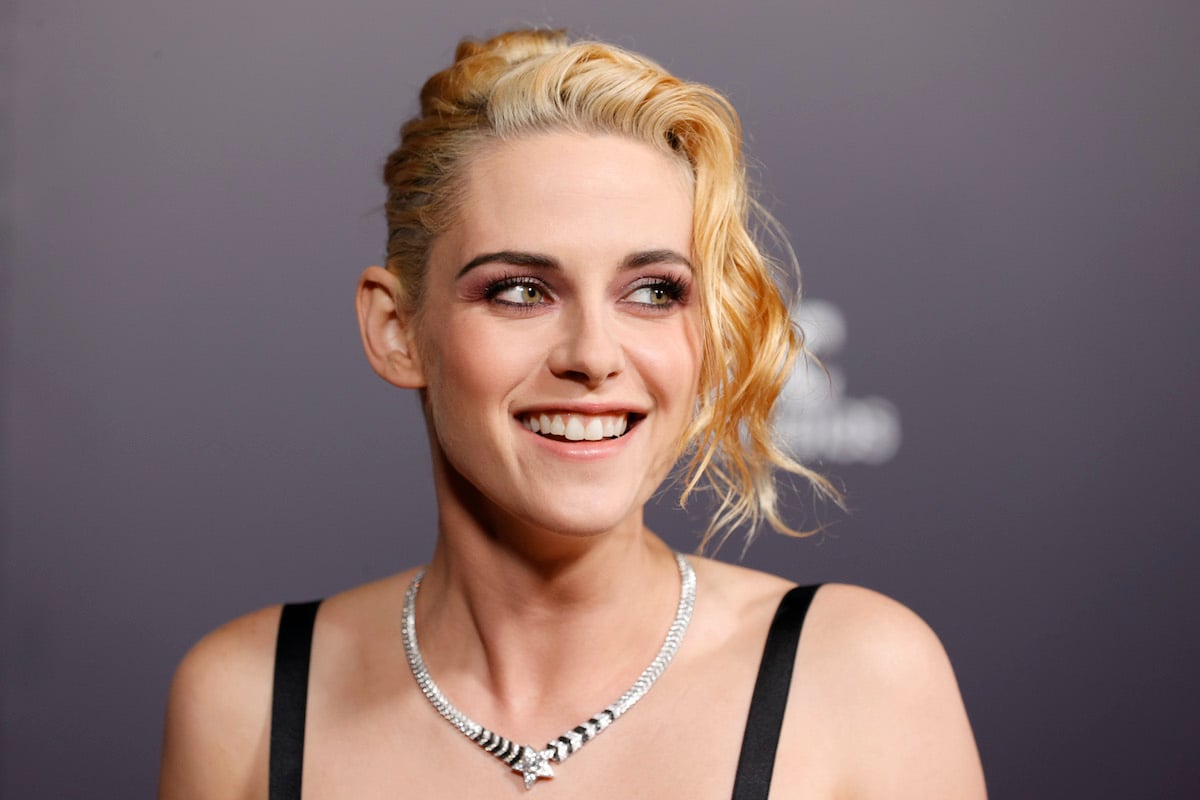 All five movies — Twilight, New Moon, Eclipse, Breaking Dawn Part One, and Breaking Dawn Part Two — made their way to Netflix in July 2021. While many expected some traction, nearly no one was ready for what actually happened. 
Not only did Forbes report that there were times when all five Twilight films took up all five of the top movies on Netflix's 'daily most-watched' list, but social media was over-pouring with nostalgia too. 
Even social media influencers, such as Olivia Rodrigo and Iris Apatow, were getting in on the action, posing in their Twilight merchandise (during a Twilight party). Many fans jumped in to reminisce about those teen years when Twilight was such an important part of their lives. 
This opened doors for the Millennial generation (teens at the saga's premier) to introduce Gen Z (today's teens!) to the infamous love triangle of human Bella Swan, sparkling vampire Edward Cullen, and werewolf best friend, Jacob Black.
Of course, there was also the resurgence of Team Jacob versus Team Edward. 
Although she's not surprised, Kristen Stewart had no idea it was happening 
In an interview with Matt Cohen on Entertainment Tonight, the Snow White and the Huntsman actor expressed her shock, but understanding, at the news that Twilight had a recent comeback.
"I had no idea. This is great," Stewart responded. "I saw that it was on Netflix… Dude, it's weird because it doesn't feel — it feels incredibly far away — and also not that far away from me and my time in this moment." 
"On one hand, you're like, 'Oh, I'm old,' my god. I feel like that was five minutes ago," Stewart laughed as she continued. "It's rad. I don't know… It really hasn't touched me yet. I can't wait for someone who's like 12 or 15 to suddenly think…"
The Spencer star stammered for an example before resuming, "It's like when you're little, and you tell your parents how great Jimi Hendrix is or something. You know what I mean? Where they're like, 'Dude, you don't even know! It's like so sick.' I do! I was in that!"
"It's been a long time[but] I think it's amazing," Stewart finished. "I get it. I watched all the Harry Potter [movies] recently. It's fun to just sit — and it's also the holidays, so it's cozy. It makes sense to me."
Kristen Stewart would love to 'go back' to at least one of the 'Twilight' sagas
In the top five movies Stewart would love to redo, the Hollywood star named New Moon as her favorite of the series, adding she'd love to go back to do it all over again. 
In an interview with Los Angeles Times, she said, "It's always been my favorite. I think the depths that are described in that and going from the forest to the bedroom to Italy. Oh my God, that's why you live."
She also added that she would want to redo it because "I would just be better. But I love it, and I had a great experience with Chris [Weitz]."
On the other hand, she said she "just didn't love" making the Eclipse movie. It seems the film felt too mechanical to her after making so many in a row to get them to the big screens as soon as possible. 
Overall, she loves the movies, though. She told Interview Magazine, "Anybody who wants to talk sh** about Twilight, I completely get it, but there's something there that I'm endlessly, and to this day, f****ing proud of. My memory of it felt—still feels—really good."