'Twilight' Made Kristen Stewart Rich but She'd Have Been Happy Paying Rent '1 Movie at a Time'
Kristen Stewart admits that she never set out to achieve fame or fortune as an actor. In fact, she would've been happy shooting movies that weren't as high-profile as 'Twilight'.
While most people became familiar with Kristen Stewart through Twilight, she'd been acting long before she portrayed Bella Swan. The California native started acting at a very young age and had made a name for herself in the entertainment industry. Prior to Twilight, Stewart's resume boasted films like Speak and Panic Room. But playing the stuttering, clumsy, vampire-obsessed teen changed Stewart's life (and net worth) forever.
Twilight would go on to become a global phenomenon. The five films grossed billions of dollars at the box office and had no shortage of intense fans. For better or worse, Stewart, and her fellow castmates were at the center of the fan base. They quickly became household names and received massive amounts of attention.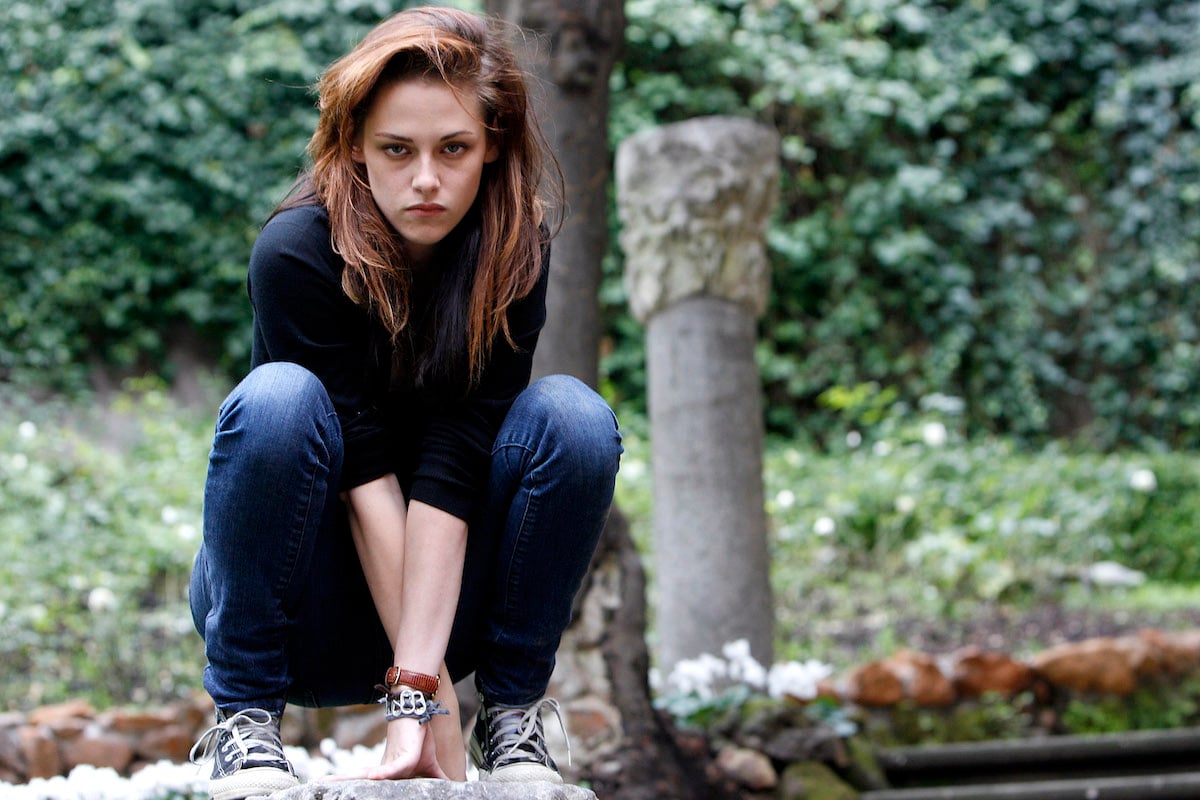 Kristen Stewart reveals when she first realized 'Twilight' was going to be a huge deal
The five movies were also a huge boost to Stewart's net worth. The franchise would make her a multimillionaire and one of the most recognizable faces in Hollywood. Interestingly enough, Stewart didn't sign up for Twilight expecting fame or fortune. In fact, she didn't come to terms with how big of a deal the movie would be until after she'd finished filming and she was promoting it.
In an interview with GQ, Stewart revealed the moment that she came to terms with how big Twilight would come. Apparently, Stewart and her fellow castmates were blown away by the reception at a fan convention.
"The main moment, when we knew it was going to be a big deal, was at Comic-Con in San Diego in 2008," Stewart recalled. "It was the first piece of promotion for Twilight that any of us had done, so we had no real expectations. There were thousands and thousands of people waiting for us. That was the moment when we felt how powerful this thing was going to be. It was me, Rob [Pattinson], Ashley Greene, Taylor [Lautner], and we just looked at each other and were like, 'What the hell is going on?'"
The 'New Moon' star would've been happy with a much lower net worth
Even though the turnout at Comic-Con was incredible, it still didn't prepare the cast for the Twilight mania that was coming. And while some actors would have loved being in the spotlight, Stewart shared that the attention was never on her bucket list. In fact, she would've been perfectly content with the career she had prior to playing Bella Swan.
"I would have been very happy just working from job to job, paying my rent one movie at a time," Stewart shared. "I never wanted to be this famous. I never imagined this life for myself."
The 'Twilight' movies gave Stewart more agency over her career
Stewart may have been happy with a more low-profile career, but being a part of the Twilight franchise had its benefits. Because of her net worth, Stewart was able to carve out the career that she really wanted. Unlike some other actors, she didn't have to accept roles just to pay her bills. Furthermore, after becoming a household name she received more offers for roles. And since Stewart's net worth is $70 million, she can afford to fund any passion projects that she may want.