'Twilight': Dakota Fanning Once Revealed Her Close Friends 'Forget I'm Even in the Movies'
For many actors, landing a role in the Twilight movies was akin to winning the lottery. Twilight and its subsequent sequels: New Moon, Eclipse, Breaking Dawn – Part 1, and Breaking Dawn – Part 2 were considered worldwide phenomenons and comprised one of the most successful film franchises of all time. Naturally, Dakota Fanning was thrilled to join the cast as Jane Volturi, a highly-powerful and often sadistic vampire.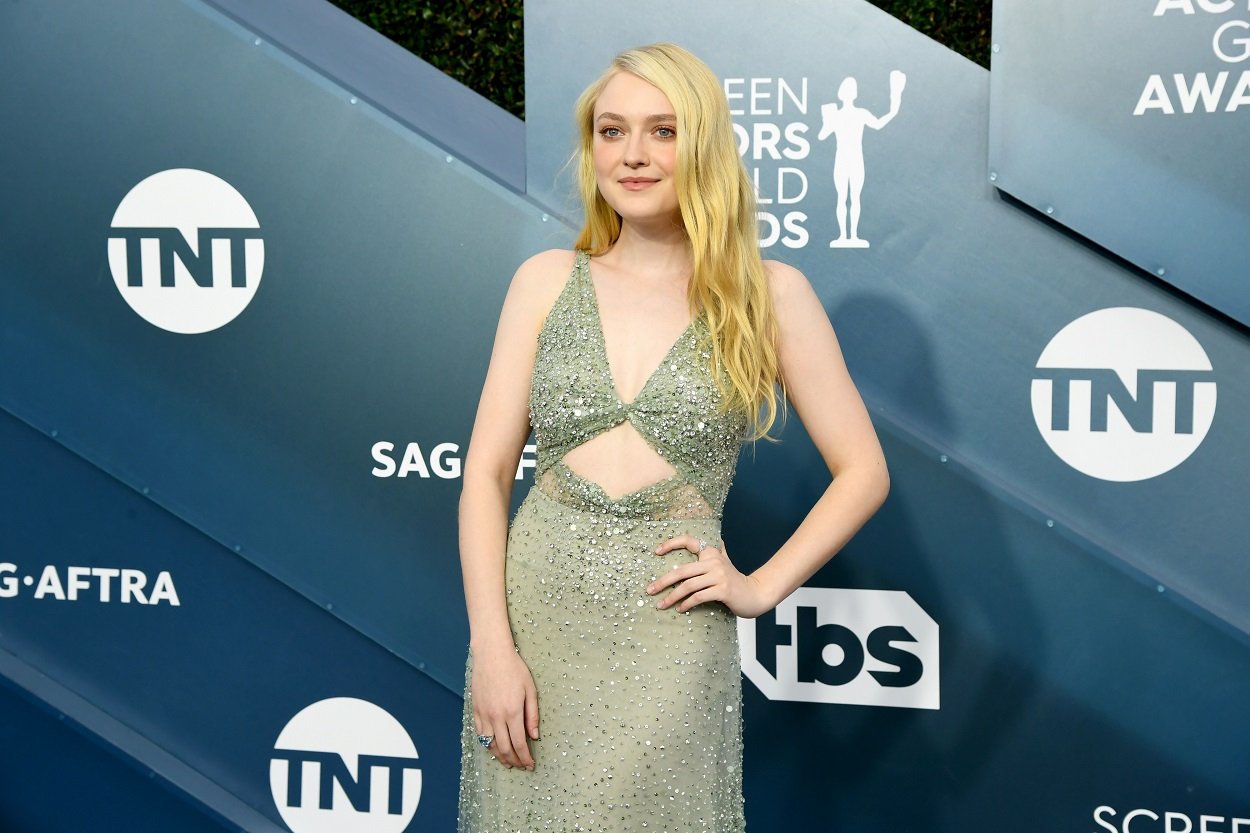 Fanning's place in the cast was something quite new for her at the time. Though she'd starred in a variety of movies prior to landing a role in the Twilight movies, The Alienist star's fans had never seen her place such an evil role before. Since Fanning is known for her maturity and sunny disposition, fans were thrilled to see her tackle a character that was so dark. But how did the actor feel about portraying the role?
Dakota Fanning on playing a dark character in the 'Twilight' movies
"She's obviously not the nicest person, but it's kind of fascinating to be able to play someone that takes pleasure in hurting people," Fanning shared about her Twilight character back in 2010 in a conversation with Collider and her fellow castmates. "That's a weird thing to get to do and, obviously, something I've never done before."
While Fanning was excited to portray Jane Volturi in the Twilight movies, it was sometimes challenging for the actor as well. For example, when she was filming Eclipse, she really only had two major scenes. Thus, she wanted to make sure she gave the scenes everything she had.
The actor successfully balanced high school and filming
"Because I am in such a small part of the film, it adds pressure, just to get that one part right and do the best that you can," Fanning shared about filming the third film in The Twilight Saga. "In that little moment that you're in the film, you want to make it the best it can be, the scariest it can be and the coolest it can be."
Most fans of the Twilight movies will easily agree that Fanning's performance made the films quite cool indeed. What's more impressive is that Fanning managed to shoot these huge films while she was still attending high school. In fact, on the day of the aforementioned interview with Collider, Fanning had actually taken the ACTs. Unlike most child/teen actors, Fanning and her younger sister attended regular school and were involved in regular extracurricular activities like cheerleading in addition to shooting huge blockbusters.
Fanning's close friends forgot she was in the 'Twilight' cast
But what was it like for Fanning to lead out a normal life while also filming something as popular as Twilight? While the actor admitted that people at school were always excited about the movies, she also shared that her friends didn't regard it as a huge ordeal.
"You get the normal questions, but people that are close to me, especially in school, are used to it by now, so it's not such a big deal," Fanning shared. "They forget that I'm even in the movies, so I haven't really had to deal with a lot of that." It's impressive that Fanning was able to maintain such a normal life while shooting the Twilight movies. Perhaps more child stars would benefit from having more of a normal upbringing.