'Twilight': Taylor Lautner Practiced This 'New Moon' Stunt Every Weekend for Three Hours
Taylor Lautner, star of The Twilight Saga movies, reflects on one of the most intense stunts that he filmed for New Moon.
Though Taylor Lautner had a part in all five Twilight movies, New Moon marked the first time that his character, Jacob Black, was front and center. After vampire, Edward Cullen, breaks things off with Bella Swan and leaves her heartbroken, it's Jacob who helps bring her back to life. Jacob lends his easygoing nature and warmth to Bella and together, they form a close friendship. But Jacob's relationship with Bella isn't the only thing that shifts in New Moon.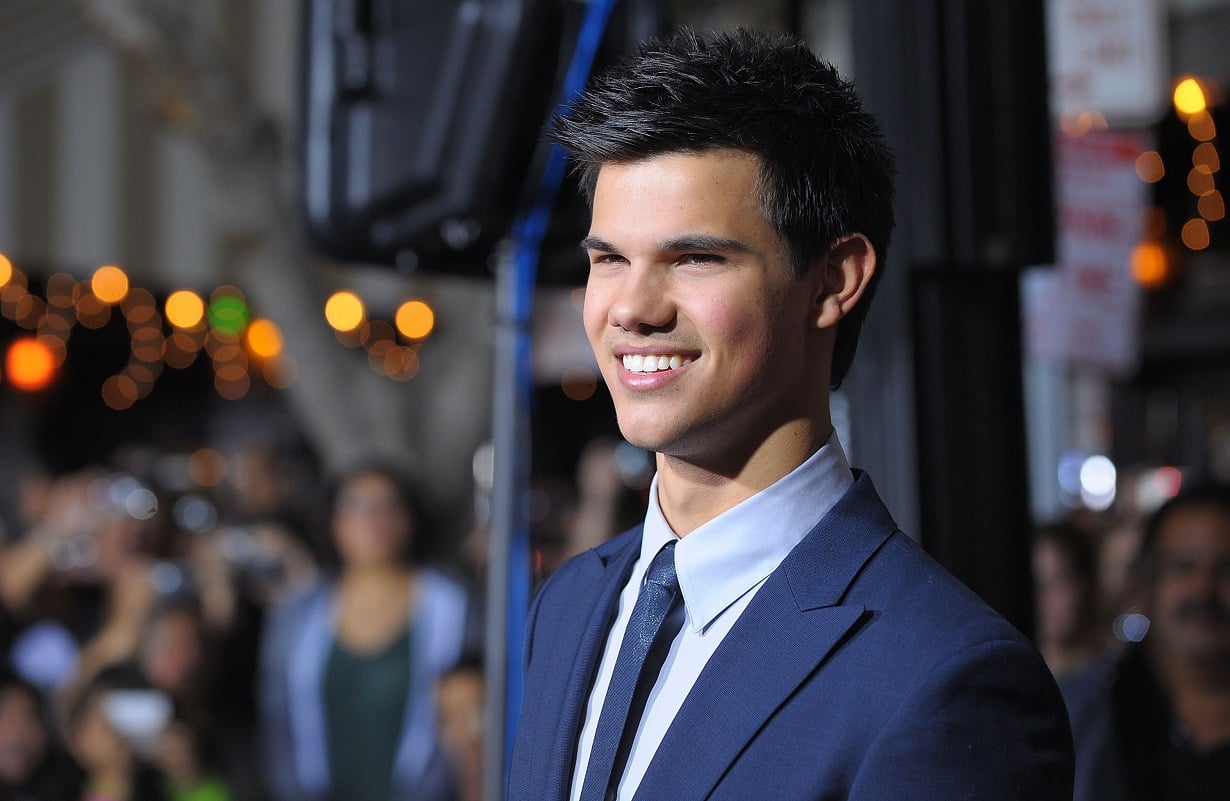 Fans of the Twilight movies will remember that New Moon is also when Lautner's character first transforms into a werewolf. Physically Jacob becomes a full-grown adult male and grows taller and stronger. To stay true to Jacob's character development, Lautner adopted a strict diet and exercise plan to pack on muscle. But Lautner didn't just train to put on weight, he also spent a lot of time training to do stunts in the films.
Taylor Lautner did his own stunts for 'New Moon'
New Moon, in particular, required Latuner to do quite a few stunts. From riding a motorcycle, to climbing up the side of a building, to tons of running, Lautner's character does a lot of physical work. Fortunately, Lautner had an athletic background and had taken martial arts in his youth. Still, the stuntwork required the Twilight star to put in a ton of additional work. In an interview with Collider, the actor got candid about what it was like to do such intricate stuntwork.
"The physical side was really fun," Lautner shared about filming action scenes in Twilight: New Moon. "Some of it was challenging. I've never ridden a dirt bike before and yes, I rode the dirt bike for a total of five seconds in the film. But for those five seconds, I had to look as cool as possible. So it did require a lot of practice just for safety, so they could let me do it. "
The 'Twilight' star reflects on one of the most challenging stunts he did for the movies
But there was one particular stunt that was even more challenging than riding a dirt bike. Fans of the Twilight movies know that one of Jacob's coolest stunts is when he runs up the side of Bella's house and flings himself through her bedroom window in the middle of the night. Many fans have presumed that Lautner had a stunt double to perform such a difficult stunt. But Lautner revealed that even though it took a tremendous amount of practice, that stunt is actually all him.
"And the wire work, like when I run up the side of her house and that whole thing," the Twilight star began. "The wires were there just so if I slipped and fell I didn't face plant into the ground. But it was definitely challenging, that stunt was really complicated and you need to be on. I'm using like a little plug in the side of the wall just to take off from and jump so it's really complicated. And it required a lot of practice. Every single weekend I would practice that stunt for three hours a day and it was the last thing we filmed."
'Twilight' fans are still impressed by Lautner's wall stunt
Clearly, Lautner's hard work paid off. That stunt remains one of his most memorable stunts from the Twilight movies. We're sure his fans are itching to see if he'll return to the big screen and wow them with more intricate stunt work in the future.