'Twilight': Taylor Lautner Says Filming His Imprinting Scene Was 'Tough'; 'Are You Kidding Me?'
Fans of the Twilight movies got the shock of their lives when Jacob Black imprinted on Bella Swan and Edward Cullen's newborn daughter. For years, Jacob had been harboring a crush for Bella and after the pair became best friends, the crush developed into real love. Though Bella also had love for Jacob, it couldn't compare to what she felt for Edward. But even knowing that, Jacob wasn't willing to give up on Bella and his feelings for her.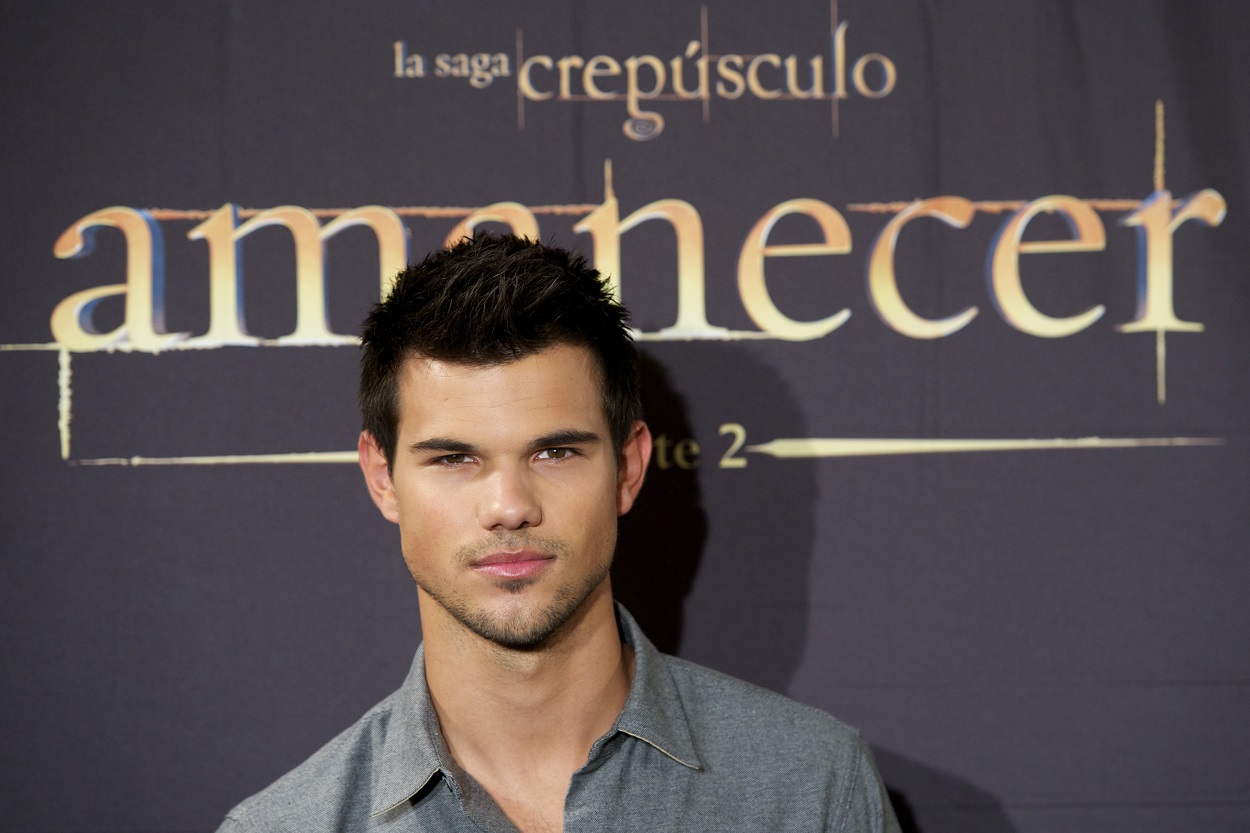 Twilight fans will recall that even after Bella and Edward got married, Jacob was still harboring feelings for the new Mrs. Cullen. This is why it was extremely shocking when he imprinted on Bella's baby in Breaking Dawn – Part 1. Of course, viewers had been introduced to the concept of imprinting in previous movies, but it was still a hard concept for fans to wrap their heads around. And fans weren't the only ones who struggled.
Taylor Lautner confessed his imprinting scene was very challenging
Taylor Lautner, who was cast as Jacob Black in the Twilight movies, also took time to come around to the idea of Jacob's imprinting. Not only was it challenging for him to understand Jacob's fate, but it was also a difficult thing for him as an actor. Since there had never been a visual representation of imprinting on-screen, Lautner found his imprinting scene to be quite challenging.
In an interview with Collider, Lautner got candid about filming his imprinting scene and the challenges that arose. "You had to go there," the Twilight star shared. "That was… tough. Because what is imprinting? What do you look like when you imprint? I mean, those were all the questions going through my head."
Lautner picked 'Twilight' author, Stephenie Meyer's brain about imprinting
Fortunately for Lautner, Stephenie Meyer (who authored the "Twilight" books") was on set and he was able to pick her brain for details about imprinting. "Luckily we had Stephanie on set the entire time, and trust me I asked her a million times, 'OK, explain to me one more time what imprinting is exactly?' and 'Did you ever envision what Jacob looks like… what is he doing when he's imprinting?' Lautner recalled. "It was very, very confusing. So there was a lot of conversation about that."
But even once the Twilight star had a better understanding of what imprinting was, the challenges didn't cease. As baby Renesmee is mostly digital, Lautner didn't have a person to actually imprint on. Instead, he had to create someone in his imagination. Though the scene was particularly difficult to film, ultimately, Lautner is pleased with the way it turned out.
The 'Twilight' star is happy with how imprinting is portrayed in the movies
"And then it didn't help that when we filmed it, they put an X on a wall and said, 'This is Renesme. You're going to walk in the room, you're going to look at the X and you're going to imprint,' the Twilight alum shared. "And I'm like, 'Are you kidding me?' It was tough, it really was. But now after seeing the final version, I'm really happy with it. It's emotional. They did a really good job with bringing back cool flashbacks and tying in a voiceover. So it really is a special moment, but on the day it was a leap of faith."