'Twilight': There's a Reason the Jacob/Bella Dance Scene in 'Breaking Dawn – Part 1' Is So Emotional
When it comes to the Twilight movies, fans of the franchise are pretty split into two camps. Those who love vampires are solidly Team Edward while werewolf loving fans gravitate toward Team Jacob. But even Twilight fans who think Bella and Edward are the perfect couple, can't deny that she also shares a close bond with Jacob. In fact, their friendship was the only thing that helped Bella cope after Edward broke things off with her.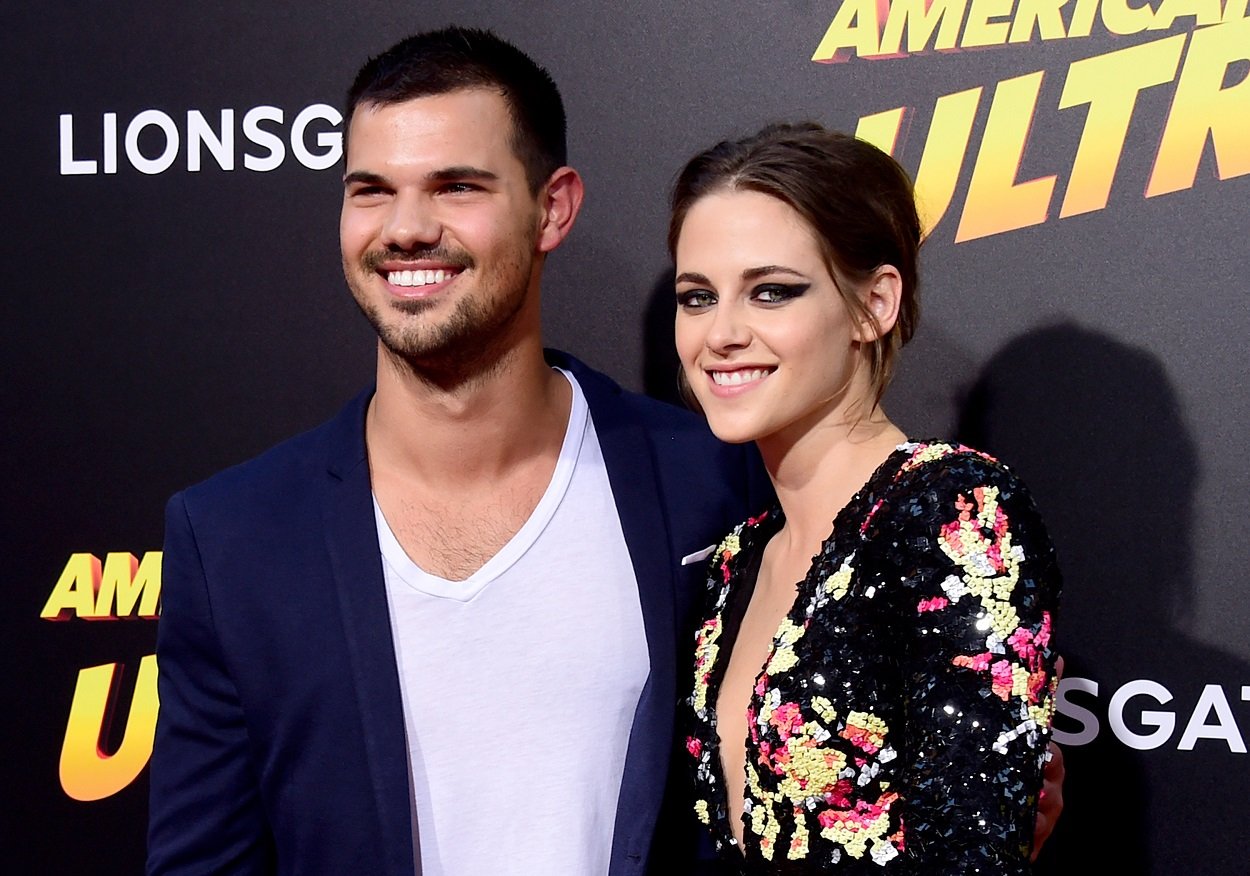 Of course, Jacob always had more on his mind than just friendship. From the very first film, it was clear that Jacob was harboring a crush for Bella. That crush bloomed into real love throughout the course of the Twilight movies. Jacob's love for Bella is so strong that he continues to think of her happiness even at the expense of his own. One of the best examples of this comes in Breaking Dawn – Part 1, when he shows up to Bella and Edward's wedding, after months on the run, even though it causes him great pain.
Taylor Lautner reflects on his goodbye scene in 'Breaking Dawn – Part 1'
The scene where Bella and Jacob share a dance is particularly sentimental because, at that point, the pair believes that they're saying goodbye to one another for the last time. "It's really Jacob is saying goodbye to Bella, she's off to her honeymoon and he's kind of realizing that it's over," Taylor Lautner (who plays Jacob Black in the Twilight movies) shared in an interview with Collider. "Everything I've been working for is over, and it's really time for him to move on and realize that. So it's an emotional scene, and we're like saying goodbye to each other pretty much."
RELATED: 'Twilight': Robert Pattinson's Favorite Line from the Whole Movie Was Cut Out
But, there's another reason that this scene was so emotionally charged. Lautner revealed that the scene was also extremely emotional for the cast because it was the very last scene that he filmed. The actor shared that the level of emotion that came up when he was shooting his final scene in the Twilight franchise took him and his fellow castmates by surprise.
The wedding scene was the last scene Lautner filmed for the 'Twilight' movies
"And that was the very last scene we filmed together," the Twilight star shared. "So it didn't help the situation, and I remember when we finished and Kristen and I just looked at each other, and I don't think we really had anything to say. I mean, because the emotion from the scene was overwhelming us and then the emotion from the situation on top of that — it was tough, but it was a very special moment. Now when I watch that scene, I have a lot of great memories."
It's great that Lautner can look back on that particular scene with such feeling. Certainly, after spending several years with the same people, playing the same character, there were bound to be some sentimental feelings that came up. If you're feeling particularly nostalgic for Forks, all five movies in the Twilight Saga are currently streaming on Hulu.