'Twilight': How Old Is Bella in the First Movie?
The Twilight franchise is a worldwide phenomenon. The popular books begat a film series made up exclusively of major box office successes. The entire series came to Netflix in July, and viewers still have lingering questions about it.
One of the most important parts of the franchise was the actor who played Bella, Kristen Stewart. Her performance was one of the parts of the films that fans enjoyed the most. Let's look at how old her character Bella was in the first movie and how old Kristen Stewart was during the first film.
How old was Bella in the first 'Twilight' film?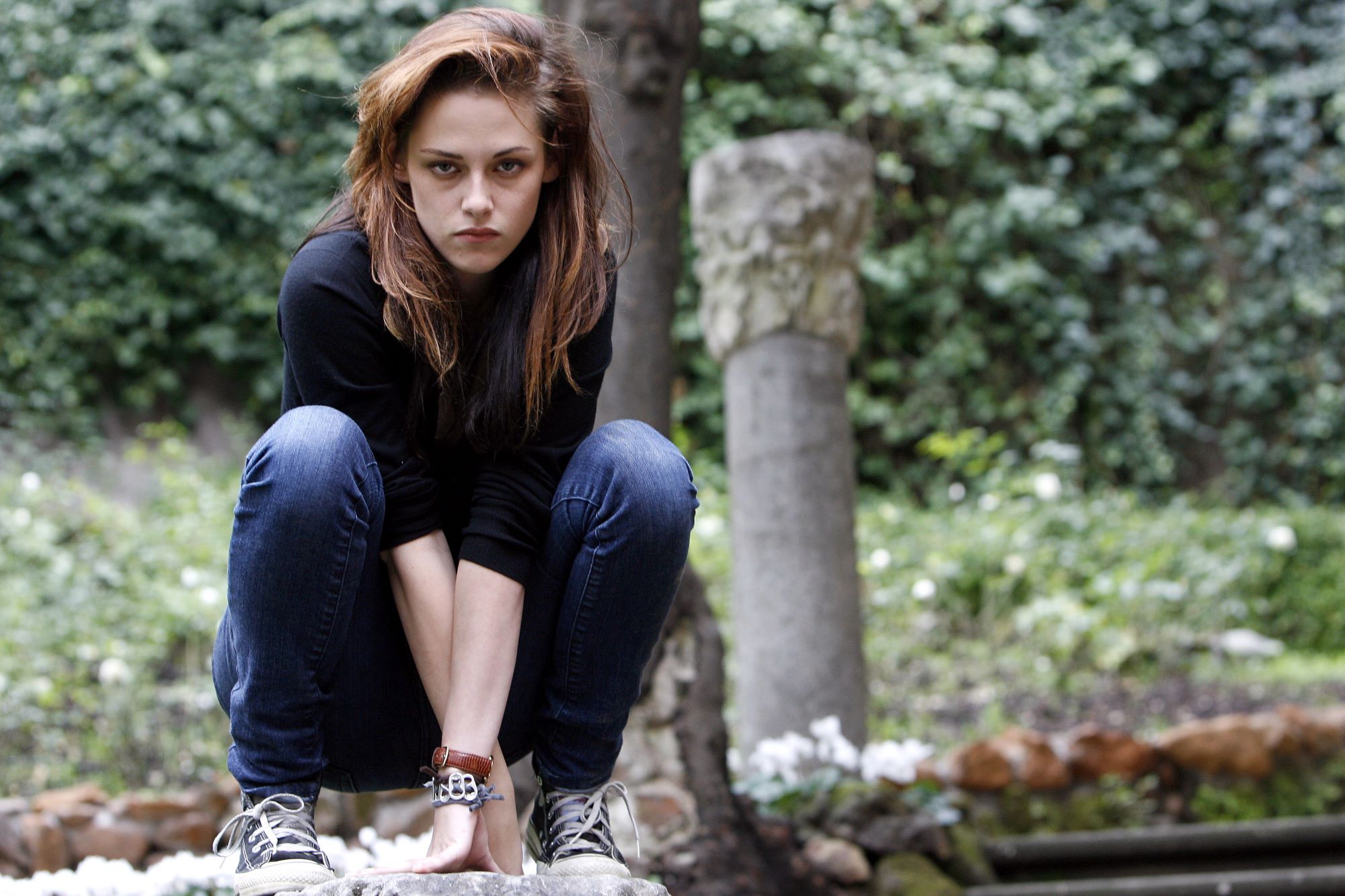 Stewart portrayed Bella Swan, the human protagonist of Twilight. According to the Twilight Saga wiki, Swan was born in 1987 within the film's continuity. During the events of the first movie, she is 17 years old. That's when she falls in love with an ageless vampire named Edward Cullen, who Robert Pattinson plays.
More movies were made based on subsequent books in the series, with Stewart reprising the role of Bella in each one. Say what you will about the franchise, but Stewart and Pattison were dependable in their roles. They had clear chemistry on screen that hardcore fans of the films responded to, which is one of the reasons they bought tickets in droves.
While there may have been challenging aspects of the role, playing someone that age wasn't one of them. That's because Stewart was very close in age to her character.
How old was Kristen Stewart in the first 'Twilight' film?
According to IMDb, Stewart was born on April 9, 1990. The first Twilight movie was released on November 21, 2008. That would have made her 18 at the time of the film. That's quite young to be the co-lead of a massive Hollywood property.
How did Stewart feel about her role in Twilight? According to a conversation with Patti Smith in Interview Magazine, she looked back at it fondly despite the harsh criticism the movies received from some critics:
"Anybody who wants to talk s*** about Twilight, I completely get it, but there's something there that I'm endlessly, and to this day, f****** proud of. My memory of it felt—still feels—really good."
Her time as Bella certainly helped make the rest of her career easier in some respects, even though her resume reflects other projects that are vastly different than Twilight.
How the 'Twilight' series opened up other opportunities for Kristen Stewart to succeed
No one would ever mistake the Twilight movies with The Godfather or Citizen Kane. They're not meant to be cinematic masterpieces but instead focus on romance and intrigue as popcorn movies aimed at teens. Stewart may not have received widespread critical acclaim for her performance as Bella, but it did help her pursue other ambitious roles in independent films.
Twilight has opened up plenty of opportunities for her since then, as it proved she was a bankable movie star. It also introduced her to a much larger audience. Below are just a few of the projects she's starred in since the Twilight films came to an end:
Charlie's Angels
Underwater
Billy Lynn's Long Halftime Walk
American Ultra
Lizzie
Some of these films were more successful than others – for example, Underwater was a surprise hit while Charlie's Angels underperformed at the box office. However, what they showcase is Stewart's range as an actor. There's no questioning her talent in either a lead or supporting role. Her role as Bella in the Twilight saga helped introduce her to the mainstream audience and opened up many doors for her.
RELATED: Kristen Stewart Never Had an Answer to This Frequently Asked Question From the 'Twilight' Era