'Twilight': Robert Pattinson 'Felt It Was Kind of Arrogant' to Audition
Robert Pattinson was already part of the 'Harry Potter' franchise prior to 'Twilight'. But the actor still had doubts about going out for the role of Edward Cullen.
While Twilight was definitely the project that changed Robert Pattinson's life, the actor had already been in the spotlight as Cedric Diggory in the Harry Potter films. But Pattinson certainly wasn't the hotshot actor that some people might think he was when he auditioned for Edward Cullen. In fact, the actor was experiencing quite a bit of imposter syndrome.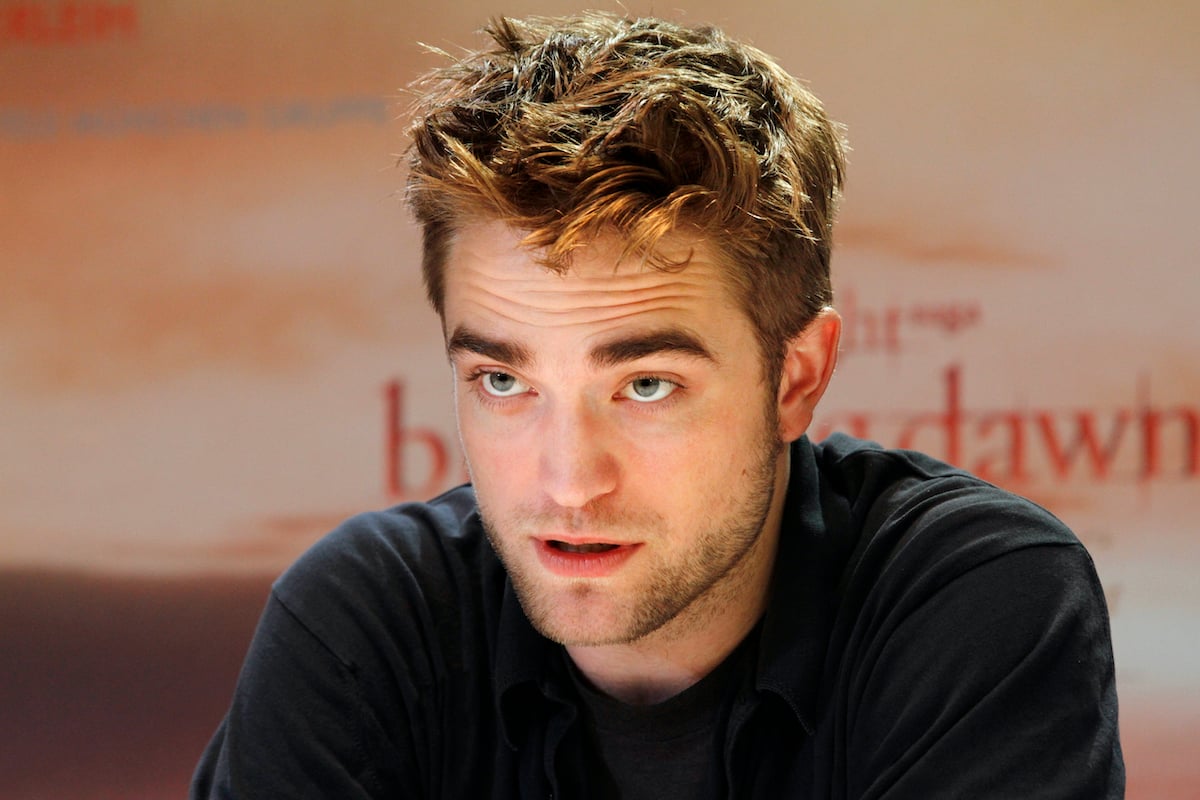 Robert Pattinson was pretty broke before joining the 'Twilight' cast
While the Twilight films made Pattinson millions, his finances were extremely modest when he auditioned for the melancholy vampire. The actor chose to use the bulk of his money to fly himself from the U.K. to the United States to audition for Twilight.
Pattinson says he was pretty broke during this time and didn't have the finances to pay for lodging. In fact, he was actually sleeping on his agent's couch while he was in Los Angeles.
'The Batman' actor felt it was arrogant to audition for the brooding vampire
Finances weren't the only thing that Pattinson was lacking when he auditioned for Twilight. He also was pretty short on confidence. Physically, he didn't feel as if he was the right person to bring the character to life. Because Edward is described as ethereal and otherworldly in looks, The Batman actor felt certain he didn't quite fit the bill. In fact, he felt it was ridiculous for him to even audition for the role.
"I was literally embarrassed walking into the audition," Pattinson shared with Vanity Fair in 2008 about his Twilight audition. "I had no idea how to play Edward at all. I thought that even going into the audition was completely pointless, because they were just going to cast a model or something. I felt it was kind of arrogant of me to even go in. I was almost having a full-on panic attack before I went to the screen test."
Pattinson was concerned about Edward Cullen's appearance
As fate would have it, Pattinson managed to get his nerves under control and land the role. But even after he scored a place in the Twilight cast, his character's appearance still concerned him. He spent many weeks trying to figure out how to prepare to play the vegetarian vampire.
"I basically spent two months thinking, 'O.K., how can I play this character like he is written and be absolutely nothing like him in real life? How can I get away from the most major aspect of his description—his appearance?'" the Twilight actor recalled. "As it is written from Bella's perspective, she describes him in this obsessively lustful way. She does not see a single flaw in him at all. It's a very traditional aspect of first or young love."
How the 'Twilight' actor got past his insecurities
Eventually, Pattinson was able to get past the physical aspects of his Twilight character.
"So, it took me ages to think of it, but it ended up being really simple: if you are in love with someone, you can't see any flaw in the other person," he revealed. "So I finally figured out that I didn't have to play the most beautiful man on the planet, but just play a man in love."