'Twilight' Was Actually Inspired by an Extremely Vivid Dream
Whether you love or hate The Twilight Saga, you can't deny that the four books and five movies: Twilight, New Moon, Eclipse, Breaking Dawn – Part 1...
Whether you love or hate The Twilight Saga, you can't deny that the four books and five movies: Twilight, New Moon, Eclipse, Breaking Dawn – Part 1, and Breaking Dawn – Part 2 became a massive cultural phenomenon for a number of years. Stephenie Meyer, who authored the books, never could've predicted that her books would lead to massive wealth, fame, and a huge film franchise. In fact, when she wrote "Twilight" she was actually a first-time author.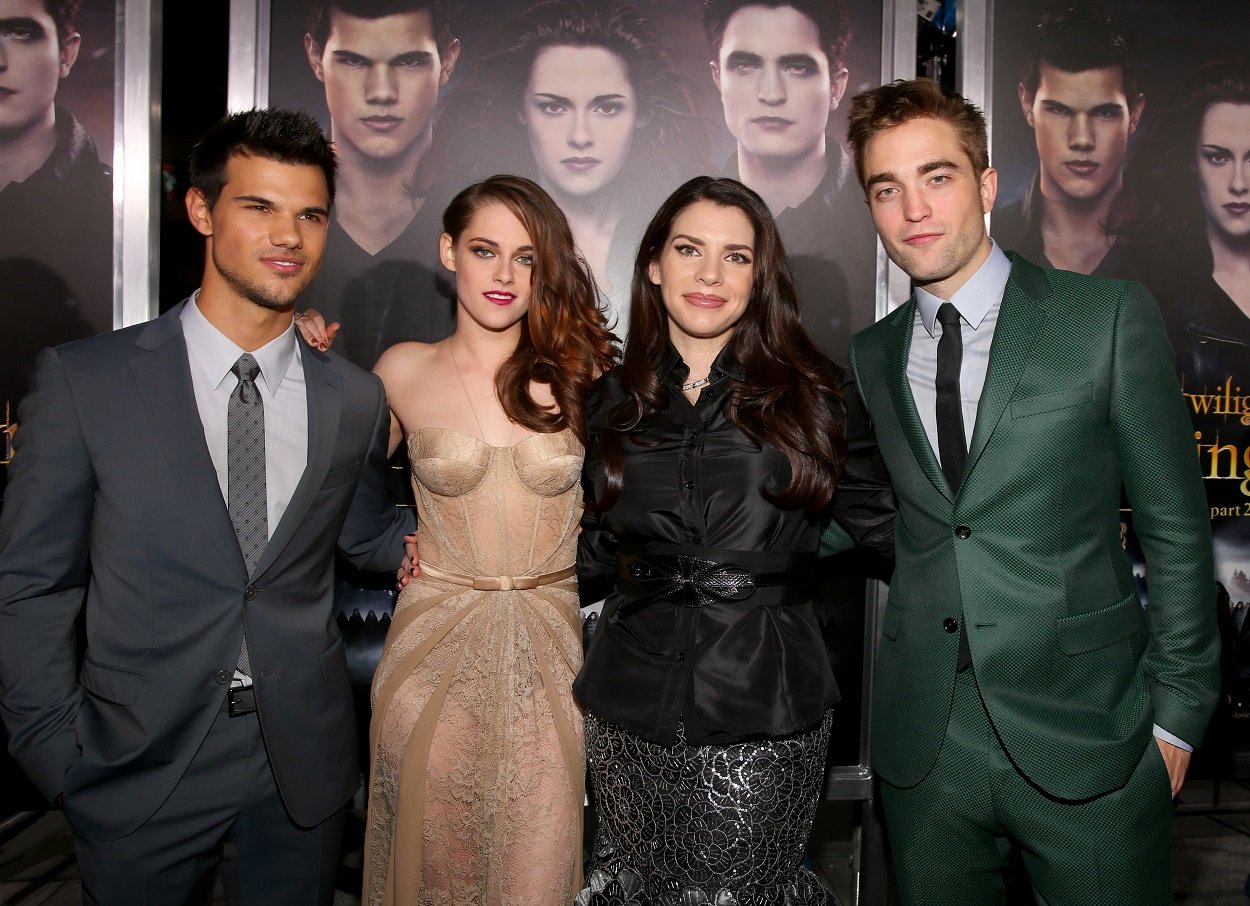 But Meyer didn't necessarily set out to write a book when she first began writing what would eventually become the first book in The Twilight Saga. In fact, "Twilight" was something that she, quite literally, dreamed up. CNN reported that in an interview with OPRAH.com, the author revealed that the inspiration for Twilight first presented itself to her in a dream. In her unconsciousness, Meyer dreamed up the conversation of vampire, Edward Cullen, telling human, Bella Swan, that while he cared about her, he also had a strong desire to kill her.
The idea for 'Twilight' came to Stephenie Meyer in a dream
"It was two people in kind of a little circular meadow with really bright sunlight, and one of them was a beautiful, sparkly boy and one was just a girl who was human and normal, and they were having this conversation," The Twilight Saga author shared. "The boy was a vampire, which is so bizarre that I'd be dreaming about vampires, and he was trying to explain to her how much he cared about her and yet at the same time how much he wanted to kill her. It really captured my imagination."
Of course, avid fans will note that Meyer's dream eventually became chapter 13 of "Twilight", but Meyer still wasn't thinking about a book when she was scrambling to remember and record the details of her vivid dream. She just wanted something creative to cling to that was drastically different from her day-to-day life.
Meyer had no idea her dream would inspire four books and five movies
"The dream was just something I was so interested in, and it was so different from what my everyday was at the time," the "Twilight" author confessed. "I just wanted to remember it so badly. That's why I started writing it down — not because I thought this would be a great story for a novel."
The dream eventually expanded and Meyer found herself even more compelled by the characters that she'd dreamed up. Still, it was only when she saw just how long her writing had become that the Twilight author even considered that she had a potential book on her hands.
The Twilight Saga author didn't think anyone would be interested in her dream
"It seems kind of presumptuous to me [to believe] anyone else would want to read the things that are in my head," Meyer recalled about hesitating to get "Twilight" published. "I didn't think of it [as a book]. I did the dream. And then I wanted to see what would happen with them. It was just me spending time with this fantasy world, and then when it was finished it was like, 'This is long enough to be a book!'"
Clearly, Meyer was wrong as there were millions of people who were (and still are) fully invested in the things that happened inside her head. It's hard to imagine that The Twilight Saga all started from a single dream. We can only hope we'll have an equally life-changing dream one day as well.