'Twilight': Stephenie Meyer Expected the Movie to Be 'Bad'; 'I Was Watching Through My Fingers'
When Twilight author, Stephenie Meyer, first (quite literally) dreamed up the love story between vampire, Edward Cullen, and human, Bella Swan, she had no idea it would become a global phenomenon. In fact, Meyer never even intended to write a book. However, when she couldn't get the characters out of her head, she went on to write four books about them. Those books eventually inspired five movies: Twilight, New Moon, Eclipse, Breaking Dawn – Part 1, and Breaking Dawn – Part 2 which earned hundreds of millions of dollars.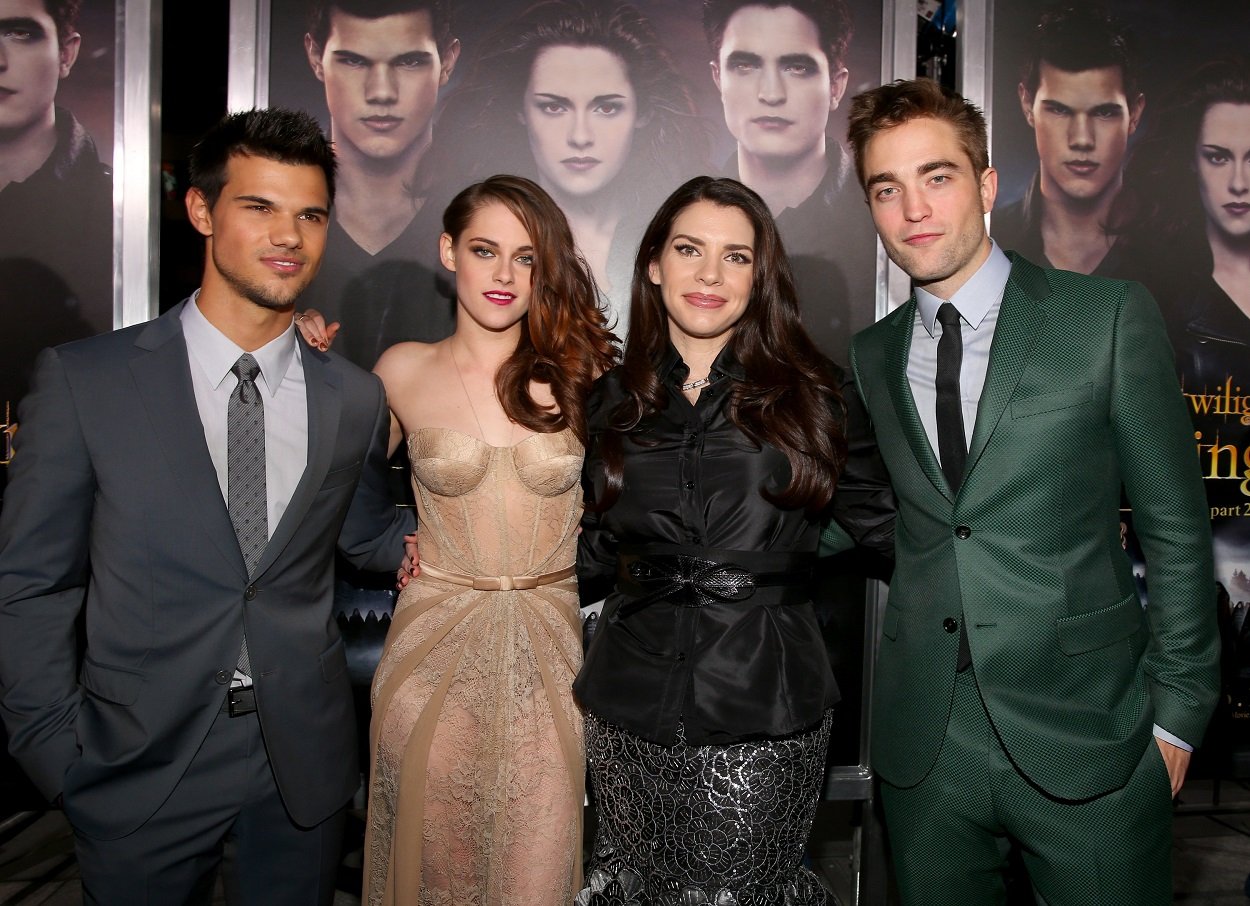 Funnily enough, Summit Entertainment (who served as the production and distribution company for the Twilight movies) wasn't expecting the first movie to be a big hit. They'd seen other popular book series turned movies achieve moderate success and they expected Twilight to follow suit. This caused the first Twilight movie to have a much smaller budget and a distinctly indie vibe.
Author, Stephenie Meyer, gave some input on the 'Twilight' movies
Of course, there were benefits to the first Twilight movie having a smaller budget. It meant that the director, Catherine Hardwicke, had more creative input and wasn't beholden to the wants of the studio. Furthermore, it gave Meyer the opportunity to weigh in on the characters that she'd created. Back in 2008, Meyer spoke with Middletown Transcript about her involvement with the script for the first film.
"They were really interested in my ideas, and I really didn't want to step on anyone's toes," Meyer shared about collaborating with the writers of the Twilight screenplay. "They let me see it and said, 'What are your thoughts?' And I sent them back the script with red marks … stuff like, 'Wouldn't he say it more like this? Wouldn't this sound more like her voice?' I think they took 90 percent of what I said and incorporated it into the script."
Meyer expected the first movie to be bad
Even with her input, Meyer didn't quite know what to expect from the Twilight movie. Naturally, she had her own ideas about her characters and she wasn't sure if her ideas would successful translate to screen. In fact, when Meyer was first shown a screener of the film, she was bracing for it to be terrible. Fortunately, the film ended up exceeding her expectations.
"I was just all ready for it to be bad," The Twilight author confessed. "I was watching through my fingers, and I had my little notepad. This was a rough cut, and I was going to give them notes on what I wanted. So after a couple of minutes, you start hearing Kristen's voice and it becomes Bella's voice, and it got to where I completely forgot why I was there. When the movie was over, and the producer said, 'OK, let's have your notes,' I was like, 'Give me a minute.' I was so overwhelmed. I had to have a moment to just sit and think because there was so much to take in, and … so many scenes were the way I had envisioned them. It was partially creepy and partially wonderful."
The writer went on to give her opinions on all five 'Twilight' movies
We're sure Meyer appreciated the opportunity to give her input on the film adaptation of Twilight. She would go on to weigh in on the subsequent four movies also and even have two cameos in the films. While she may have never imagined her books becoming movies, it clearly worked out well for her.