'Twilight': Stephenie Meyer Explains Why All the Boys in Forks Were Obsessed With Bella
While there are plenty of characters within The Twilight Saga, the main character is undoubtedly Bella Swan. It is through her perspective that we come to learn about vampires, werewolves, and more. Furthermore, Twilight fans have a clear look into the obsessive love that she has for Edward Cullen. But even though Bella was fixated on Edward from the very beginning, she garnered no small amount of romantic attention herself. From the day she set foot in Forks, she had her fair share of suitors. But why was this the case?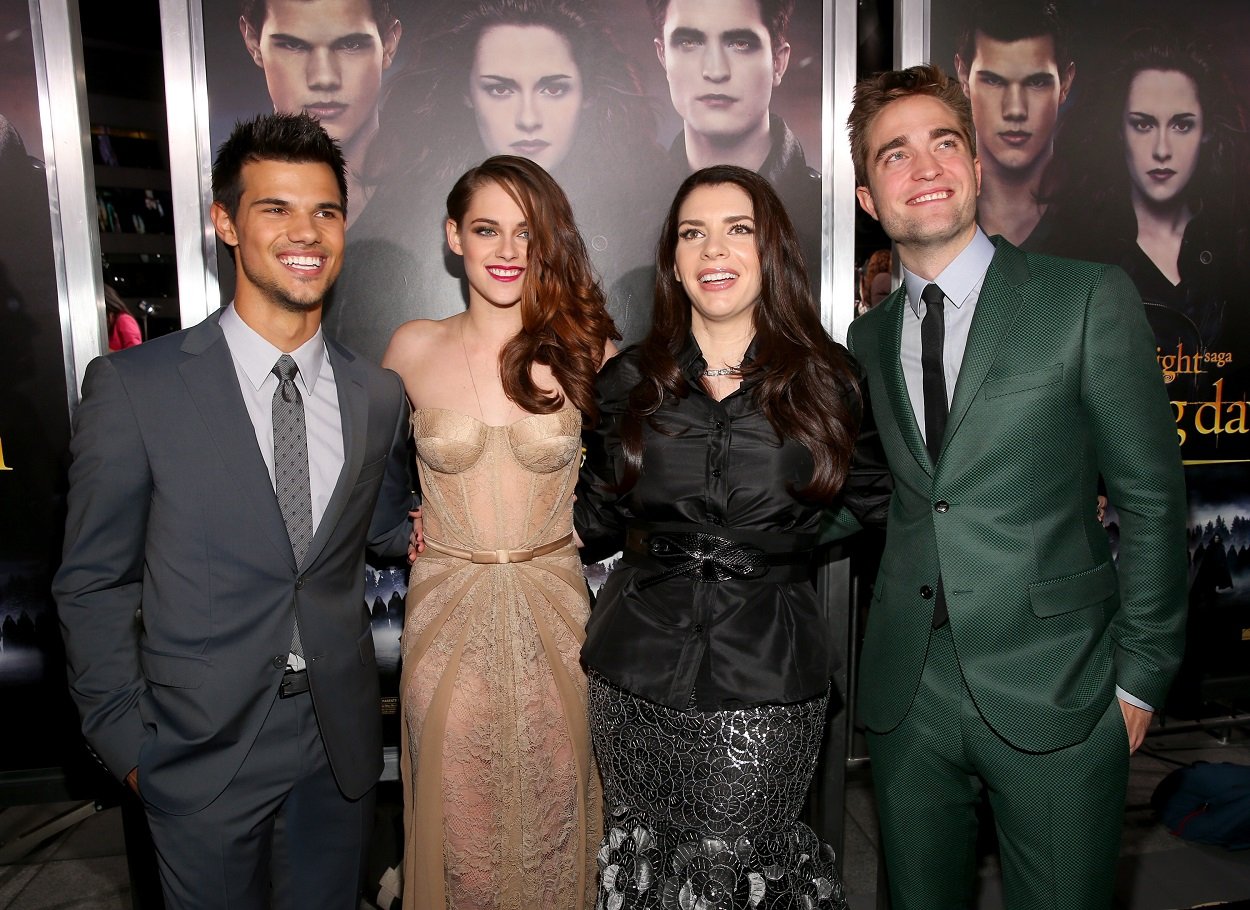 Bella receives plenty of male attention in the Twilight movies
Obviously, fans of The Twilight Saga know that Bella eventually captured Edward's attention. But he was hardly the only one in Forks to try his luck with her. Jacob Black, Mike Newton, Eric Yorkie, and Tyler Crowley all expressed romantic interest in Bella, especially when she first started at Forks High School. But why did Bella garner so much male attention, especially when she was uninterested by everyone of the human variety? Stephenie Meyer, who authored Twilight, New Moon, Eclipse, and Breaking Dawn, finally explained the boys' obsession with Bella.
Stephenie Meyer drew inspiration from her own life when writing the books
On her website, Meyer admitted that she utilized some of her own personal experiences when writing The Twilight Saga to ground the fantasy elements in reality. One such experience was moving from one drastically different town to another. Fans will recall that Bella transferred from Phoneix, AZ to Forks, WA in her Junior year. Meyer made a similar move and she noticed how differently she was treated by boys in her new town in comparison to the old. Thus, she used that experience to explain why the boys in Forks were obsessed with Bella.
RELATED: 'Twilight': Robert Pattinson and Kristen Stewart on if They Would Have Done '50 Shades of Grey'
"I modeled Bella's move to Forks after my real-life move from high school to college," the Twilight author began. "Personal story alert! I mentioned in my bio that I went to a high school in Scottsdale, AZ, which is Arizona's version of Beverly Hills (picture the high school in the movie Clueless). In high school, I was a mousy, A-track wall-flower. I had a lot of incredible girlfriends, but I wasn't much sought after by the Y chromosomes, if you know what I mean."
Fans of The 'Twilight' Saga finally know why there was such an obsession with Bella
The Twilight author continued on to share how everything changed when she moved. "Then I went to college in Provo, Utah," Meyer continued. "Let me tell you, my stock went through the roof. See, beauty is a lot more subjective than you might think. In Scottsdale, surrounded by barbies, I was about a five. In Provo, surrounded by normal people, I was more like an eight. I had dates every weekend with lots of really pretty and intelligent boys (some of whose names end up in my books). It was quite confusing at first, because I knew there was nothing different about me."
It seems fans of The Twilight Saga finally have an answer as to why the boys in Forks were so obsessed with Bella. In fact, the only person who wasn't obsessed with Bella, at least initially, was Edward (as evidenced in Midnight Sun.) But considering we all know how that turned out, it's pretty much a moot point.