'Twilight': Did Taylor Lautner Take Steroids for 'New Moon' and What Was His Diet & Workout Routine?
Taylor Lautner was in danger of losing his role in the Twilight franchise before revamping his diet and workout routine. But did he also take steroids?
Taylor Lautner practically won the lottery when he was cast in Twilight. Portraying Jacob Black in the global franchise would eventually catapult him into global superstardom and earn him millions of dollars. For years, fans lusted of Lautner and his physique as he portrayed the lovable werewolf in Twilight, New Moon, Eclipse, Breaking Dawn – Part 1, and, Breaking Dawn – Part 2. However, Lautner was actually very close to losing his part in the franchise.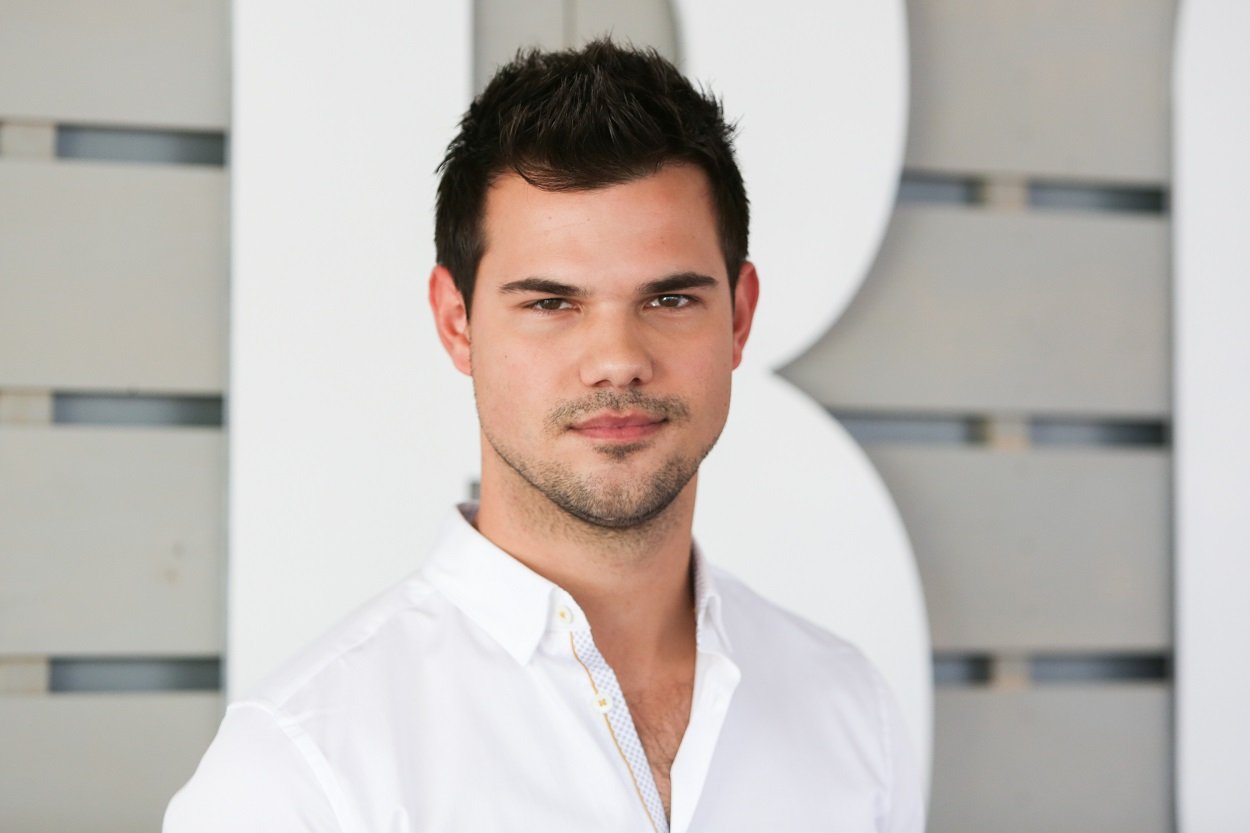 Fans of the Twilight Saga will recall that Lautner's character, Jacob, undergoes an intense transformation in New Moon. Now able to transform into a wolf, Jacob grows significantly taller and more muscular. The physical shift is so drastic, that Summit Entertainment was seriously considering recasting the role and bringing on an actor that was more muscular.
Taylor Lautner was nearly replaced in the 'Twilight' franchise
But, rather than lose out on his role, Lautner adopted a strict diet and workout regiment in order to gain the weight he needed to keep the role. Fans of Twilight were shocked by Lautner's physical transformation when he returned for the second film. But did how did he manage to achieve his new physique, and did he take steroids in order to bulk up?
Did the movie star take steroids in order to change his physique?
In an interview with Collider, Lautner set the record straight for Twilight fans who questioned if steroids helped him to gain weight. "Definitely not," Lautner insisted. However, Lautner did commit to five days in the gym and had a personal trainer who helped him bulk up for the role. "I was in the gym about five days a week because it's important to get your recovery time. And not overworking yourself, because if you're overworking yourself, I was trying to put on weight. And if I was in the gym, I'd be burning the calories I'm trying to take in."
The 'Twilight' star had a pretty intense workout routine to prep for 'New Moon'
Though Lautner had a strict workout routine, he admits that exercise actually wasn't the hard part. Maintaining the diet needed to pack on the muscle was actually the most challenging aspect for the actor. "The most important thing was the eating side," the Twilight actor shared. "Everybody thinks it was the actual getting in the gym, that was easy. I was motivated, so getting in the gym was easy for me." Lautner then added that he had to carry around food at all times to ensure he was consuming enough calories.
Lautner says changing his diet was the hardest part about preparing for 'New Moon'
"But, the eating was pretty hard. It was just eating a lot, we found out that I had to consume at least 3,200 calories a day just to maintain," the Twilight star continued. "And I'm not trying to maintain, I'm trying to gain. So I had to eat more than that. And putting something in your mouth every two hours. And I'm busy. I'm downtown LA going from meeting to meeting, so there's not time for me to be eating so I literally would have to carry a little baggie full of beef patties, raw almonds, sweet potatoes, so it's not like every two hours I'm eating ice cream. It was difficult."
Clearly, Lautner's transformation was far from an easy one. But, it seems to be well worth it. Thanks to his commitment, he was able to keep his role in The Twilight Saga. We're sure his fans are interested to see what projects he'll sign onto next.