'Twilight': Taylor Lautner Began Training for 'New Moon' the Day He Wrapped
Taylor Lautner had to adopt a serious fitness regiment and eat as much as six times a day in order to keep his coveted role of Jacob Black in the 'Twilight' movies.
It's no secret that the cast of Twilight had to go through some transformations in order to play their infamous characters on screen. Nikki Reed, for example, experienced a tremendous amount of hair loss after she spent hours dyeing her naturally brown locks blonde, in order to play Rosalie Hale in Twilight. But it's pretty undeniable that Taylor Lautner had to undergo the biggest physical transformation while filming the five movies.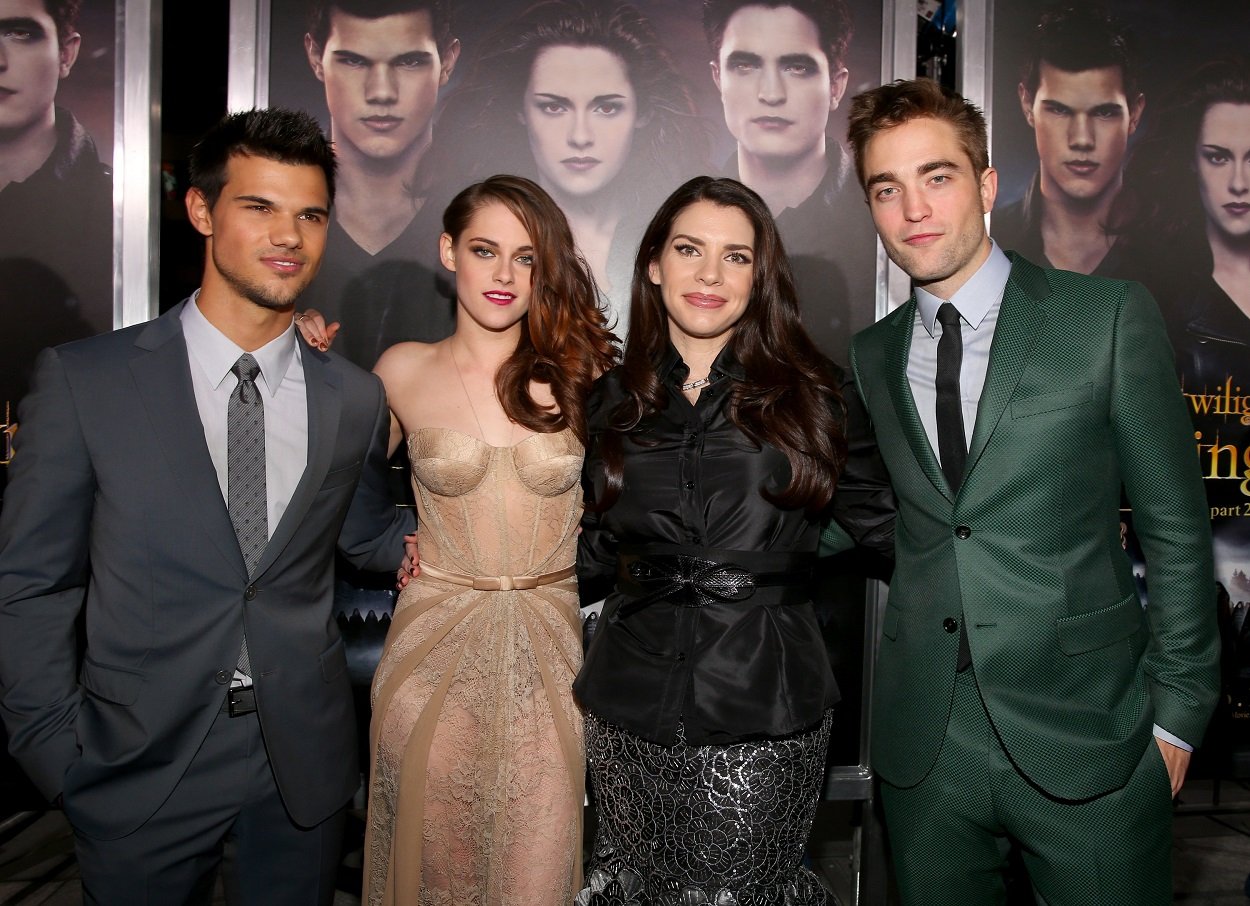 Fans of the Twilight movies will recall that Lautner portrayed Bella's best friend, Jacob Black, in the series. Because Jacob is a werewolf, and experiences a massive physical transformation in New Moon, Lautner had to put on some serious weight in order to keep his role. In fact, Summit Entertainment was even considering recasting the part and hiring and older, buffer, actor.
Taylor Lautner gained 30 pounds of muscle to keep his role in the 'Twilight' movies
However, Lautner wasn't willing to let his role go so easily. Knowing that he had his work cut out for him, he began training for New Moon immediately after he finished shooting his scenes for the first film. "As soon as I finished filming Twilight, I knew I had to get to work right away; there could be no waiting involved," Lautner recalled in a conversation with Interview Magazine. "The day I finished Twilight, I came home and started bulking up. For New Moon, I'm 30 pounds heavier than I was in Twilight."
The 'Eclipse' cast member had an intense diet and exercise regiment
In addition to packing on pounds of muscle, Lautner also went up a few sizes in clothing in order to keep his spot in the Twilight cast. "I grew out of a lot of my clothes," the Valentine's Day alum shared. "I went from a men's small to a men's large." But just how did Lautner manage to bulk up in such a short amount of time? For Lautner, the key was an intense fitness regiment coupled with what most may consider an overwhelming diet.
"I was in the gym five days a week, two hours a day," the Twilight star revealed. "At one point, I was going seven days straight. I had put on a lot of weight, and then I started losing it drastically, so I was worried. It turned out I was overworking myself. My trainer told me that I couldn't break a sweat, because I was burning more calories than I was putting on. The hardest thing for me was the eating. At one point, I had to shove as much food in my body as possible to pack on calories. My trainer wanted me to do six meals a day and not go two hours without eating. If I would cheat on eating one day, I could tell—I'd drop a few pounds."
Clearly, the process of bulking up was no easy feat for Lautner. But considering the payday he experienced after he'd permanently secured his role in the remaining Twilight movies, we'd wager the hard work was well worth it.