'Twilight' vs. 'Harry Potter': Daniel Radcliffe Believed Robert Pattinson Had a Harder Time With Fame
When Robert Pattinson was first cast as Edward Cullen in the Twilight movies, he had no idea how the next four years of his life would unfold. As filming Twilight felt akin to shooting a small independent film for the actor, he couldn't have known that the film and its four sequels: New Moon, Eclipse, Breaking Dawn – Part 1, and Breaking Dawn – Part 2 would blow up and become a global phenomenon.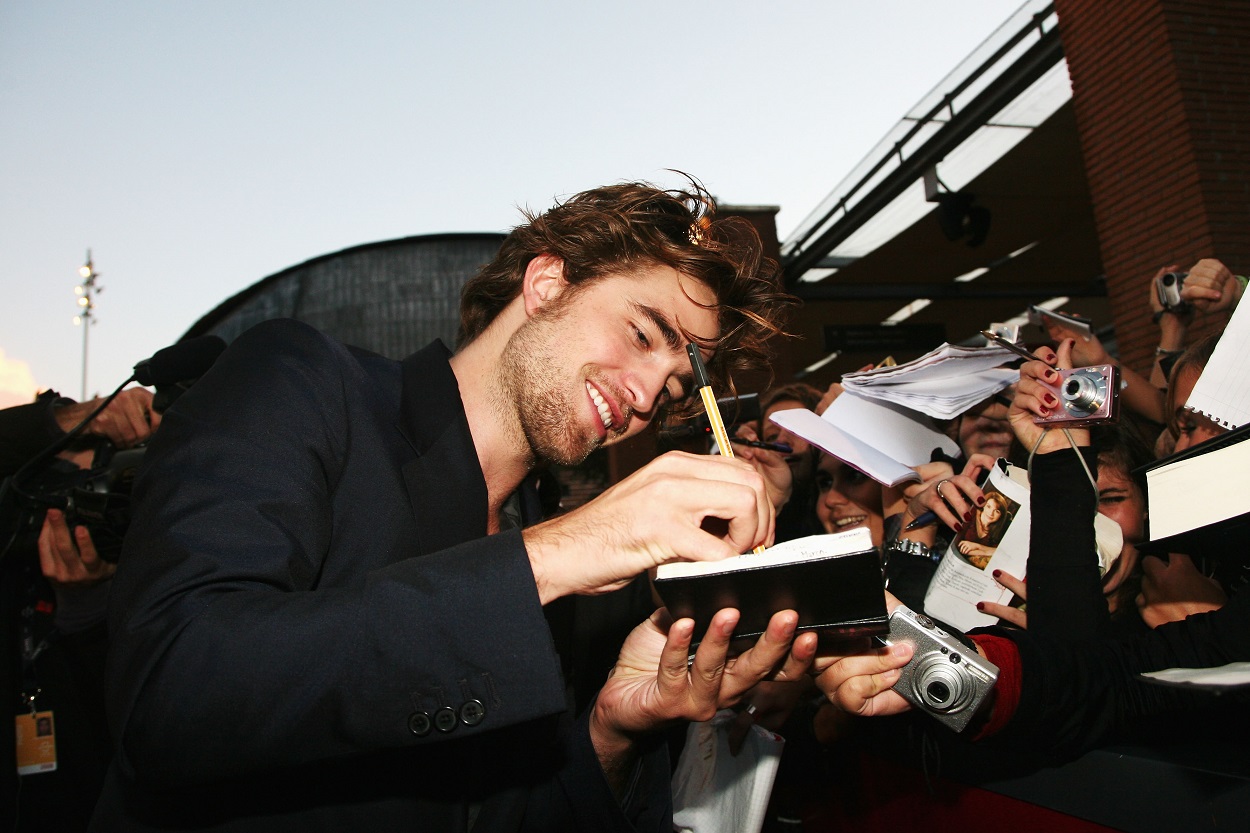 Of course, Twilight wasn't Pattinson's first brush with fame. Fans will recall that The Batman star was actually cast in another massive film franchise. Pattinson portrayed Hogwarts Champion, Cedric Diggory in Harry Potter and the Goblet of Fire. After being cast as the Hufflepuff golden boy, Pattinson immediately began receiving fan mail and everyone from Potterheads to publications was paying attention to him.
Robert Pattinson became a household name after being cast in 'Twilight'
But eventually, the fame that Pattinson accrued from his role in Harry Potter waned. Though he was still recognized, he didn't have the same intense scrutiny as the main actors in the franchise: Daniel Radcliffe, Rupert Grint, and Emma Watson. However, the Twilight movies changed everything for Pattinson. Joining the cast not only shot him into superstardom, but the movies also gave him the financial freedom to be highly selective about the projects he wanted to work on for the duration of his career.
RELATED: 'Twilight': Robert Pattinson Wanted to Teach Himself to Act After 'Harry Potter'
Of course, the fame wasn't always an easy thing for Pattinson and his Twilight castmates to navigate. The lack of privacy and screaming fans was, understandably, challenging for the actors at times. In fact, the fame was so intense that even Pattinson's fellow Harry Potter alum, Daniel Radcliffe, believes that Pattinson's fame even surpassed that of his own in terms of intensity.
'Harry Potter' star, Daniel Radcliffe thinks Pattinson's fame was harder to navigate
"I think he's had to do with kind of a lot more," Radcliffe shared with The Hollywood Reporter back in 2011 about the Twilight star. "I had a very gradual easing into the idea of fame, because I was doing the first two films back to back almost. So, while the whole Potter film franchise was exploding, I was in studios filming and kind of unaware that this thing was going massive outside. Whereas Rob [Pattinson] was suddenly the most famous guy in the world. I think that's a lot harder to deal with."
RELATED: 'Twilight': Kristen Stewart Thought the Movie Sounded 'Very Shallow' and 'Vain' at First
It certainly did seem that Pattinson and his Twilight castmates were a bit more bombarded by the fame considering it was so unexpected. In fact, Pattinson's co-star, Kristen Stewart, shared that they didn't realize how intense their fan base was until they began doing press for the first movie. Up until that point, Stewart even believed that the idea of doing a sequel was entirely out of the question.
The 'Twilight' movies opened many doors for Pattinson
Clearly, the fame that Pattinson gained from Twilight was over-the-top intense. And while it may have been difficult to stomach at times, it seems to have worked out in the actor's favor. After all, he is currently filming his next massive role as The Batman.