Twitter Furiously Reacts to Cancellation of Patricia Heaton's 'Carol's Second Act'
A strong start at its premiere in Sept. 2019 and a solid fan base weren't enough to save Carol's Second Act from its cancellation by CBS this week.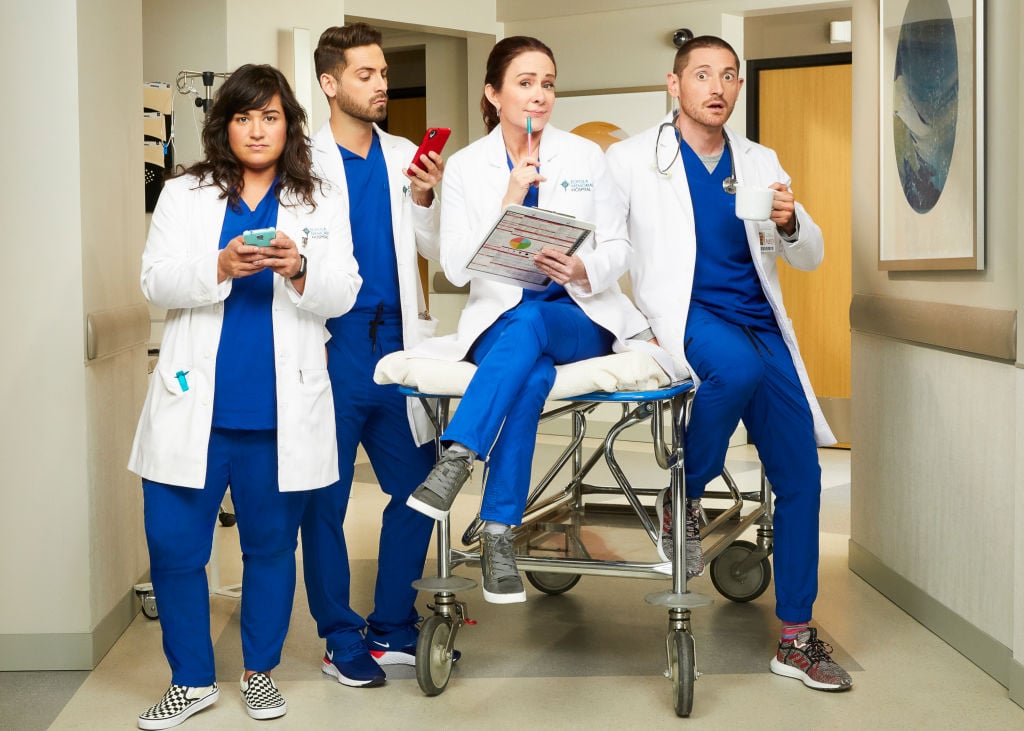 The comedy series, starring sitcom veteran Patricia Heaton will be ending its run after only one season.
'Carol's Second Act' was highly anticipated
Heaton picked up the role of Carol Kenney almost immediately after wrapping up her nine-year run as Frankie Heck on the ABC comedy series, The Middle.
Carol's Second Act came at just the right time for Heaton, in a plum role as a 50-something-year-old mom who, now with two adult children out of the house, decides to pursue her lifelong dream of working in the medical field. She completes medical school, becomes a doctor, and the series finds her in all sorts of hilarious situations as she starts her internship at Loyola Memorial Hospital.
The mother of four told CBS in 2019 why she was so excited to play a woman in the second half of her life chasing her dreams.
"It used to be that as women got older, they became more invisible. But this is a great time to be a woman. I have a lot of experience, and hopefully wisdom, that I can offer others. And so does Carol. She might not be as tech-savvy as her junior interns, but she has experience that comes in handy, especially when you're dealing with life-and-death situations in a hospital."
CBS' decision to cancel the series
While the show was popular with fans, there simply wasn't a consistent enough ratings performance from the series and CBS chose not to move forward with a second season.
The cast featured Ito Aghayere as Dr. Maya Jacobs, Jean-Luc Bilodeau as Daniel, Sabrina Jalees as Lexie, Lucas Neff as Caleb, Cedric Yarbrough (as Nurse Dennis, Ashley Tisdale as Carol's daughter Jenny, and Kyle MacLachlan as Dr. Stephen Frost.
The show's Instagram account posted a photo of the cast along with the brief message saying farewell to fans, "We're gonna miss this team so much #CarolsSecondAct #Canceled"
The season finale episode introduced Kelsey Grammer, Heaton's former co-star on the short-lived Fox comedy Back to You, as Richard Kenney, Carol's ex-husband and the hospital's new chief of staff. It was hoped that Grammer would return in the series' second season as a recurring character.
'Carol's Second Act' fans are expressing their disappointment on social media
The show's fans are understandably upset to see a promising comedy scraped. They let their feelings out on social media, hoping that CBS will take note.
One fan said, "Sad news, #CarolsSecondAct is not returning for a second season. This show deserved more laughs & love. I'll never forget the memories of how the show turned out to be!"
Another sadly noted, "CBS is making a huge mistake. #CarolsSecondAct was a great show. Sad news."
Finally, one fan summed it up for dismayed Carol fans, saying "I'm so sad they cancelled #CarolsSecondAct. I love the show and every character! And I wanted to see more of Carol and her journey."
Who knows, maybe Carol's Second Act could get a second chance on a streaming service like Hulu if the show's fans let their voices continue to be heard?
Read more: How did 'Carol's Second Act' Star Patricia Heaton Meet Her Husband, David Hunt?