Twitter Reacts to 'Cash Me Ousside' Girl Bhad Bhabie Becoming a Multi-Millionaire
Bhad Bhabie is a multi-millionaire, and both her fans and her haters can hardly believe it.
In the five years since she shocked the world with her antics on The Doctor Phil Show, Bhad Bhabie has been busy. Through her teens, she dove into rap hard, churning out hit tracks and collabs with some of the best in the business. Despite encountering roadblocks and hate along the way, the rapper proved to be incredibly adept at brand-building and promotion, amassing a small fortune as a minor. Now that she's an adult, Bhad Bhabie has become a multi-millionaire nearly overnight — and Twitter has reacted with shock and awe.
Bhad Bhabie first made headlines as the 'cash me ousside' girl from 'The Doctor Phil Show'
At the age of 13, Danielle Bregoli, aka Bhad Bhabie, appeared on The Doctor Phil Show as a knife-flourishing, twerking, foul-mouthed, unruly punk who could not be controlled by her mom. The show is certainly sensational, but her appearance mostly just displayed an incredibly dysfunctional relationship between a mother and a rebellious daughter seeking attention and trying to defend herself from the traumas of life.
While for most, having your teenage troubles immortalized on TV may be the worst thing imaginable, Bregoli became a viral phenomenon with the utter ridiculousness of her catchphrase, "Cash me ousside howbow dah?" Many kids may have spent the next portion of their lives trying to hide from embarrassment, but throughout her teenage years, Bregoli would capitalize on her 15 minutes of fame to translate into a far more lasting success.
Twitter reacts to Bhad Babie becoming a multi-millionaire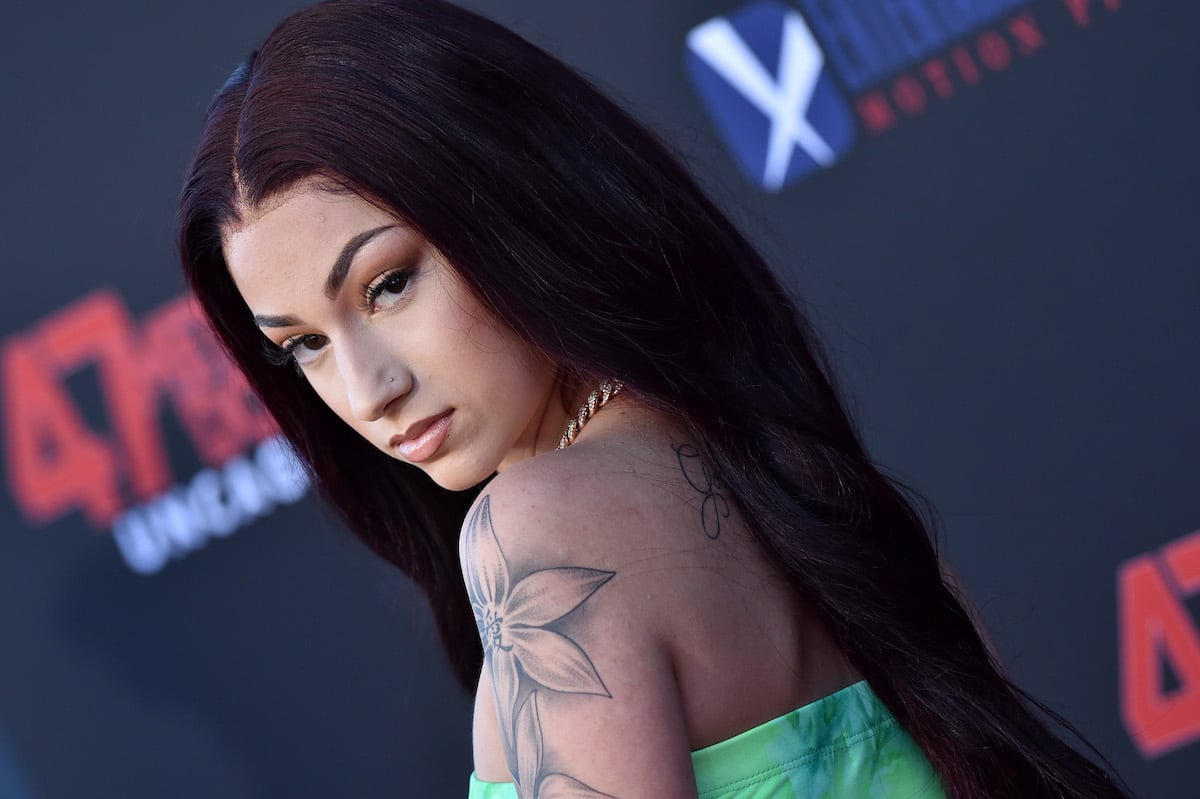 Bregoli did more than just embrace the publicity of her appearance on Dr. Phil, she basically transformed herself into Bhad Bhabie. In 2017 at the age of only 14, she became the first female rapper to debut on Billboard Hot 100 with "These Heaux," according to Today. She would run into significant gatekeeping along the way from the elites of the hip hop industry, though, and despite signing to Atlantic Records, most of her promotion was her own doing.
Now that the rapper has finally turned 18 in April, 2021, she has full access to the financial machine she's built for herself. According to Variety, she was unable to access her bank accounts legally as a minor, which would have been packed full thanks to ad revenue and promotions to her more than 17 million Instagram subscribers.
The brand that she crafted for herself was extensive, and Bhad Bhabie was likely a multi-millionaire the moment she turned 18. The star had further plans for her 18th birthday, though, and shattered records on OnlyFans for her debut on the site with her sexy and explicit (but not pornographic) pics and cam shows.
When news of the star's meteoric success hit Twitter, many commenters found themselves in shock that the "cash me ousside" girl had achieved so much.
One clearly salty user commented, "It's amazing this country made a little foul mouth, ignorant girl into a millionaire."
Another Twitter user declared, "Bhad Babie's a millionaire, I can do anything."
Yet another person tweeted, "Y'all know what's crazy? Bhad Bhabie really a millionaire from saying … 'Catch me outside, how bout that.' Yet we still telling kids they gotta go to college? Man cmon. Lmao."
Many others tossed around insults and implied that Bregoli was undeserving, but some legitimate fans are incredibly supportive and excited for her accomplishments.
The rapper narrowly averted trouble on OnlyFans
While it's not exactly clear how much of her money was made from OnlyFans versus her music and social media presence, the sexually explicit site has certainly been responsible for a good chunk of the rapper's millions. According to Paper, the star broke the site's record on her debut in April, amassing over $1 million in tips in less than six hours.
Many performers on OnlyFans were recently launched into a panic when the site announced that it would stop allowing sexually explicit material at the beginning of October 2021. Bhad Bhabie posts sexy, but not outright pornographic material on the site, so it's unclear whether her channel would be banned under the new rules. Luckily, according to Variety, OnlyFans has recently reversed direction on the ban. This means that Bhad Bhabie and tons of other performers can continue to rely on income through the site.
While Bhad Bhabie certainly has had a drama-filled tenure in the limelight, fans should cut her some slack. She was a child on Dr. Phil, and definitely had a rough go at that childhood. Still, she's just a person trying to make the most out of her life as possible. Producing and promoting music and your brand isn't easy, and if haters can't respect her success, maybe it's just sour grapes. Bhad Bhabie took what could have been a continuing bad situation and turned it into a win. Don't hate the player; hate the game.